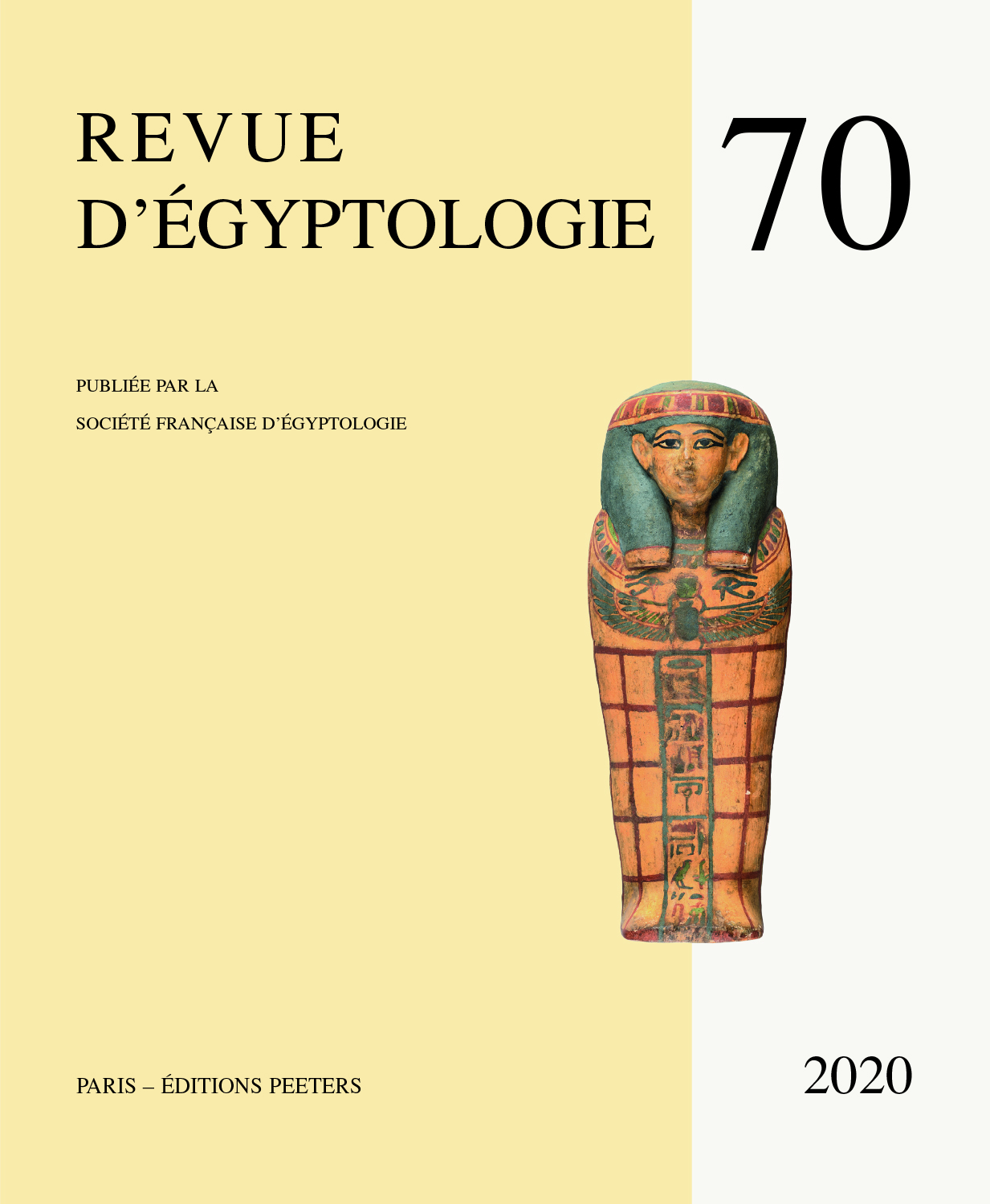 Document Details :

Title: Deux familles de potentats provinciaux et les assises de leur pouvoir
Subtitle: Elkab et El-Hawawish sous la VIe dynastie
Author(s): MORENO GARCIA, J.C.
Journal: Revue d'Égyptologie
Volume: 56 Date: 2005
Pages: 95-128
DOI: 10.2143/RE.56.0.2004954

Abstract :
Les sources de l'Ancien Empire évoquent l'importance économique et sociale des temples. Leur contrôle était une base fondamentale de pouvoir pour les potentats locaux, qui pouvaient par la suite établir des alliances avec le milieu palatin memphite et développer des carrières dans l'administration de l'État. La riche documentation d'Elkab et d'El-Hawawish permet de mieux connaître deux familles de potentats provinciaux qui réussirent à contrôler les temples de leurs nomes au cours de plusieurs générations, tandis que l'analyse de leurs titres illustre la distribution locale du pouvoir, la répartition de fonctions et le rôle supérieur d'arbitre joué par le pharaon.


---


The Egyptian sources of the Old Kingdom show the economic and social importance of the temples. The control of the local sanctuaries was a capital resource of power for the members of the provincial elite, which enable them to reinforce their local authority as well as to get a closer relationship with the royal court and to follow a career in the ranks of the central administration. The rich epigraphic record from Elkab and El-Hawawish concerns two powerful local families who managed to control the temples of their provinces for many generations. The analysis of their titles allows a deeper knowledge of the local power-sharing, the distribution of functions among elite families and the role played by the pharaoh.


Download article