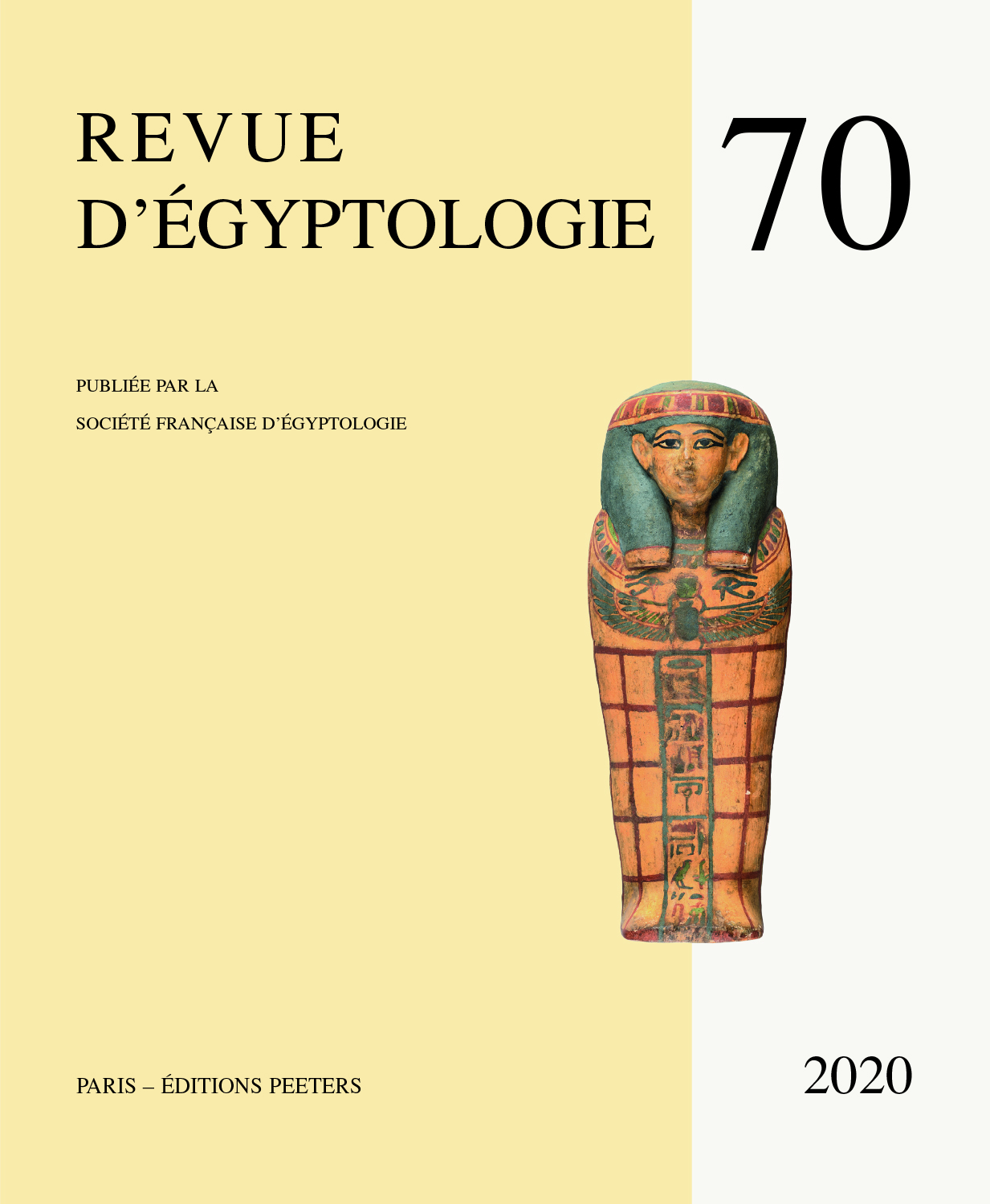 Document Details :

Title: Les directeurs des déserts aurifères d'Amon
Author(s): MAHFOUZ, El-Sayed
Journal: Revue d'Égyptologie
Volume: 56 Date: 2005
Pages: 55-78
DOI: 10.2143/RE.56.0.2004952

Abstract :
Le titre de jmy-r h3swt nbw n jmn «directeur des déserts aurifères d'Amon» n'était ni honorifique ni une forme poétique du titre jmy-r h3swt rswt «directeur des pays méridionaux» suivant souvent le titre de s3-nsw n ks, mais revêtait au contraire une signification administrative précise. Ce titre apparaît avec des fonctionnaires des institutions centrales au début de la XVIIIe dynastie, puis les vices-rois de Kouch en ont bénéficié. L'attribution systématique de ce titre semble claire d'Amenhotep III à Ramsès II — période où ces personnages s'engageaient intensivement dans l'exploitation des mines d'or soit en dirigeant des projets en personne soit en y envoyant leurs agents.


---


The title jmy-r h3swt nbw n jmn "director of the deserts of gold of Amun" was neither honorary nor a poetic form of the title jmy-r h3swt rswt "director of the southern countries" which often followed the title s3-nsw n ks, but took on an administrative precise meaning. This title appears with officials of the central institutions at the beginning of dyn. XVIII, then the viceroys of Kush benefited of it. The systematic attribution of this title seems clear from Amenhotep III to Ramesses II — period when these persons involved extensively in the exploitation of goldmines by directing projects personally or by sending their agents.


Download article