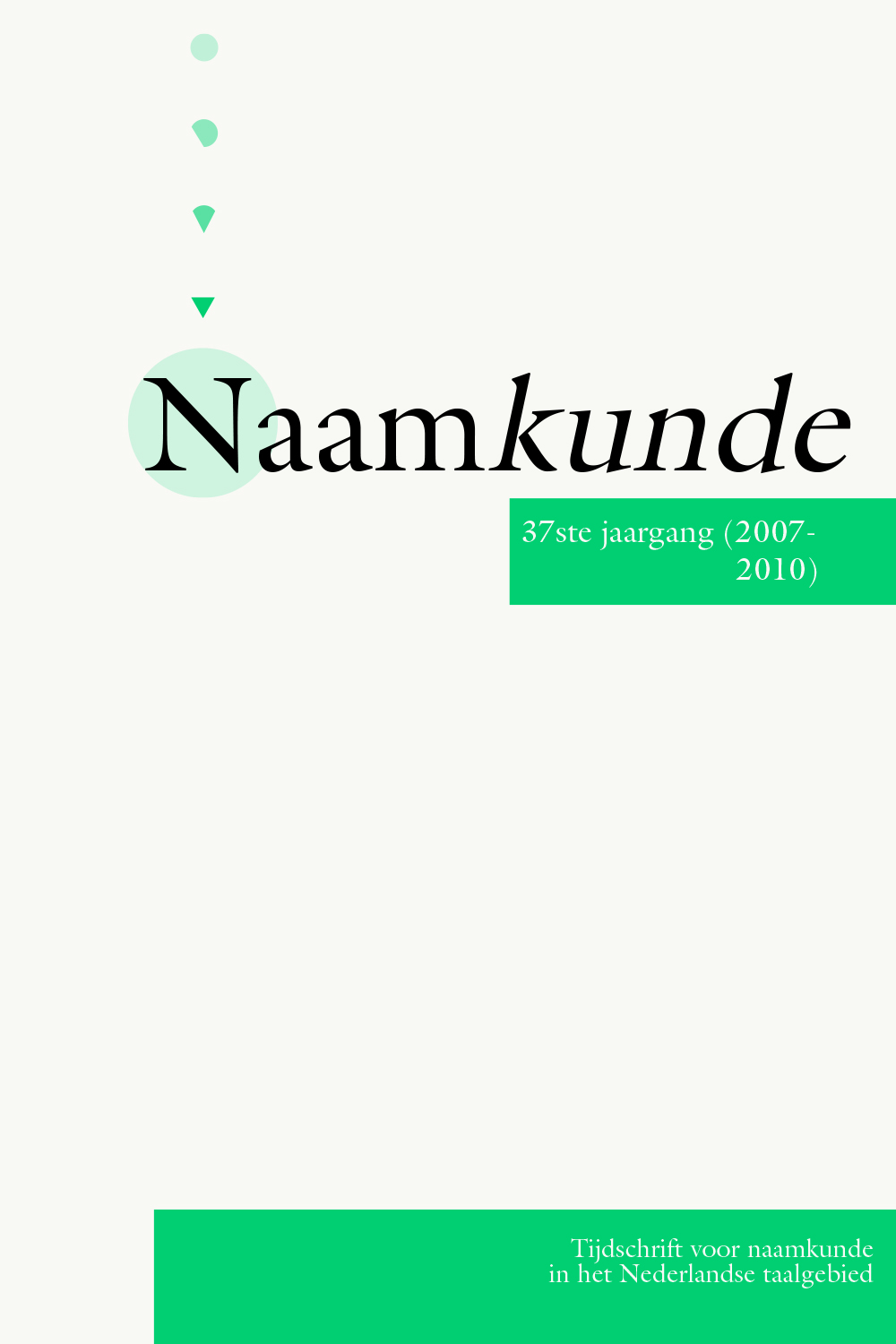 Document Details :

Title: Vrouwennamen in het begin van de 16de eeuw in Wymbritseradeel (Friesland)
Author(s): GILDEMACHER, K.
Journal: Naamkunde
Volume: 27 Issue: 3-4 Date: 1995
Pages: 131-150
DOI: 10.2143/NK.27.3.2003330

Abstract :
In het volgende artikel wordt een beeld geschetst van de vrouwennameninventaris van de grietenij (te vergelijken met de burgerlijke gemeente van vandaag de dag) Wymbritseradeel in Friesland in 1511. Op grond van dat beeld kunnen verschillende conclusies worden getrokken over de (socio-)onomastische aanduiding van vrouwen die in de gebruikte bron werden aangehaald. Wellicht is het ook mogelijk na te gaan of er sporen zijn van een door sommigen (in een deel van Friesland) in de loop van de 15de eeuw en het begin van de 16de eeuw veronderstelde voltrekking van een revolutie in de naamgeving.


---


Women's Names in the Beginning of the 16th Century at Wymbritseradeel (Friesland)
In this article we have a look at the women names' inventory of the 'grietenij' (comparable to a contemporary civil community) Wymbritseradeel in Friesland in 1511. Starting from this inventory we can draw conclusions concerning (socio-)onomastic indications of the women mentioned. Probably, one can search if there are traces of the according to some (Frisian) Scholars supposed revolution in name giving in the 15th and the beginning of the 16th centuries.


Download article