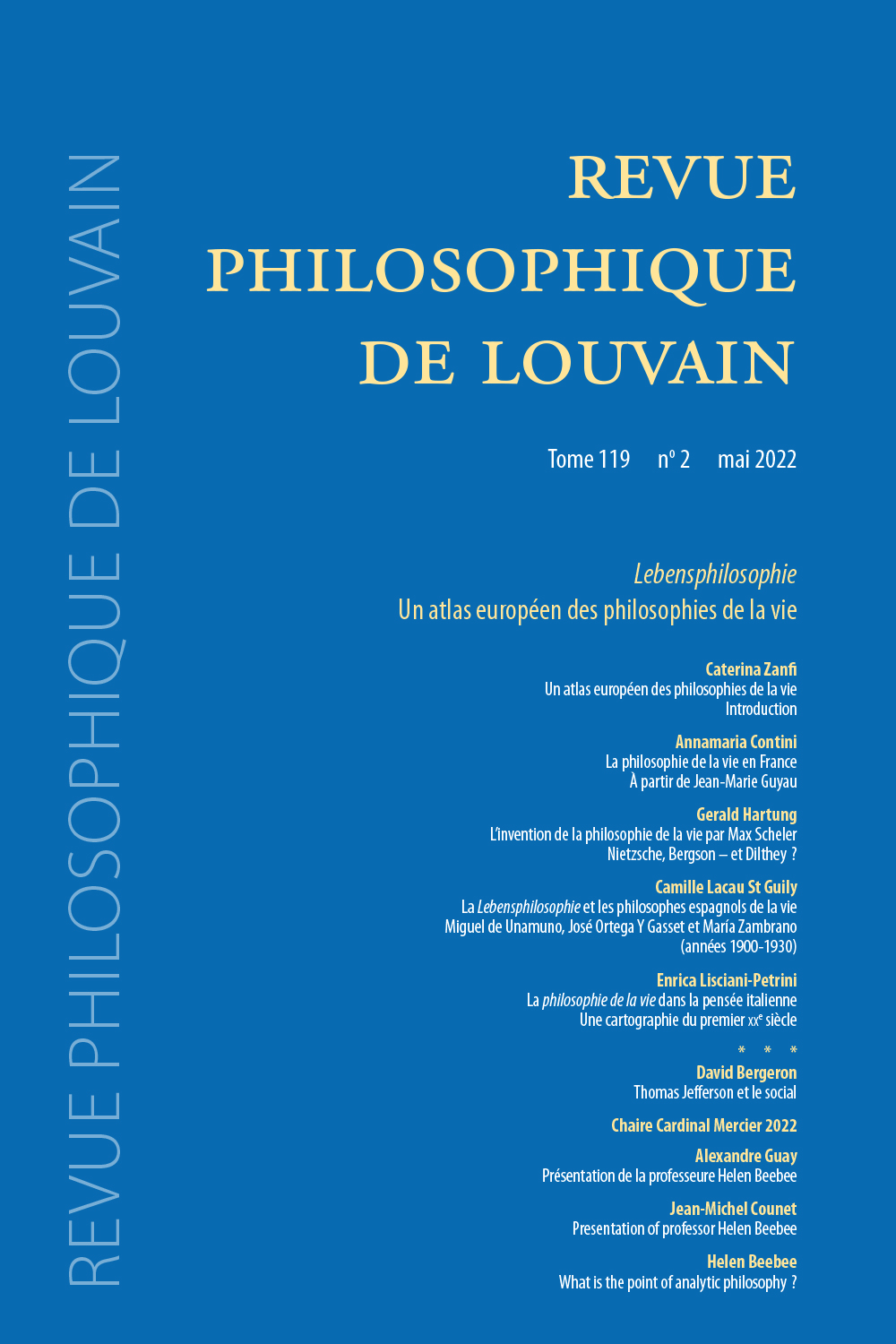 Document Details :

Title: Essai sur le développement historique de la voie phénoménologique
Author(s): MAESSCHALCK, Marc
Journal: Revue Philosophique de Louvain
Volume: 89 Issue: 2 Date: Mai 1991
Pages: 185-210
DOI: 10.2143/RPL.89.2.556133

Abstract :
L'entreprise de Husserl fut essentiellement fondationelle: psoer les conditions épistémologique d'une nouvelle méthode philosophique permettant de se réapproprier sur d'autres bases que métaphysiques notre rapport intentionnel et intersubjectif au monde. Le développement ultérieur de la voie phénoménologique ainsi tracée devait réaliser cette réppropriation. Or, on observe plutôt chez les successeurs de Husserl un glissement général de la fondation au fondement, qui exacerbe la procédure d'époqualité du monde en vue de contrecarrer, par une philosophie décidément régressive, les prétentions des philosophies constructivistes, s'ingéniant à accompagner l'autoproduction des structures concrètes. Ce destin de la phénoménologie s'éclaire tout particulièrement par le retour de Merleau-Ponty vers un position métaphysique de la conscience, qui considère le monde à partir de la destiné supérieure de l'esprit surdéterminant l'apparente contingence du visible.

Husserl's undertaking was essentially that of laying foundations: laying down the epistemological conditions for a new philosophical method making it possible to reestablish on non-metaphysical bases our intentional and intersubjective relationship to the world. The further development of the phenomenological path thus treaced out was to bring about this aim. Howver, with Husserl's successors a general slide is to be observed from the foundation to the basis, which exacerbates the procedure of epoquality of the world in order to oppose, by means of a decidedly regressive philosophy, the pretentions of the constructivist philosophies, striving to accompany the semf-production of concrete structures. This destiny of phenomenology is illustrated particularly by the return of Merleau-Ponty towards a metaphysical interpretation of conscience, which considers the world from the point of view of the superior destiny of the spirit which additionally determines the apparent contingency of the visible.


Download article