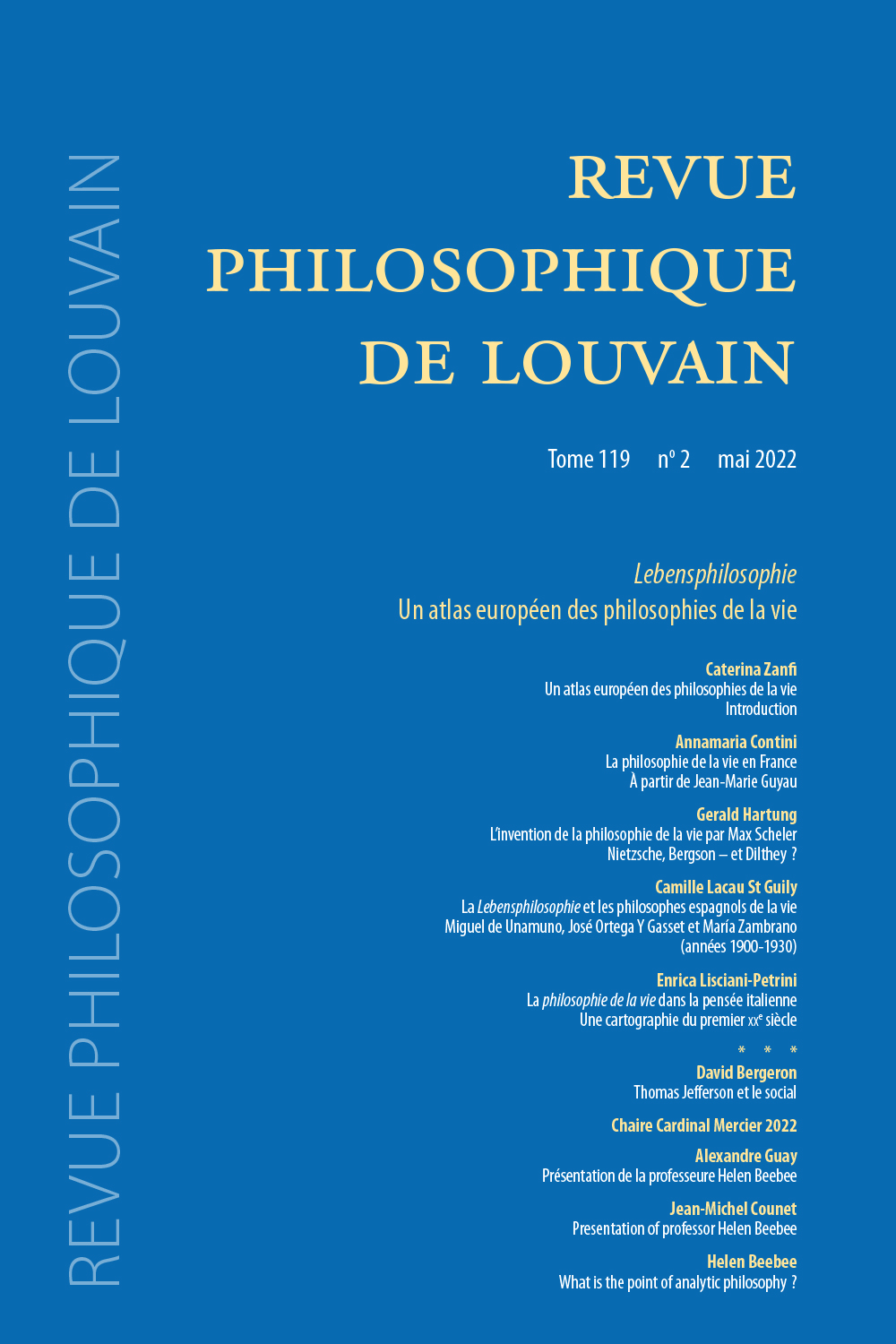 Document Details :

Title: La transformation de la philosophie de Platon dans le 'Prologos' d'Albinus
Author(s): NETSCHKE-HENTSCHKE, Ada Babette
Journal: Revue Philosophique de Louvain
Volume: 89 Issue: 2 Date: Mai 1991
Pages: 165-184
DOI: 10.2143/RPL.89.2.556132

Abstract :
L'introduction aux dialogues de Platon ('Prologos') d'Albinus est un texte fort négligé. On ne lui attribue aucun intérêt philosophique. À la différence de cette optique repandue, nous essayons de montrer que l'écrit d'Albinus ne témoigne pas seulement d'une interprétation des dialogues platoniciens qui est fondée systématiquement, mais aussi qu'il indique un tournant dans l'interprétation de la philosophie même.
Dans cet objectif nous soutenons qu'Albinus appuyé sur le 'Phèdre' et la 'République' prête à Platon un programme didactique selon lequel les dialogues font un cycle d'enseignement philosophique complet. Et toujours d'après Albinus cet enseignement poursuit comme but suprême (telos) la contemplation du dieu (le 'nous') suprême. Quant à ce but religieux, le concept de la philosophie d'Albinus s'approche de celui de Plotin tout en abandonnant l'interprétation de la philosophie comme science.

The introduction ('Prologos') to the dialogues of Plato by Albinus is a text which has received little attention. It is considered to be of no philosophical interest. Contrary to this widely-held view, we attempt to show that this text not merely displays an interpretation of Plato's dialogues with a systematic base, but also indicates a turning point in the interpretation of philosophy itself.
With this in mind we hold that Albinus, with the support of the Phaedrus and the Republic, attributes to Plato a didactic progralla according to which the dialogues constitute a complete cycle of philosophical lectures. The ultimate aim (telos) of these lectures, according to Albinus, is the contemplation of the supreme God (the 'nous'). As regards this religious aim, the concept of philosophy held by Albinus approaches that of Plotinus, while abandoning the interpretation of philosophy as a science.


Download article