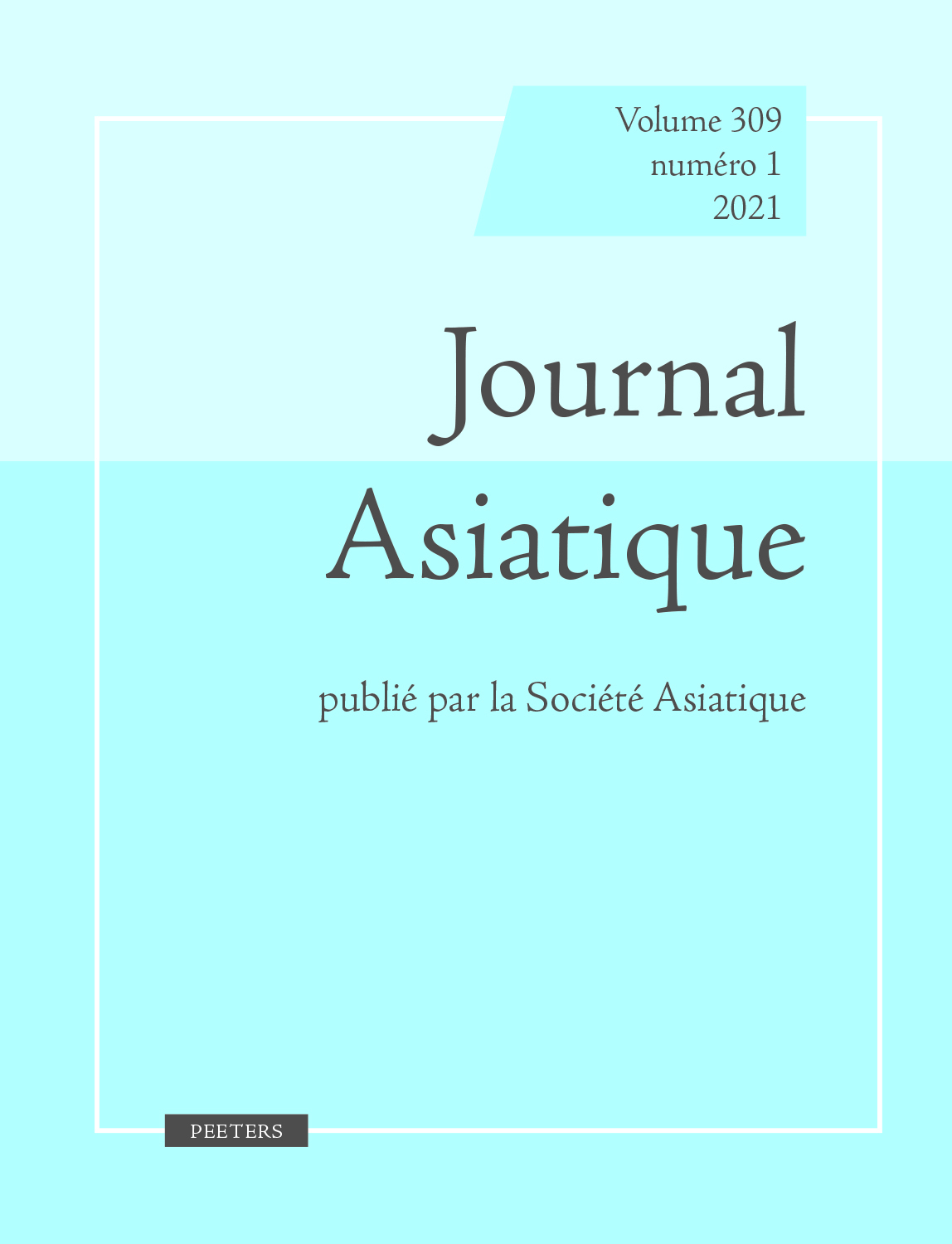 Document Details :

Title: The Colors of the Atharvaveda, with Some Comments on Atharvanic Language and Style
Author(s): VITI, Carlotta
Journal: Journal Asiatique
Volume: 309 Issue: 1 Date: 2021
Pages: 61-95
DOI: 10.2143/JA.309.1.3289428

Abstract :
This paper is devoted to color expressions in Vedic with focus on the Atharvaveda, the last Vedic Samhita, whose color lexicon has not yet been investigated. Atharvanic color denominations are here discussed both with regard to their semantic features, by considering the referents they denote, and with regard to their pragmatic connotations resulting from the whole context, where they may be also employed for formal reasons to express puns and figures of speech. Stylistic aspects in terms of high or low register of the various color terms are also taken into account, as well as diachronic considerations implying comparisons with other Indo-European cognates and with later developments in Middle and New Indo-Aryan languages. Moreover, since color terms are also a controversial topic in semantics, I shall analyze the Vedic color lexicon in the light of color theory and of typological research on color terms, in order to identify similarities and differences with color denominations of other ancient and modern languages.


---

Cet article traite des expressions de couleurs en védique, en particulier dans l'Atharva-Veda, la dernière samhitâ védique, dont le vocabulaire des couleurs n'a pas encore été étudié. On discute ici des dénominations des couleurs dans l'Atharva-Veda tant du point de vue de leurs caractéristiques sémantiques, en considérant les référents qu'elles évoquent, que du point de vue de leurs connotations pragmatiques découlant du contexte général, où elles peuvent être employées pour des raisons formelles afin d'exprimer des jeux de mots ou des figures de style. Les aspects stylistiques comme le haut ou le bas registre des divers termes de couleurs sont aussi pris en compte, tout comme les considérations diachroniques appelant des comparaisons avec les mots apparentés d'autres langues indo-européennes et avec les développements ultérieurs dans les langues moyen-indo-aryennes et néo-indo-aryennes. De plus, comme les termes de couleurs donnent lieu à des controverses en sémantique, j'analyserai le vocabulaire védique des couleurs à la lumière de la théorie des couleurs et de la recherche typologique sur les termes de couleurs pour identifier les ressemblances et les différences avec la dénomination des couleurs dans d'autres langues anciennes et modernes.


Download article