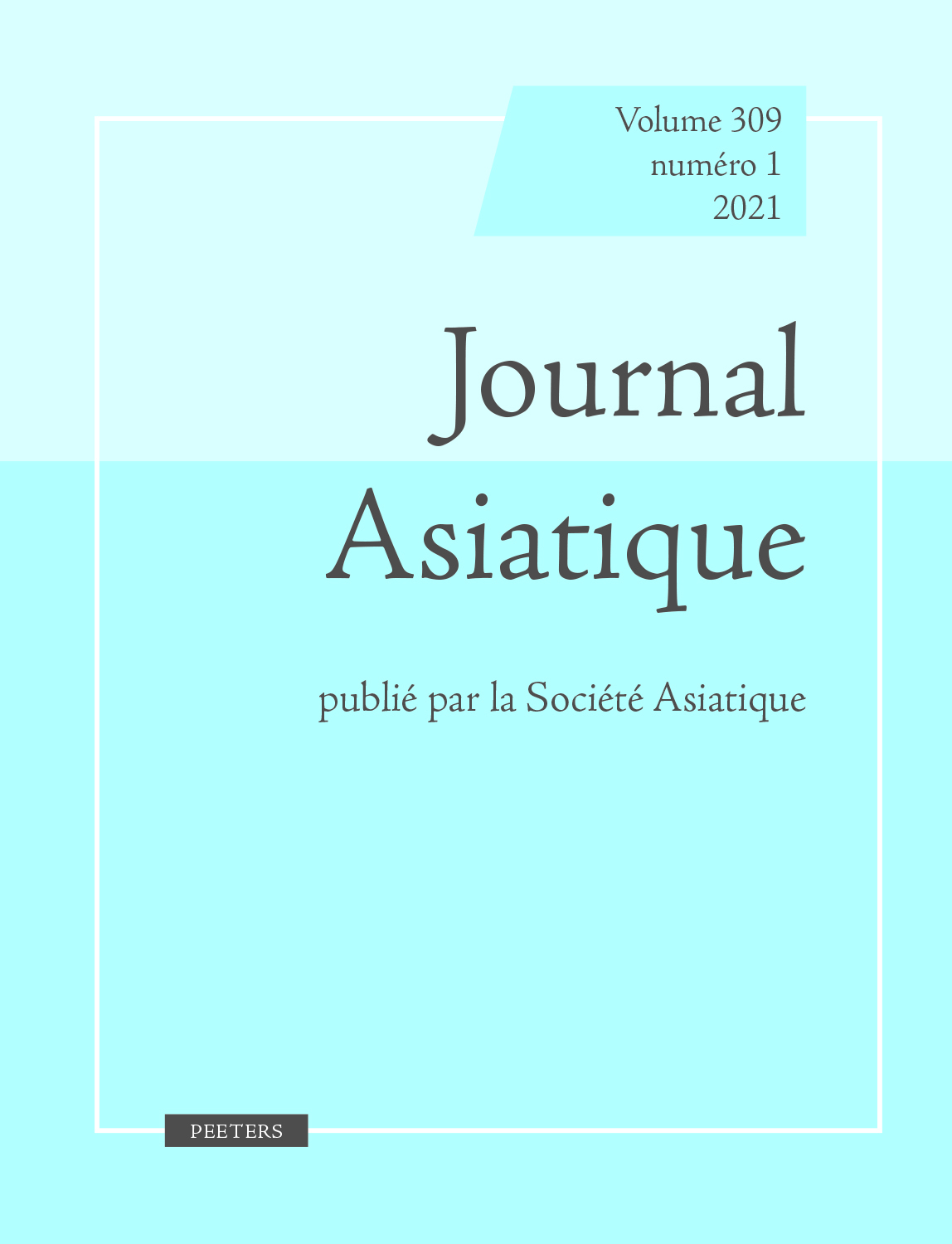 Document Details :

Title: Accent Sign Matters
Subtitle: The Niya Prakrit Grapheme < ḱ > and its Connection to Bactrian < Þκ >
Author(s): SCHOUBBEN, Niels
Journal: Journal Asiatique
Volume: 309 Issue: 1 Date: 2021
Pages: 47-59
DOI: 10.2143/JA.309.1.3289427

Abstract :
The interpretation of the Niya Prakrit grapheme < ḱ > is an unsolved problem of the Kharoṣṭhī script. This article will argue that, at least in most cases, it represents Bactrian < þκ > /šk/. After a brief note on the palaeography of the akṣara and its attestations in other forms of Gāndhārī, Bactrian etymologies will be proposed for some Niya Prakrit words containing this grapheme < ḱ >. As some of these words have been considered before key witnesses to the Tocharian C hypothesis, this renewed understanding of < ḱ > has broader consequences for the issue of the linguistic substrate in Niya Prakrit.


---

L'interprétation du graphème < ḱ > dans le prâkrit de Niya est un problème de l'écriture kharoṣṭhī qui n'a pas encore été résolu. Cet article argumente que, au moins dans la plupart des cas, ce graphème représente la combinaison < þκ > /šk/ du bactrien. Après une brève notice sur la paléographie de l'akṣara et les occurrences dans d'autres variantes de la gāndhārī, des étymologies bactriennes sont proposées pour quelques mots qui contiennent ce graphème < ḱ > dans le prâkrit de Niya. Si l'on tient compte du fait que ces mots ont été considérés comme des preuves décisives en faveur de l'hypothèse du «tokharien C», cette nouvelle vue sur < ḱ > a des conséquences plus larges pour la problématique du substrat linguistique dans le prâkrit de Niya.


Download article