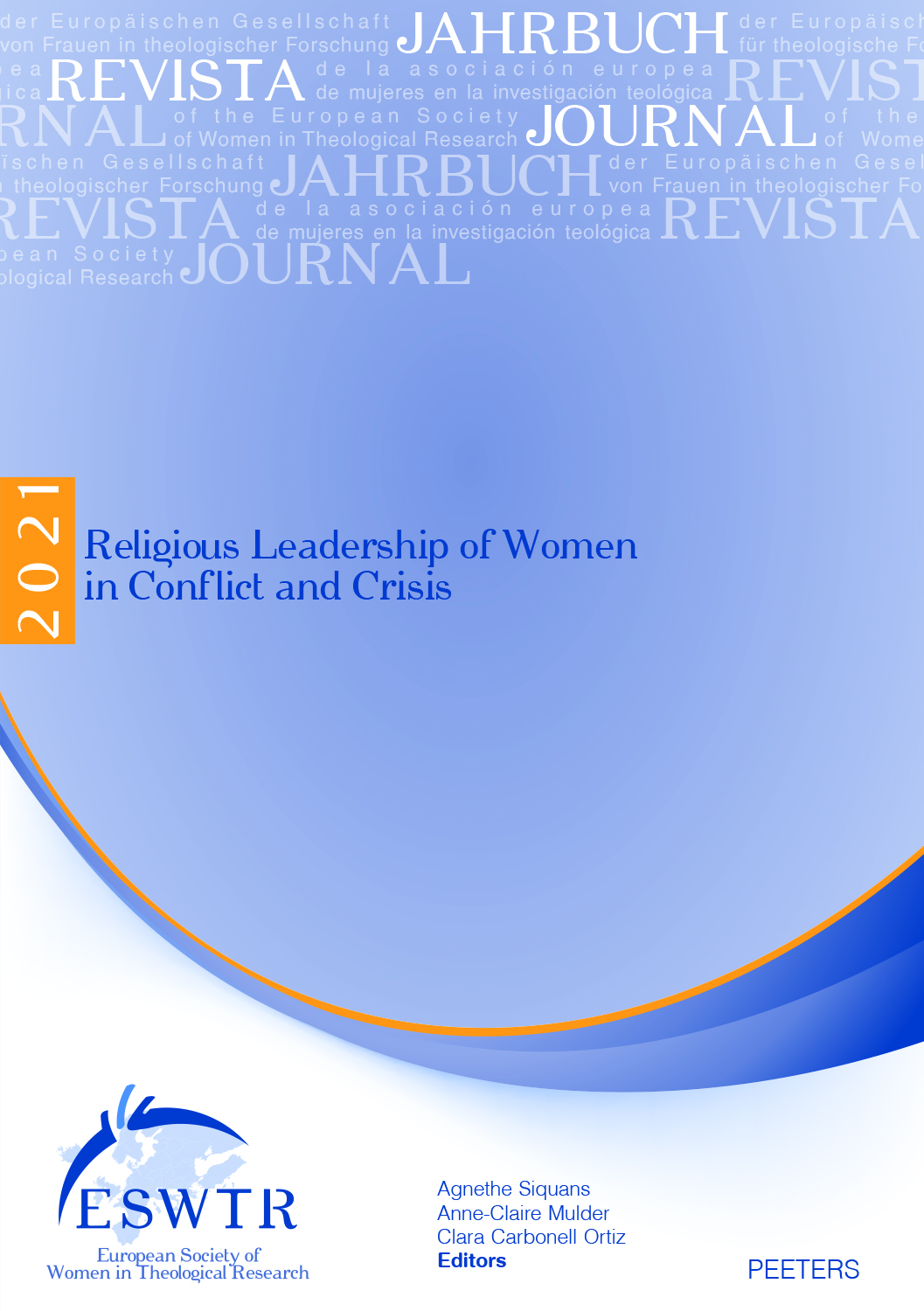 Document Details :

Title: Pentekostalismus und Körper
Subtitle: Religionsästhetische Impulse für die Untersuchung von Körperpraktiken pentekostaler Frömmigkeit
Author(s): SALLANDT, Ulrike
Journal: Journal of the European Society of Women in Theological Research
Volume: 28 Date: 2020
Pages: 253-278
DOI: 10.2143/ESWTR.28.0.3288491

Abstract :
Der Artikel richtet seinen Blick auf Pentekostalismus und Körper. Zuerst will die Autorin einen Einblick in das Phänomen und die aktuelle Forschung dazu geben. Zweitens führt sie das Konzept des Körperwissens der Religionswissenschaftlerin Anne Koch ein. Drittens beschreibt sie pentekostale Gottesdienste, Rituale und Gebete, wobei sie ihre Körperdimension identifiziert, um Bewusstsein für das Potential des Konzepts des Körperwissens für die Forschung über den Pentekostalismus zu wecken.


---

The article focuses on Pentecostalism and the body. Firstly, the author intends to give an insight into the phenomenon, considering current research. Secondly, she introduces the concept of body knowledge by Anne Koch, scholar of religion. Thirdly, she describes the Pentecostal services, rituals and prayers, identifying their body dimension in order to raise awareness about the potential of the concept of body knowledge in the research on Pentecostalism.


---

El artículo se centra en el pentecostalismo y el cuerpo. En un primer momento, la autora introduce el fenómeno tomando en consideración la investigación más reciente. En segundo lugar, presenta el concepto 'conocimiento del cuerpo' (Körperwissen) de la investigadora de la religión Anne Koch. En tercer lugar, describe los servicios, rituales y oraciones pentecostales, identificando la dimensión de su cuerpo para crear conciencia del potencial del concepto 'conocimiento del cuerpo' en la investigación del pentecostalismo.


Download article