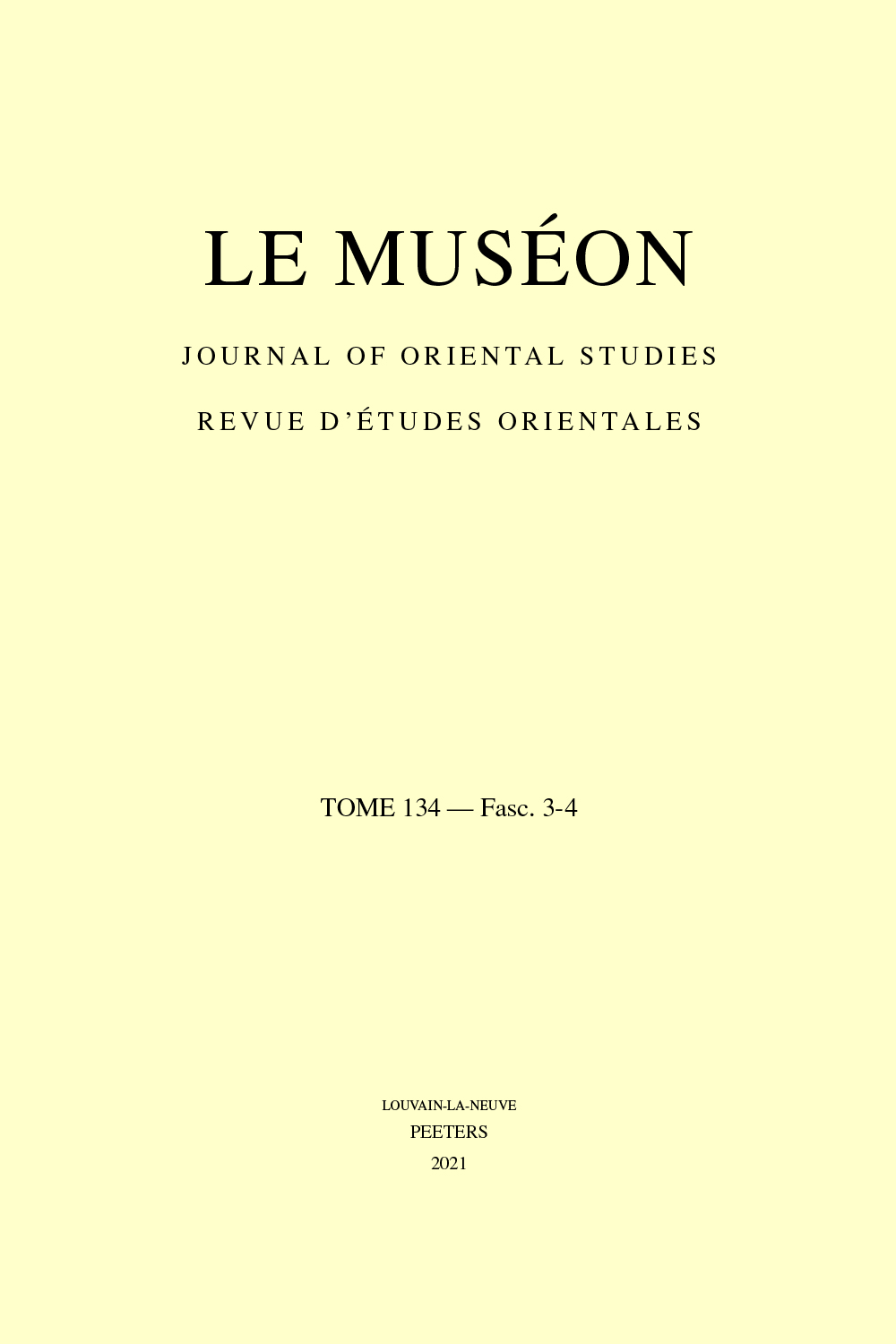 Document Details :

Title: The Armenian Version of Ps.-Hippolytus De Consummatione mundi and its Impact on the Armenian Apocalyptic Tradition
Subtitle: A First Appraisal
Author(s): POGOSSIAN, Zaroui
Journal: Le Muséon
Volume: 133 Issue: 1-2 Date: 2020
Pages: 141-163
DOI: 10.2143/MUS.133.1.3287663

Abstract :
This article presents for the first time the Armenian version of an eschatological composition known as Ps.-Hippolytus De Consummatione Mundi (BHG 812z, CPG 1910) in comparison with its Greek original, and evaluates its possible impact on other Armenian apocalyptic texts, particularly Agat'angel On the end of the world. It first discusses briefly the textual tradition of the Armenian Ps.-Hippolytus and reveals that it is extant in at least two recensions. Their distinctive features are exposed. Then, the article explores some common themes, the so-called 'eschatologically sensitive formulae', that Ps.-Hippolytus and Agat'angel On the end of the world share, emphasising both text's engagement in anti-Jewish polemic. Such topoi, particularly in relation to the function of the Jews in the eschatological drama and their fate during the Last Judgement, are significant given that they are attested only in very few other texts. This could lead to the hypothesis of a direct dependence between these two texts. However, a more detailed comparison provides grounds to refuse this possibility. Nevertheless, a shared cultural-geographical milieu of the two texts' redaction may be hypothesised and a possible relative and absolute dating proposed, suggesting a date of the composition of Agat'angel On the end of the world at the time of Emperor Heraclius and the so-called last great conflict of Late Antiquity – the Byzantine-Persian wars.


Download article