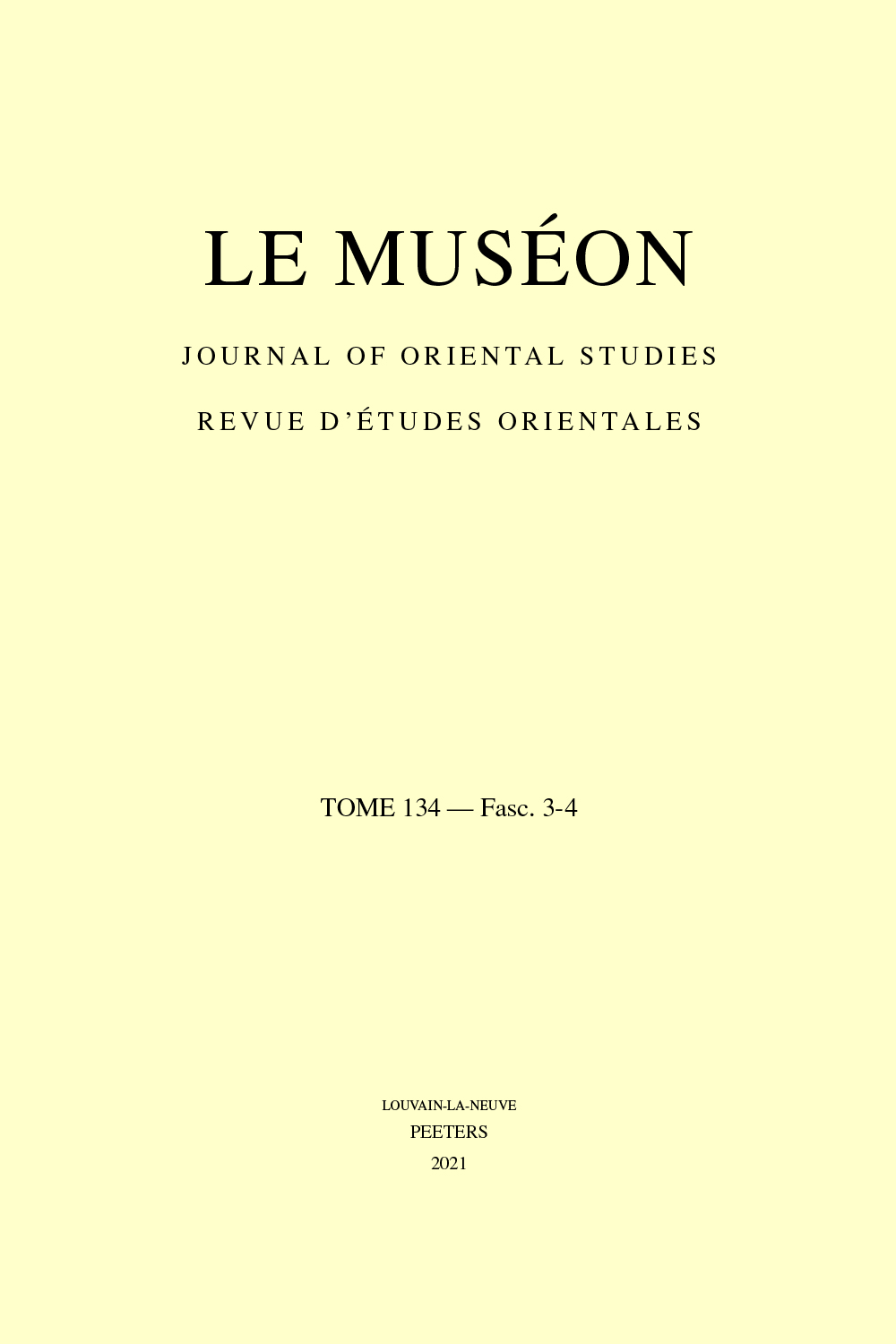 Document Details :

Title: 'And they Sealed the Stone with the Seal of the Unit'
Subtitle: A Georgian Homily of Meletius of Antioch from the Holy Week Cycle (CPG 3425-7)
Author(s): KIM, Sergey
Journal: Le Muséon
Volume: 132 Issue: 3-4 Date: 2019
Pages: 415-441
DOI: 10.2143/MUS.132.3.3287189

Abstract :
The article offers a study and a first translation into a modern language of the homily 'On the sealing of the sepulcher' by Meletius of Antioch, CPG 3425-7. We give a new edition of the Georgian text, preserved in the unique manuscript of the Mravaltavi of Udabno (Tbilisi, National Center of Manuscripts, A-1109, f. 118r-119v), with slight corrections regarding the previous edition. The introductory study endeavors to track the status quaestionis in the researches on Meletius' literary heritage; it features a list of his Georgian homilies with incipits, available editions (if any) and recent bibliography. The homily 'On the sealing of the sepulcher', assigned for the Great Saturday, is investigated as for its sources and literary and cultural context; it is shown that the Syriac milieu must be suggested for the author of the sermon, because of several peculiarities in its biblical text, especially due to a reference to the 'four-faced idols' only known from the Syriac version of II Par. 33, 7. Alongside other Syriac features discovered in the homily, we discuss a quotation from Matth. 27, 52 because of its possible link with the Diatessaron.


Download article