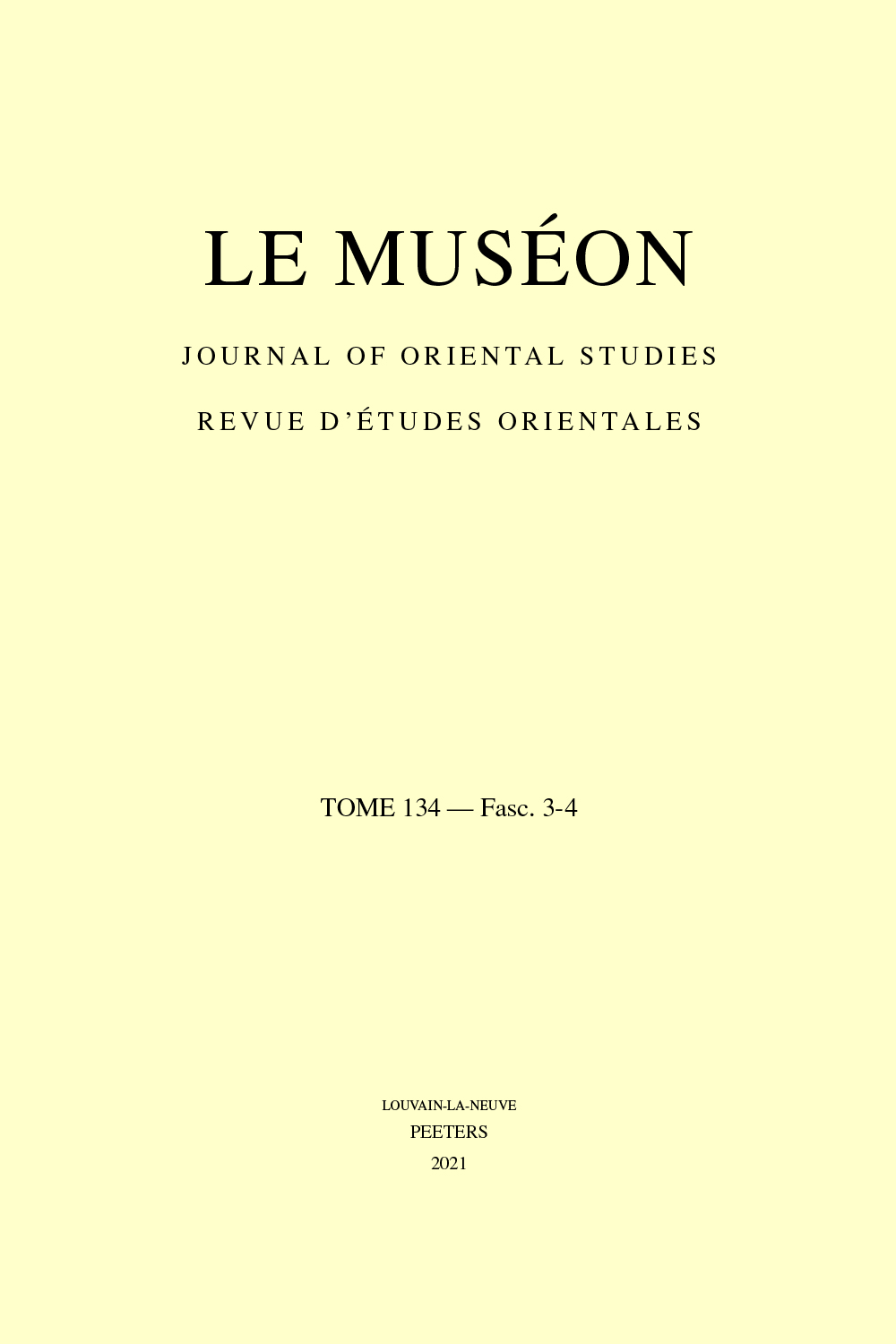 Document Details :

Title: Centralism and Local Tradition
Subtitle: A Reappraisal of the Sources on the Metropolis of Tagrit and Mor Matay
Author(s): MAZZOLA, Marianna
Journal: Le Muséon
Volume: 132 Issue: 3-4 Date: 2019
Pages: 399-413
DOI: 10.2143/MUS.132.3.3287188

Abstract :
The establishment of the metropolis of Tagrit as the Syrian Orthodox seat of Persia (early 7th c.) did not come without raising conflicts of jurisdiction between the local Miaphysite hierarchy, based in the monastery Mor Matay, and the patriarchate which hoped to extend its outreach in the eastern region. The foundation of the metropolis of Tagrit is related in two key sources: the Letter of the patriarch Athanasius Gamolo to the Matthaeans (624-629) and the Canons of Mor Matay. Scholars has so far read the Canons of Mor Matay as a later fabrication aimed at compensating for the growing influence of Tagrit seat and, accordingly, have questioned the official recognition of Mor Matay as metropolis before the early 9th cent. This paper argues that such an interpretation ultimately derives from the biased representation of Mor Matay rights given by the patriarchs Dionysius of Tell Maḥre and Michael the Great in their chronicles. Starting out from a reappraisal of the sources, this paper suggests an officially recognized metropolis of Mor Matay, administering six dioceses of Assyria, already existed when Tagrit seat was established. The recognition of both Tagrit and Mor Matay as metropolis, and the canonical rights thereby associated, indeed brought about a jurisdictional anomaly that Matthaeans, maphrians and patriarchs exploited to defend their sphere of influence.


Download article