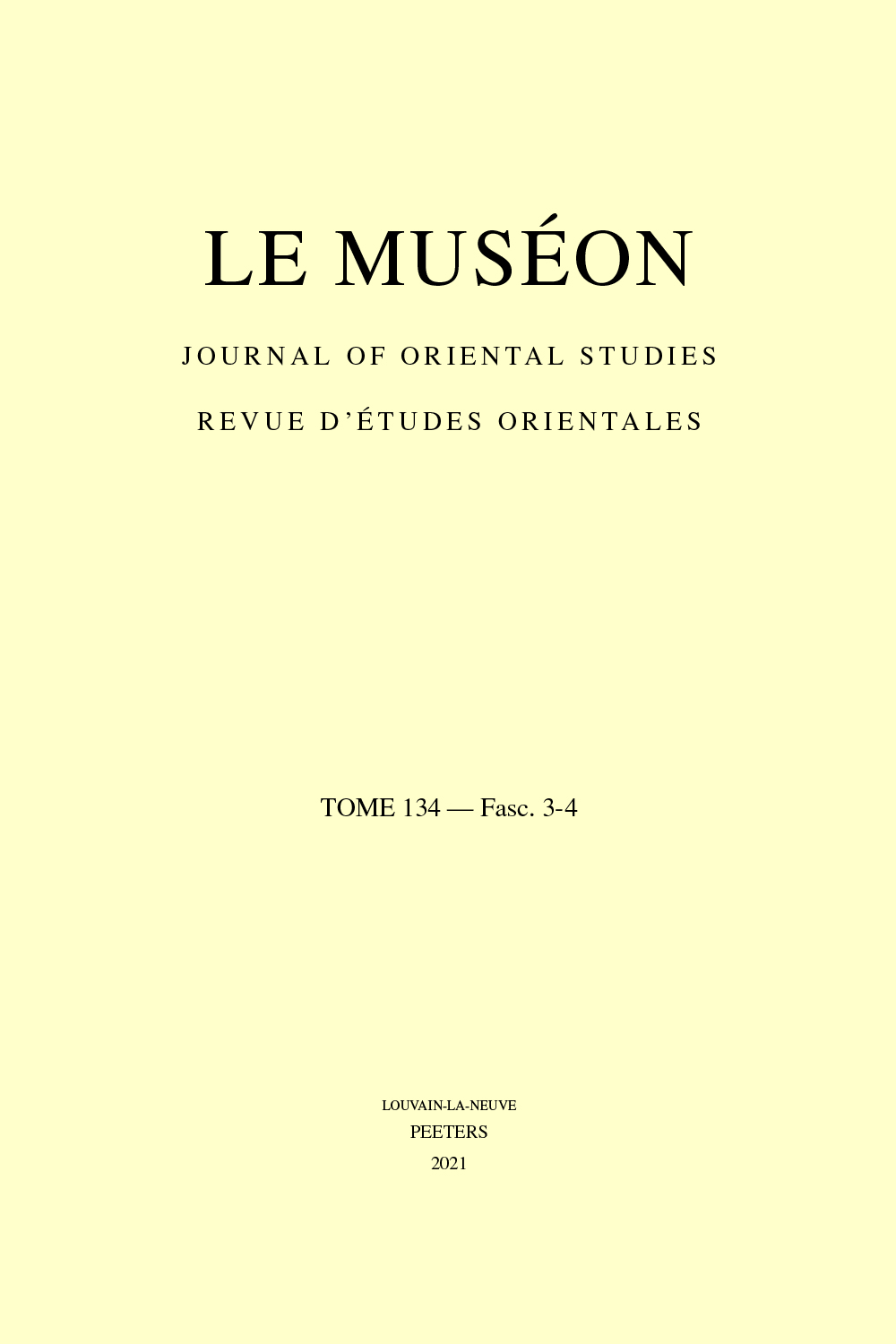 Document Details :

Title: Le «Lectionnaire d'Arsène» (Sinaï Ar. 117, début du XIIIe s.)
Subtitle: Un recueil de péricopes évangéliques en arabe et ses rapports avec la Vetus Syra
Author(s): VALENTIN, Jean G.
Journal: Le Muséon
Volume: 132 Issue: 3-4 Date: 2019
Pages: 443-474
DOI: 10.2143/MUS.132.3.3287190

Abstract :
Sinai Arabic 117 (which we call 'the Lectionary of Arsenius', after its scribe) is an interesting gospel lectionary dated from the beginning of the XIIIth century. First, we look into the lectionary's following of the Byzantine calendar, which betrays its Melkite origin. We then study its language and its copying mistakes, including 'false variants' that reflect a chaotic transmission of its Arabic text. We then dwelve into the study of its Vorlage, showing many hints that point to an Old Syriac version, be they linguistic or textual. We also find some textual variants that do not go back to the vetus syra, but to textual witnesses that are apparented to it (vetus latina, Diatessaron of Tatian, Western text). Some passages are possibly anti-judaic, revealing interesting clues as to the origins of the vetus syra. Finally, we study a few other interesting readings. In our conclusion, we discuss how the 'Lectionary of Arsenius' can contribute to the history of the gospel text. In particular, we think that it can be helpful in the reconstruction of a very old layer of the vetus syra and in the understanding of the milieu that produced it.


Download article