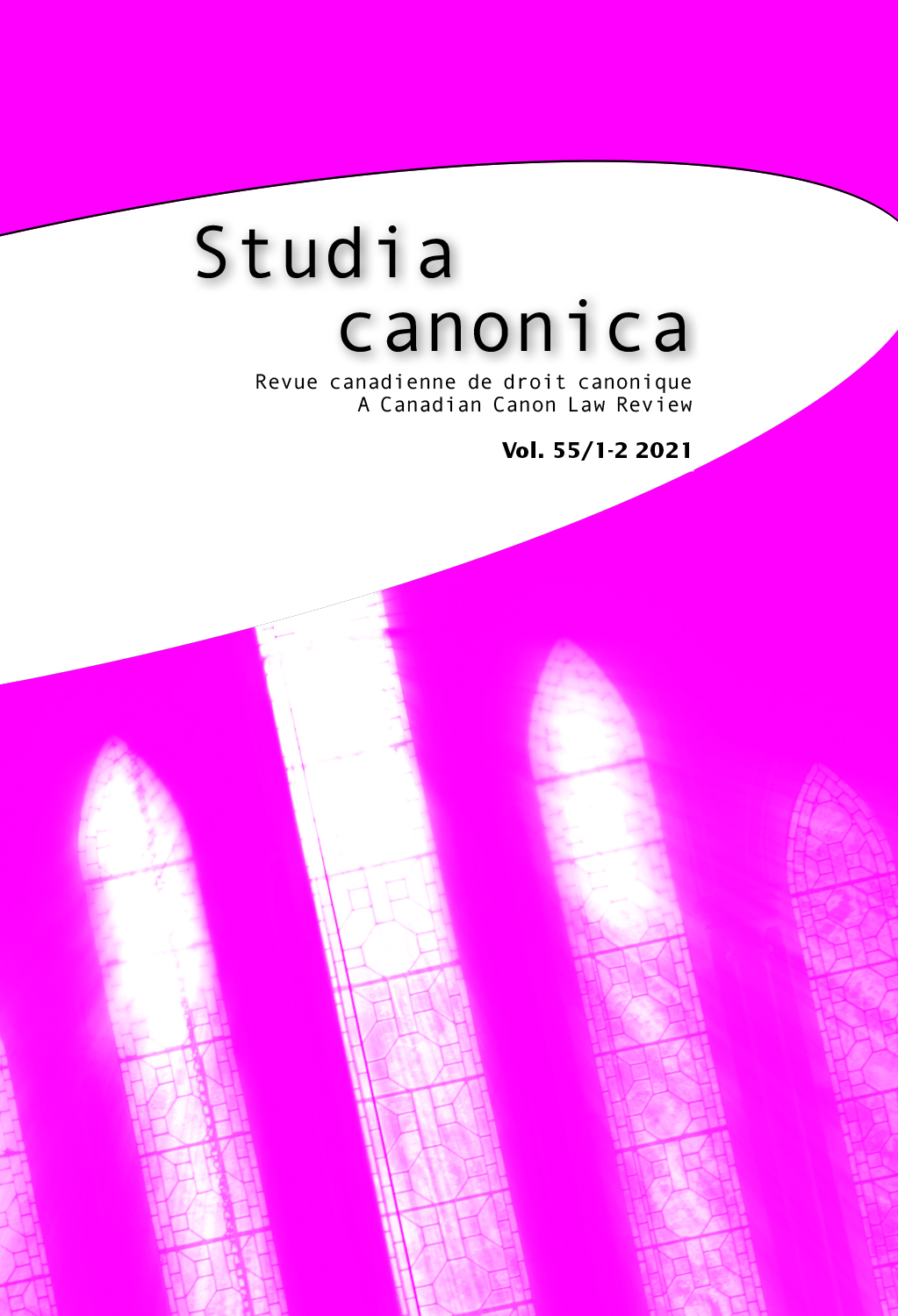 Document Details :

Title: Unité et diversité dans l'Église
Subtitle: Une réflexion théologique sur l'autorité d'enseignement en Orient
Author(s): HACHEM, Gabriel
Journal: Studia Canonica
Volume: 53 Issue: 1 Date: 2019
Pages: 209-231
DOI: 10.2143/STC.53.1.3287028

Abstract :
Cette étude sur la pratique de l'autorité d'enseignement en Orient se limite au modèle antiochien qui remonte au temps apostolique et qui représente en quelque sorte le modèle oriental dans toutes ses expressions. L'autorité d'enseignement s'exprime dans la synaxe eucharistique où le Peuple de Dieu rassemblé est présidé par son évêque entouré de ses ministres. Cette forme synodale constitue également un effort de convergence de la diversité à l'unité. La synodalité régionale est considérée comme un élargissement de la catholicité de l'Église particulière dans les mêmes conditions. Elle a donné naissance au patriarcat, structure de communion privilégiée et caractéristique en Orient. L'auteur expose enfin l'actualité de l'exercice de l'autorité dans les Églises d'Orient selon les différentes formes de synodalité surtout dans le cadre du mouvement œcuménique et la recherche de l'unité dans la diversité.


---

This study of the practice of teaching authority in the East is limited to the Antiochian model which dates back to apostolic times and which represents in some fashion the eastern model in all its expressions. The authority of teaching expresses itself in the Eucharistic synaxis where the assembled People of God is presided over by his bishop surrounded by his ministers. This synodal form is also an effort of convergence from diversity to unity. Regional synodality is considered as an enlargement of the catholicity of the particular Church under the same conditions. It gave birth to the patriarchate, a privileged and characteristic structure of communion in the East. Finally, the author presents the current exercise of authority in the Eastern Churches according to the different forms of synodality, especially within the framework of the ecumenical movement and the search for unity in diversity.


Download article