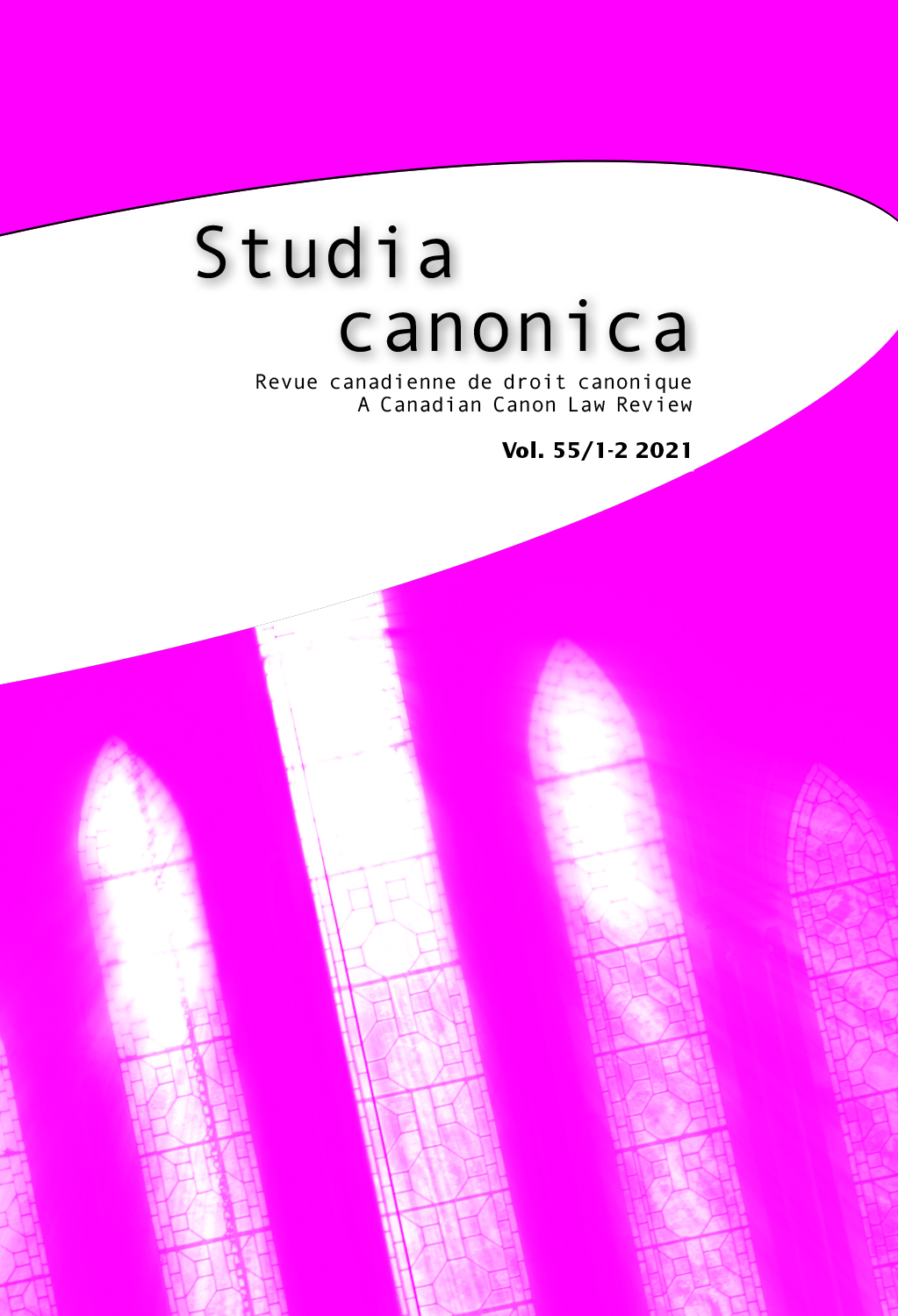 Document Details :

Title: Exercising Teaching Authority in the Eastern Catholic Patriarchal Churches
Author(s): KAPTIJN, Astrid
Journal: Studia Canonica
Volume: 53 Issue: 1 Date: 2019
Pages: 233-263
DOI: 10.2143/STC.53.1.3287029

Abstract :
The article begins by studying the theological foundations of synodality in some of its biblical and historical forms before turning to more contemporary reflections with Pope Francis, a study of the International Theological Commission, and the documents of some ecumenical dialogues. This leads to a dynamic vision of the Church with the participation of all the faithful, each according to their status. The openness to the Word of God and to the action of the Holy Spirit must be highlighted. On this basis, the nature of particular assemblies, bringing together the faithful (bishops alone or with other faithful), could be re-evaluated for the service they render to the Church. The second part of the study examines the teaching authority of the synod of bishops of the patriarchal Churches to arrive at the conclusion that in some respects they have more autonomy with regard to the pope and the Holy See than certain assemblies of the Latin Church. The reason for this greater freedom probably lies in their status of being Churches sui iuris. In the East and the West, progress could be made in the matter of appreciating diversity and a culture of debate.


---

Le présent article commence à étudier les fondements théologiques de la synodalité, dans quelques-unes de ses formes bibliques et historiques, avant de se tourner vers des réflexions plus contemporaines avec le pape François, une étude de la Commission Théologique Internationale et les documents de certaines instances de dialogues œcuméniques. Cela conduit à une vision dynamique de l'Église avec la participation de tous les fidèles, chacun selon son statut. L'ouverture à la Parole de Dieu et à l'action de l'Esprit Saint doit être mise en valeur. Sur ces bases, la nature des assemblées particulières, réunissant les fidèles (évêques seuls ou avec d'autres fidèles) pourra être réévaluée en vue du service qu'elles rendent à l'Église. La deuxième partie de la contribution étudie l'autorité d'enseignement du synode des évêques d'une Église patriarcale pour arriver au constat qu'à certains égards, celui-ci a plus d'«autonomie» à l'égard du Pape et du Saint-Siège que certaines assemblées de l'Église latine. La raison de cette plus grande liberté réside probablement dans leur statut d'être des Églises sui iuris. En Orient et en Occident, des progrès pourront être faits en matière d'appréciation de la diversité et d'une culture de débat.


Download article