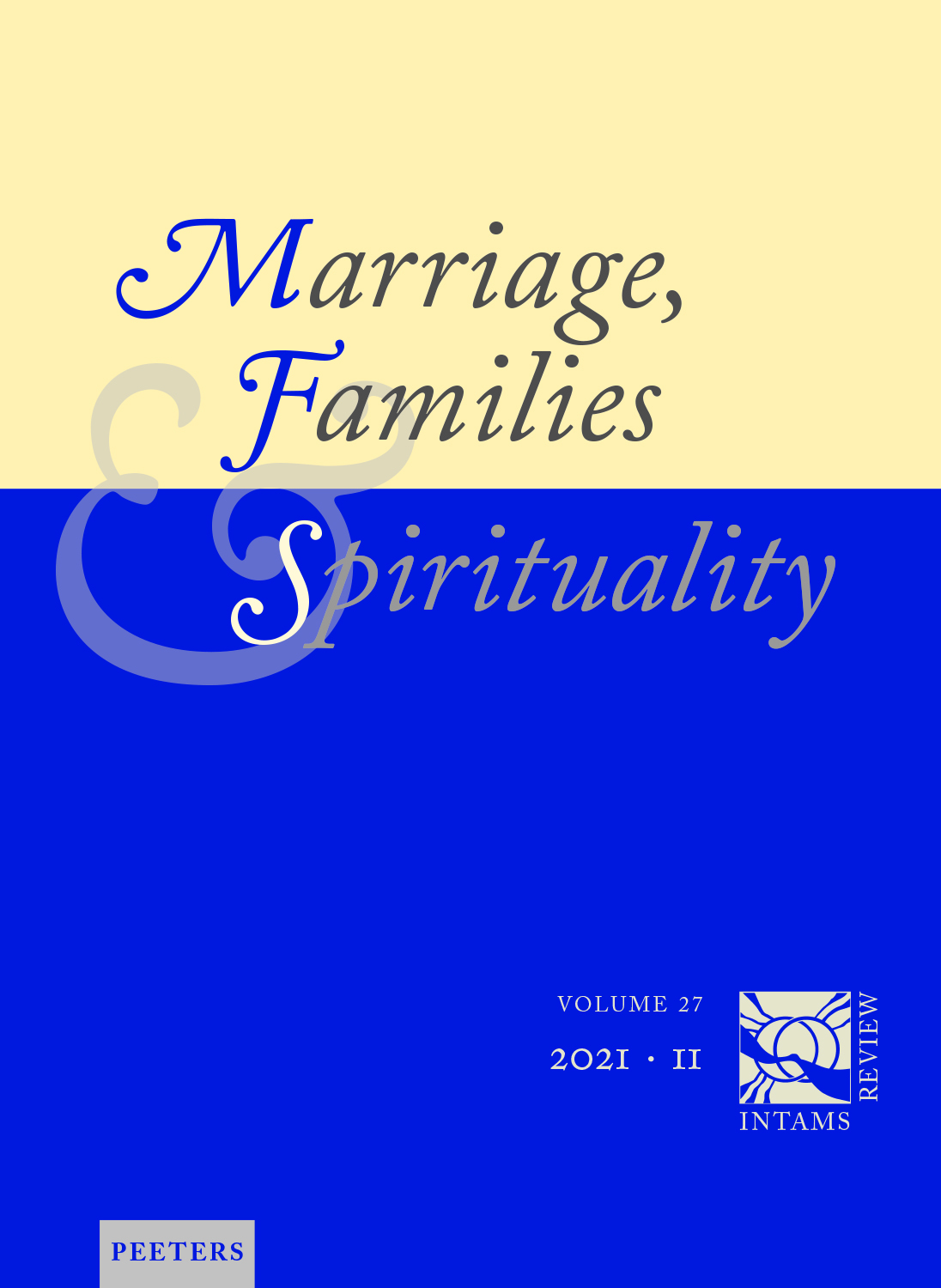 Document Details :

Title: Theology and Marriage
Subtitle: An Un/familiar Approach
Author(s): CORNWALL, Susannah
Journal: Marriage, Families & Spirituality
Volume: 24 Issue: 2 Date: 2018
Pages: 193-207
DOI: 10.2143/INT.24.2.3285671

Abstract :
One way to effectively welcome, support, and guide contemporary families that do not conform to the traditional marriage-based family is to be aware of the continuities and flashes of affinity between different family types – namely, that we do recognize them as families. Another is to be aware that as receivers and transmitters of tradition we are both shaped by what we have known and experienced, and have the freedom and responsibility to reshape it ourselves. Marriage is a human institution: we know it and recognize it only via our experience of actual human marriages. Shifts and changes do not inevitably entail stubborn sin and rejection of a divine plan, but are, in fact, a means by which we respond appropriately as creatures whose generativity and capacity to make and transform is precisely an aspect of the image of God. How far may such changes go before they represent a rupture from the tradition? The author asks whether permanent covenanted polyamorous relationships between more than two partners could ever be understood to mediate grace in the way that marriage does. She concludes that identifying continuity – even if of a limited kind – between the goods promoted by those who reject marriage on political or ethical grounds and the goods within more traditional marital arrangements will, however, take humility on the parts of those who have sought to uphold 'Christian marriage' and 'traditional family values', to recognize that theirs are not the only circumstances in which human flourishing may be nurtured.


Download article