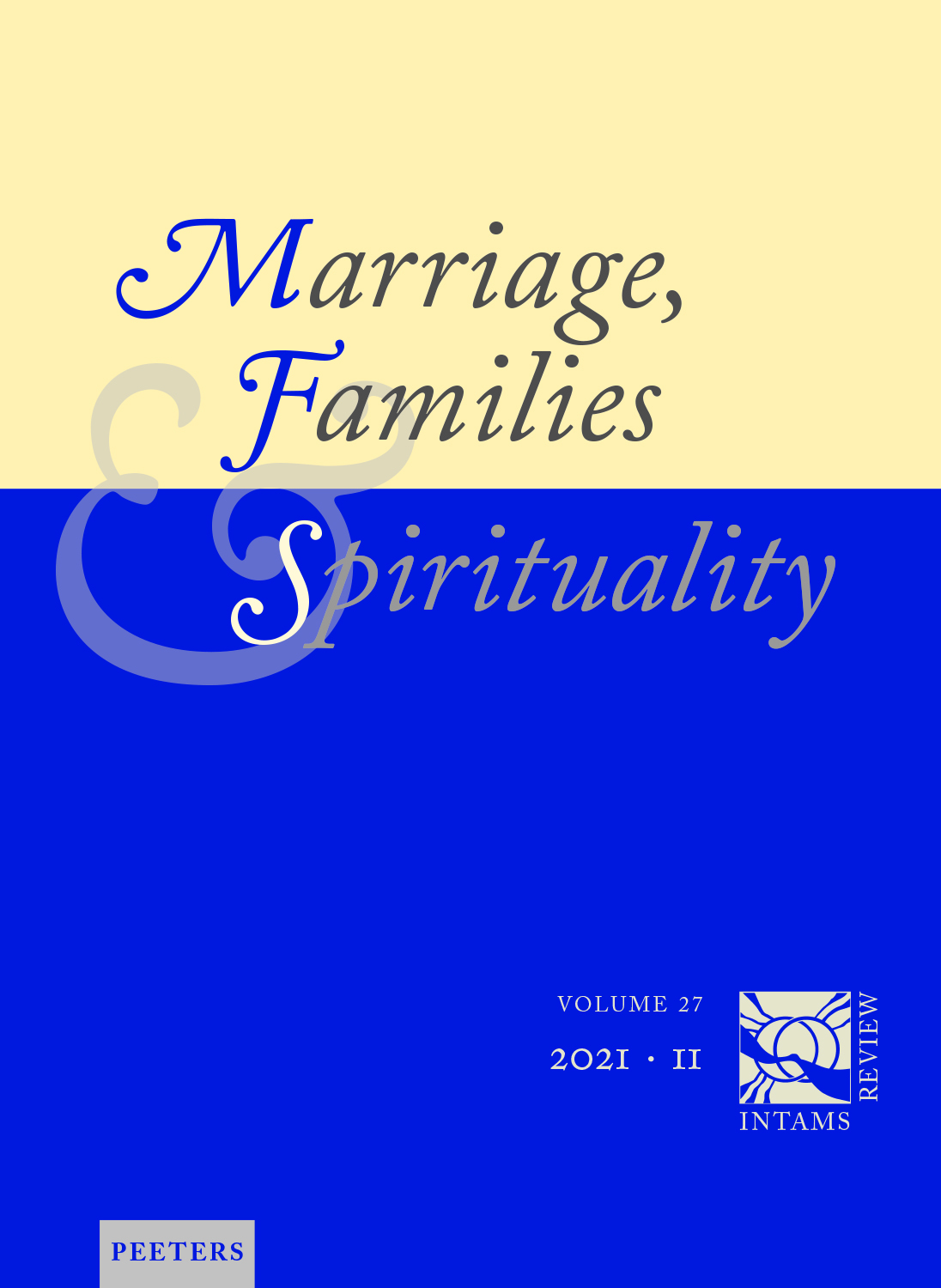 Document Details :

Title: What do Families Need Most Today?
Subtitle: A Counselling Perspective
Author(s): MARSH, Jean
Journal: Marriage, Families & Spirituality
Volume: 24 Issue: 2 Date: 2018
Pages: 179-192
DOI: 10.2143/INT.24.2.3285670

Abstract :
One way of viewing contemporary families, whatever their composition or marital status, is as rafts riding on the waves of political, economic, social, environmental, and religious instability, communicated via the internet. Alongside this is the pressure for those in work to stay online and available into family time for fear of undermining career progression or losing their jobs. The gap between the rich and poor, a scandal of our time, means that working families on the margins are easily thrown into financial crisis. Other things being equal, what then makes the difference between those families who ride the waves, make good use of the changes in society and technology, successfully negotiate interdependence in peer groups for child care and community engagement, and evidently live rich and fulfilling, if still challenging lives, compared to those who struggle to survive or experience family breakdown? There is a simplicity and challenge in naming the difference as the depth and security of the couple's attachment bond, thus providing a secure base for them and their children. The complexity enters in opening our minds to how this can be achieved for many more and the significance of faith in God in its achievement. In three parts, the article identifies the challenges facing contemporary families, how they deal with them, and the help they need, before going on to use a case study to illustrate how couples under stress can become entrenched in negative interactions, particularly when the couple attachment bond is insecure. Working to restructure these interactions in the counselling room can lead to a move from insecure to secure attachment and an increase in reflective functioning. These changes enable the couple to cope better with the other challenges they face. The therapeutic insights gained from working with the most troubled relationships and individuals are invaluable in helping us see how we can improve all relationships, to prevent or at least reduce the number of broken relationships in the future. Finally, it looks at recent research on the impact of religious belief on mental health, coping capacity, and whether the journey to a collaborative relationship with an unconditionally loving God also results in a movement towards secure attachment and an increase in reflective functioning. Thus, the article raises the question of how faith communities can better facilitate this.


Download article