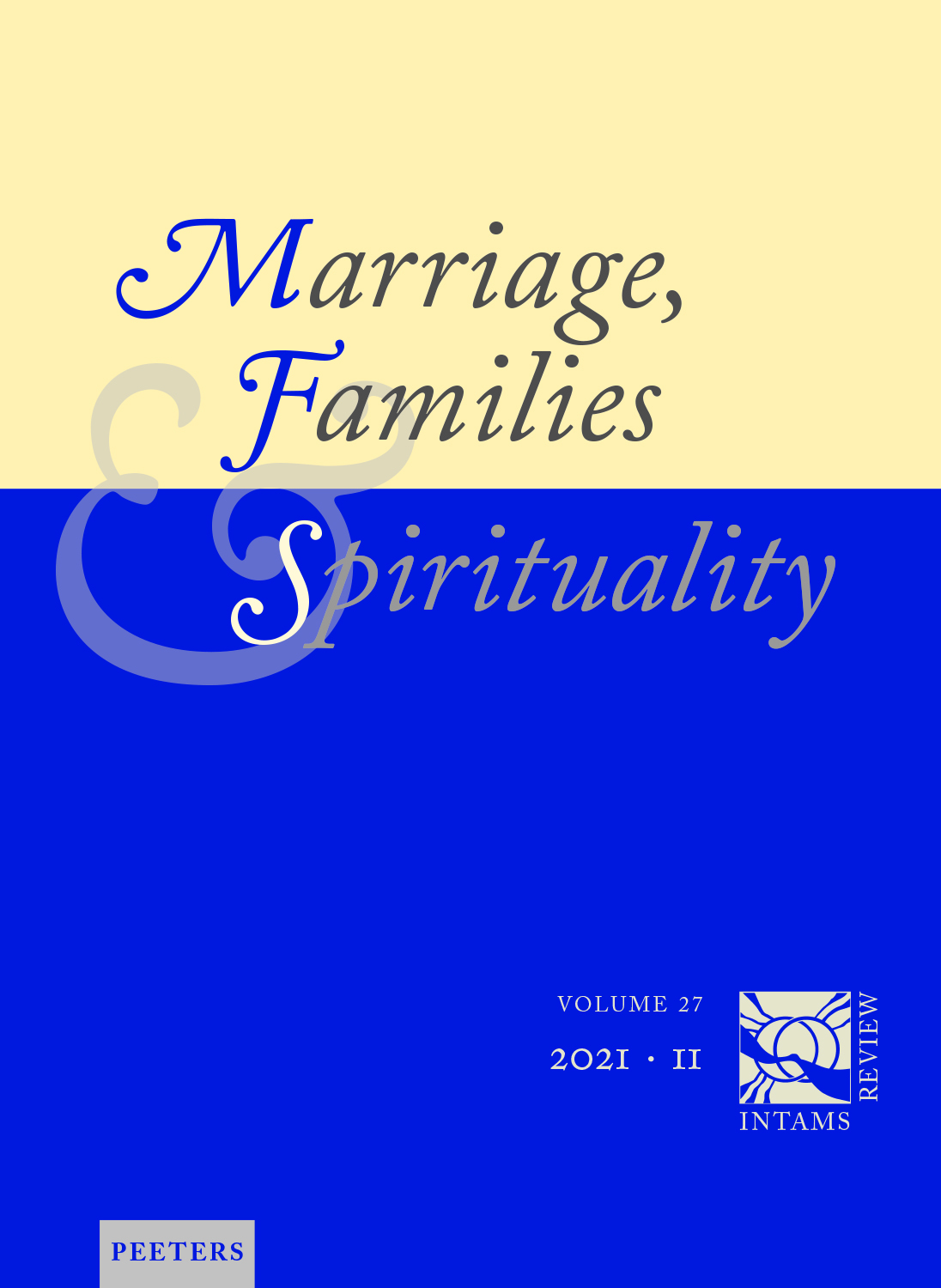 Document Details :

Title: Gregory of Nyssa and the Regularity of Marriage
Author(s): DAWSON VASQUEZ, David
Journal: Marriage, Families & Spirituality
Volume: 24 Issue: 2 Date: 2018
Pages: 208-220
DOI: 10.2143/INT.24.2.3285672

Abstract :
As is well known, when one goes searching in the theological writings of the early Church, one is hard pressed to find a defense of marriage as the highest expression of human life; that award inevitably goes to the virginal lifestyle. Gregory of Nyssa gives a clear account of this preference for virginity; he is particularly clear in his presentation of the effect of sin on desire and the transformation of desire in grace that leads to holiness. The article begins by presenting Gregory's understanding of holiness as resulting from locating our desire in Christ alone. Taking pleasure in the created world is a symptom of our sinfulness, and our salvation comes through taking pleasure not in the world but in God. As such, the virginal life is the model for the path of holiness. The article then gives Gregory's comparison of marriage and virginity, where he shows that marriage, even though it can bring about the good of children, is by nature opposed to the dispositions necessary for holiness. Virginal love is the only true marital love, for Gregory, and marriage can only become a path for holiness if it achieves the aims of virginal love. Thus, there is a real sense that, for Gregory, a regular marriage tends towards irregularity under the influence of grace. The article offers some reflection on the way Gregory's thought can be developed in understanding Christian marriage. It concludes by arguing that the way that Gregory situates the tension between regular and irregular on the one hand and (sinful) nature and grace on the other can provide important theological insight into what should be the Christian approach to marriage. These insights can be extrapolated to shed some light on the diversity of relationships today and thus provide possibilities for a Christian analysis of these 'new' family forms.


Download article