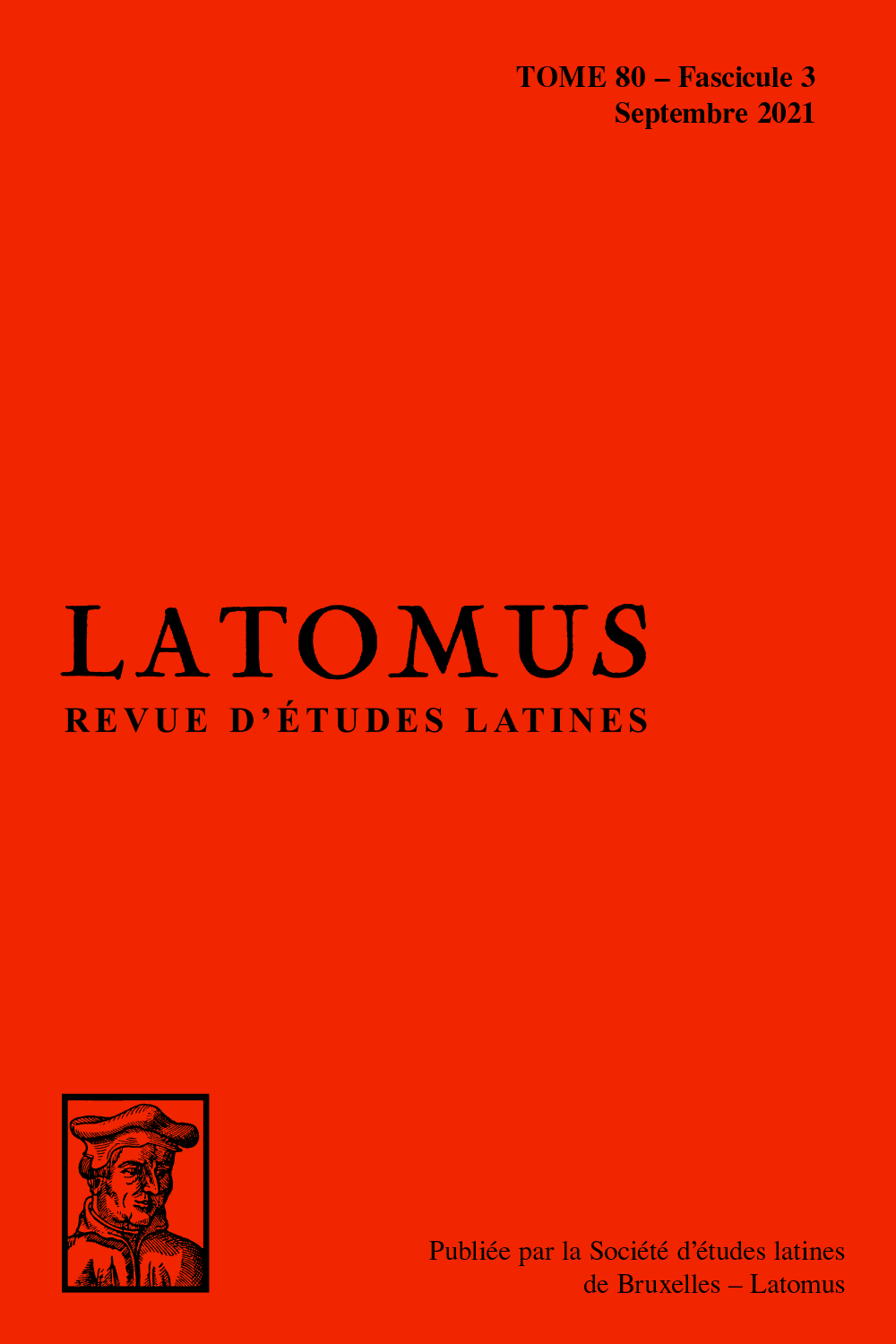 Document Details :

Title: La exploración de concomitancias sintáctico-semánticas como vía de caracterización verbal en la lengua latina
Author(s): CABRILLANA, Concepción
Journal: Latomus
Volume: 77 Issue: 3 Date: 2018
Pages: 609-627
DOI: 10.2143/LAT.77.3.3285379

Abstract :
This article aims to examine the difficulties raised by the semantic and syntactic characterization of the stative verb sto by using a methodology that explores the possible similarities of this predicate with other partially related Latin verbs (sum, absum, maneo, permaneo, remaneo, ex(s)isto, ex(s)to). The application of this methodology to a corpus of texts sufficiently representative of several periods, authors and literary genres, and to the data provided by the main Latin language lexicons, allows discovering important similarities between the different verbs compared, viz. (i) the particular status of the locative constituent in its main predicate frame, and (ii) the possibility of existential constructions and the diffuse boundary between these structures and the locative constructions. One of the most significant findings concerns the progressive apparition of the copulative use of sto during the classical period.


Download article