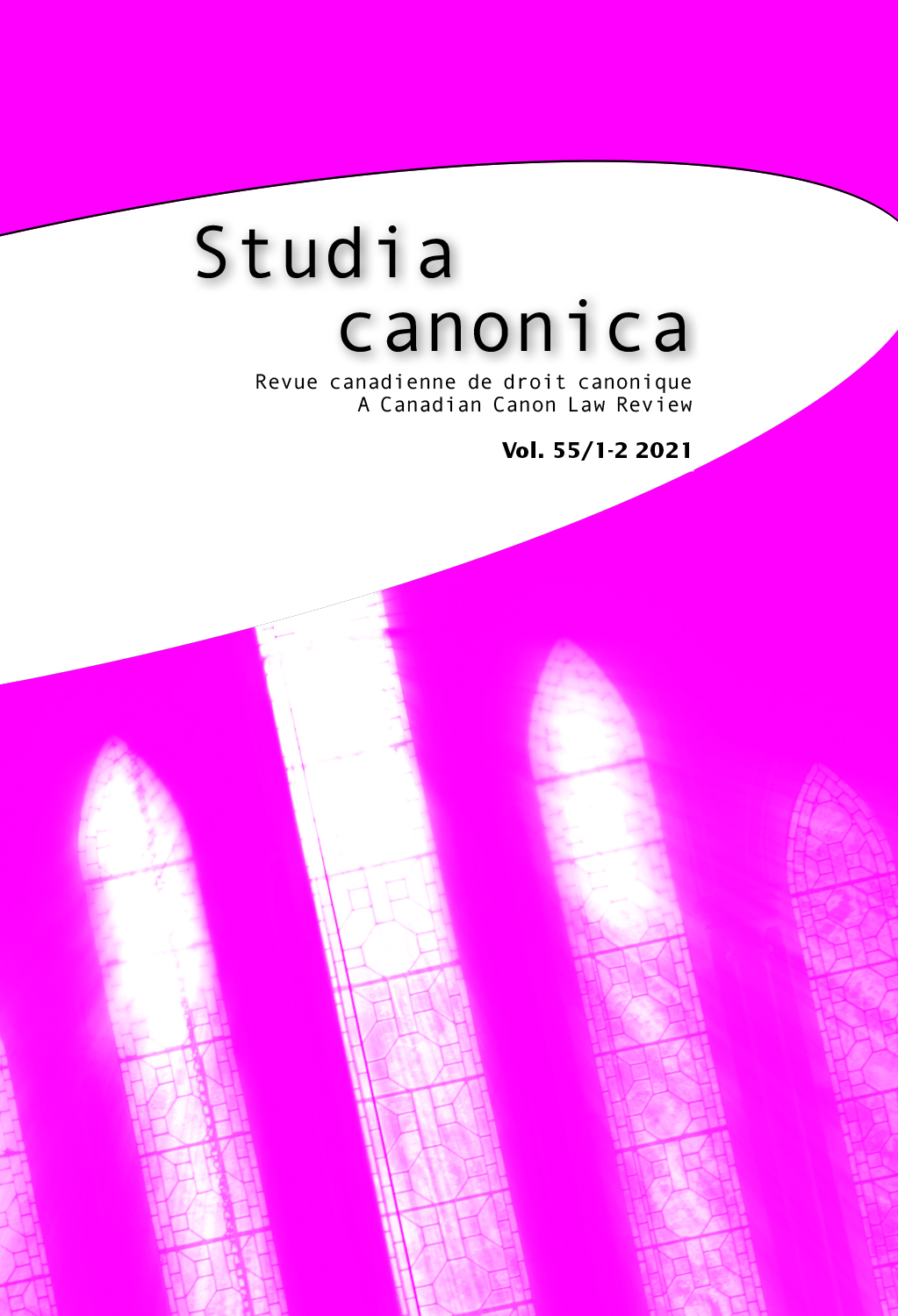 Document Details :

Title: One Hundred Years since the 1917 Code of Canon Law
Author(s): ALESANDRO, John A.
Journal: Studia Canonica
Volume: 51 Issue: 2 Date: 2017
Pages: 357-389
DOI: 10.2143/STC.51.2.3271941

Abstract :
This study situates the promulgation of the 1917 Code and its revision in 1983 within the context of the development of canon law through its three principal epochs: prior to the Decretum Gratiani, from Gratian to Trent, and from Trent to 1917. The first codification was a remarkable feat brought about by the herculean efforts of Pope Pius X and Cardinal Pietro Gasparri. For the first time in the Church's history, it presented a streamlined, exclusive and authoritative presentation of the Church's laws modelled on the Napoleonic codes. Its revision in 1983 was no less significant insofar as it sought to implement in canonical terms the reform brought about by Vatican Council II. Nor has canon law stood still since then. With many changes of the law already promulgated and more to come, there is a need constantly to update the Code and, at some point, it will surely be necessary to reorganize the canons and start over again, perhaps with an even more unique style of law.


---

Cette étude situe la promulgation du Code de 1917 et sa révision en 1983 dans le contexte du développement du droit canonique selon ses trois grandes époques: avant le Decretum Gratiani, de Gratien à Trente et de Trente à 1917. La première codification a été un exploit remarquable réalisé à l'aide des efforts herculéens du pape Pie X et du cardinal Pietro Gasparri. Pour la première fois dans l'histoire de l'Église, elle présentait de manière organisée, exclusive et autoritaire les lois de l'Église, modelées selon les codes de Napoléon. Sa révision en 1983 n'était pas moins significative en ce qu'elle cherchait à mettre en vigueur en termes canoniques la réforme effectuée par le deuxième concile du Vatican. Et le droit canonique ne s'est pas immobilisé depuis. Avec les nombreuses modifications à la loi déjà promulguées et d'autres encore à venir, il est nécessaire de constamment mettre le Code à jour. À un moment donné, il sera surement nécessaire de réorganiser les canons et recommencer, peut-être dans un style de droit encore plus unique.


Download article