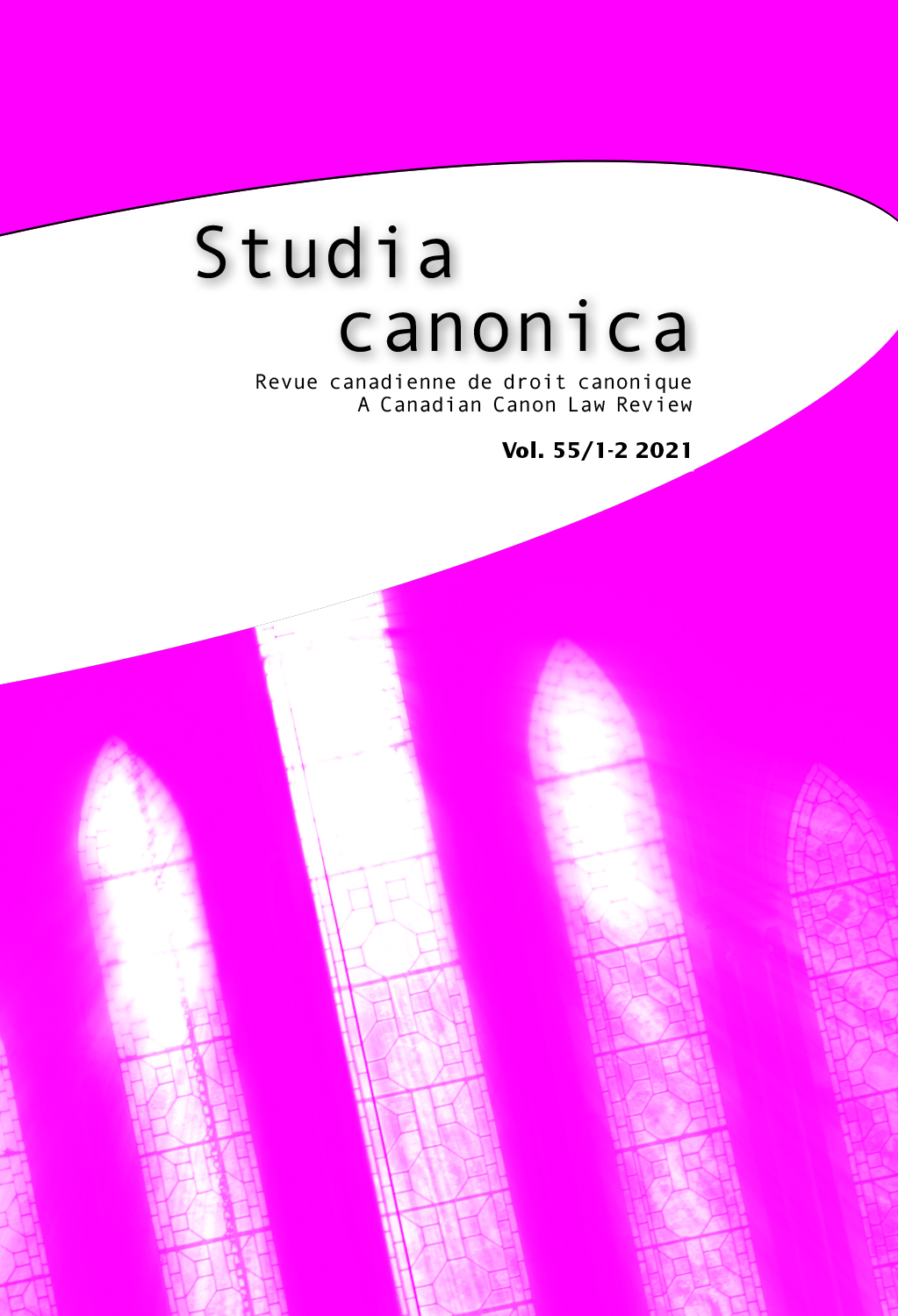 Document Details :

Title: Formation during the Period of Temporary Vows According to the 1983 Code and the Subsequent Holy See Documents
Author(s): AWITI, Marren Rose A.
Journal: Studia Canonica
Volume: 51 Issue: 2 Date: 2017
Pages: 391-439
DOI: 10.2143/STC.51.2.3271942

Abstract :
The Church recognizes that novitiate formation is insufficientn to prepare religious to attain the maturity necessary for permanent commitment. Therefore, the Church directs that, after first profession, formation of religious is to continue and be perfected (cf. c. 659 § 1). Additionally, the Church requires that each institute draw up a ratio for post-novitiate formation which specifies its structure and duration in accord with universal norms, while permitting adaptations of aspects that may require revision as a result of new needs and realities. The Church has legislated norms on post-novitiate formation which specify its aims, dimensions and pedagogy (cc. 659-661) and has issued subsequent documents with further directives on the challenges facing formation in the post-conciliar period. Therefore, the updating of the ratio is to take into account both the provisions of universal law and the directives found in related post-conciliar documents. The study gives an analysis of the norms on formation during temporary vows as presented in the 1983 Code and the subsequent Holy See documents to expose their deeper meaning in view of offering a resource for religious institutes in need of updating their post-novitiate formation programme.


---

L'Église reconnait que la formation au noviciat est insuffisante pour préparer le religieux à atteindre la maturité nécessaire pour un engagement permanent. L'Église ordonne donc qu'après la première profession, la formation des religieux se continue et se perfectionne (voir c. 659, § 1). De plus, l'Église exige que chaque institut conçoive un ratio pour la formation post-noviciat qui spécifiera sa structure et sa durée conformément aux normes universelles, tout en permettant l'adaptation nécessaire pour répondre à des besoins nouveaux ou des réalités différentes. L'Église a promulgué des normes sur la formation post-noviciat qui précisent ses buts, ses dimensions et sa pédagogie (cc. 659-661), et a ensuite émis des documents contenant des directives additionnelles sur les défis d'une formation dans la période post-conciliaire. La mise à jour du ratio, donc, doit tenir compte des prescriptions du droit universel ainsi que de celles qu'on retrouve dans les documents post-conciliaires s'y reliant. L'étude fait une analyse des normes sur la formation pendant la période de profession temporaire telle que présentée dans le Code de 1983 et les documents subséquents du Saint-Siège. Elle en expose la signification plus profonde en vue d'offrir une ressource pour les instituts religieux qui auraient besoin de revoir leur programme de formation post-noviciat.


Download article