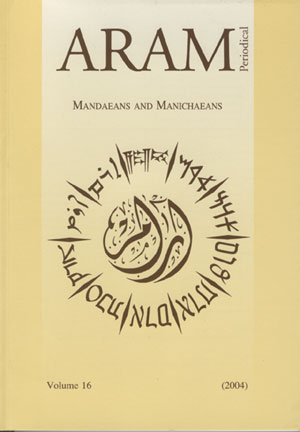 Document Details :

Title: Mandaeism - The Sole Extant Tradition of Sethian Gnosticism
Author(s): LOFTS, Mark J.
Journal: ARAM Periodical
Volume: 22 Date: 2010
Pages: 31-59
DOI: 10.2143/ARAM.22.0.2131031

Abstract :
currently not availableWorking on the largely unpublished materials from the Nag Hammadi Library (NHL) through the 1960s Hans-Martin Schenke defined Sethian Gnosticism only on the basis of features found in the NHL texts. Mandaeism was all but ignored. Nevertheless Mandaeism too is unambiguously Sethian but its relation to the other forms of Sethianism (i.e. Sethian Gnosticism generally) has not been specifically studied. This article details the evidence and the issues arising from this connection, emphasizing the astrological connection through Ophitic Gnosticism that elucidates hitherto obscure features of Sethian belief. Following the formal definition of Sethianism and categorization of Sethian texts, the overall absence of similarities between NHL and Mandaean Sethianism is contrasted with the abundant similarities among NHL Sethian texts. While that invokes the question of the time of origin of Sethianism, Gnosticism per se, and the subsequent 'evolution' into NHL, Mandaean and other forms, that question will be ignored in favor of establishing common fundamental Sethian teachings i.e. those shared by Mandaeism and NHL Sethianism.


Download article