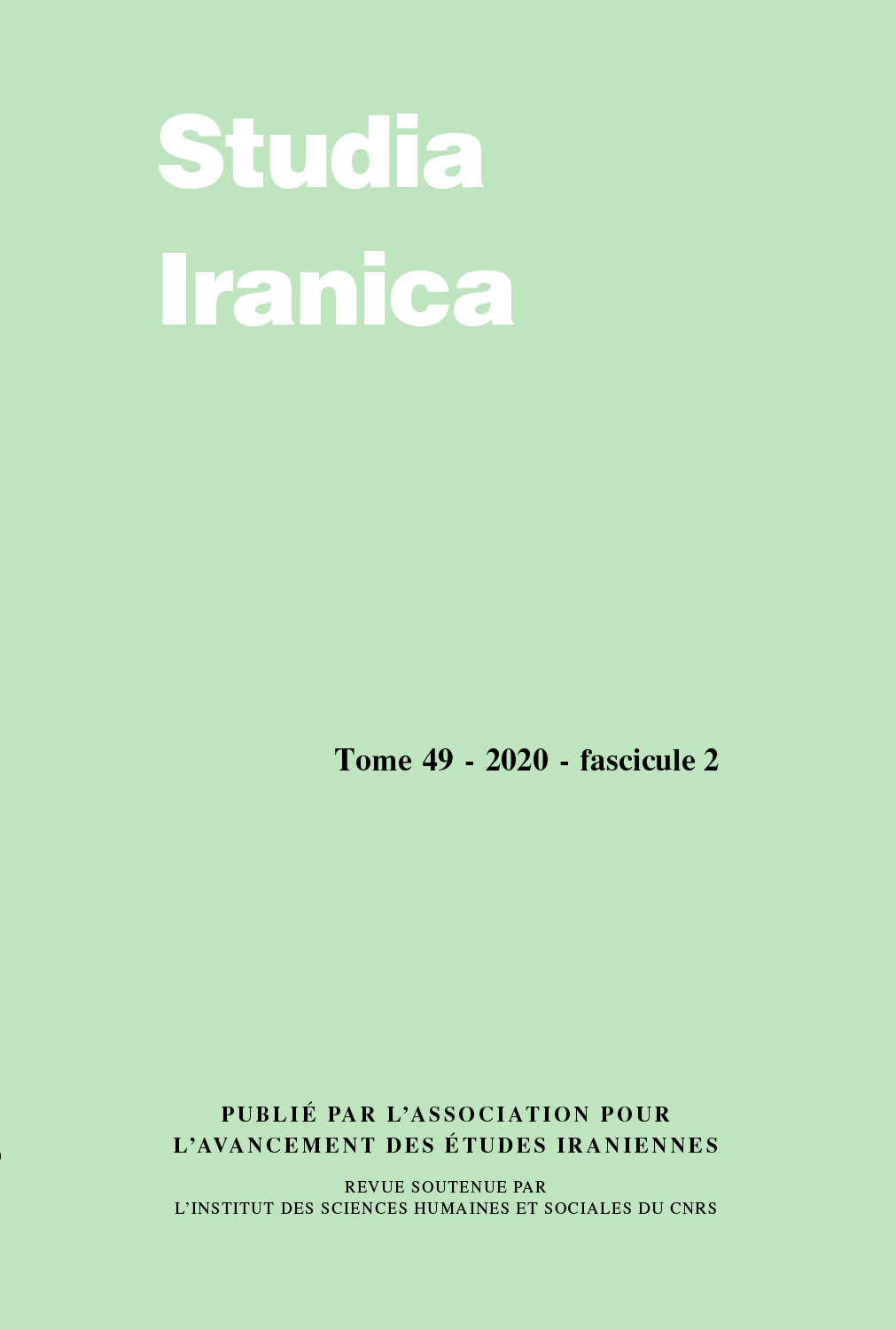 Document Details :

Title: Rituels théophaniques imagés et pratiques magiques
Subtitle: les anges planétaires dans le manuscrit Persan 174 de Paris
Author(s): CAIOZZO, A.
Journal: Studia Iranica
Volume: 29 Issue: 1 Date: 2000
Pages: 109-140
DOI: 10.2143/SI.29.1.565534

Abstract :
One of the chapters of the Persian manuscript of the B.n.F. numbered Persan 174 and dated to the 13th century gives us a unique opportunity to study the iconography of the angels of the planets conjured up during theophanic rituals in order to make talismans. This pagan magic, hardly islamized by the addition of incantations, gives an echo to a compendium of magic texts known as Ghayât al-hakîm (or Picatrix), belonging to the same geographic area, and dating back to the 11th century. The resemblance of the two texts confirms the existence of magic practices which, if not very current, were at least in use in the mediaeval Anatolia.


---

L'un des traités du manuscrit Persan 174 de la B.n.F. daté du XIIIe siècle nous offre l'occasion unique d'observer l'iconographie des anges planétaires invoqués à des fins talismaniques au cours de rituels théophaniques. Cette magie cérémonielle païenne à peine islamisée par quelques invocations, n'est pas sans rappeler les rituels décrits dans l'une des parties de ce compendium de textes magiques attribué à la même aire géographique et daté du XIe siècle, la Ghayât al-hakîm, mieux connu en Occident sous le titre de Picatrix. La proximité des deux textes confirme l'existence de pratiques magiques fort anciennes et si ce n'est vivaces, du moins connues dans l'Anatolie saljûqide du XIe au XIIIe siècle.


Download article