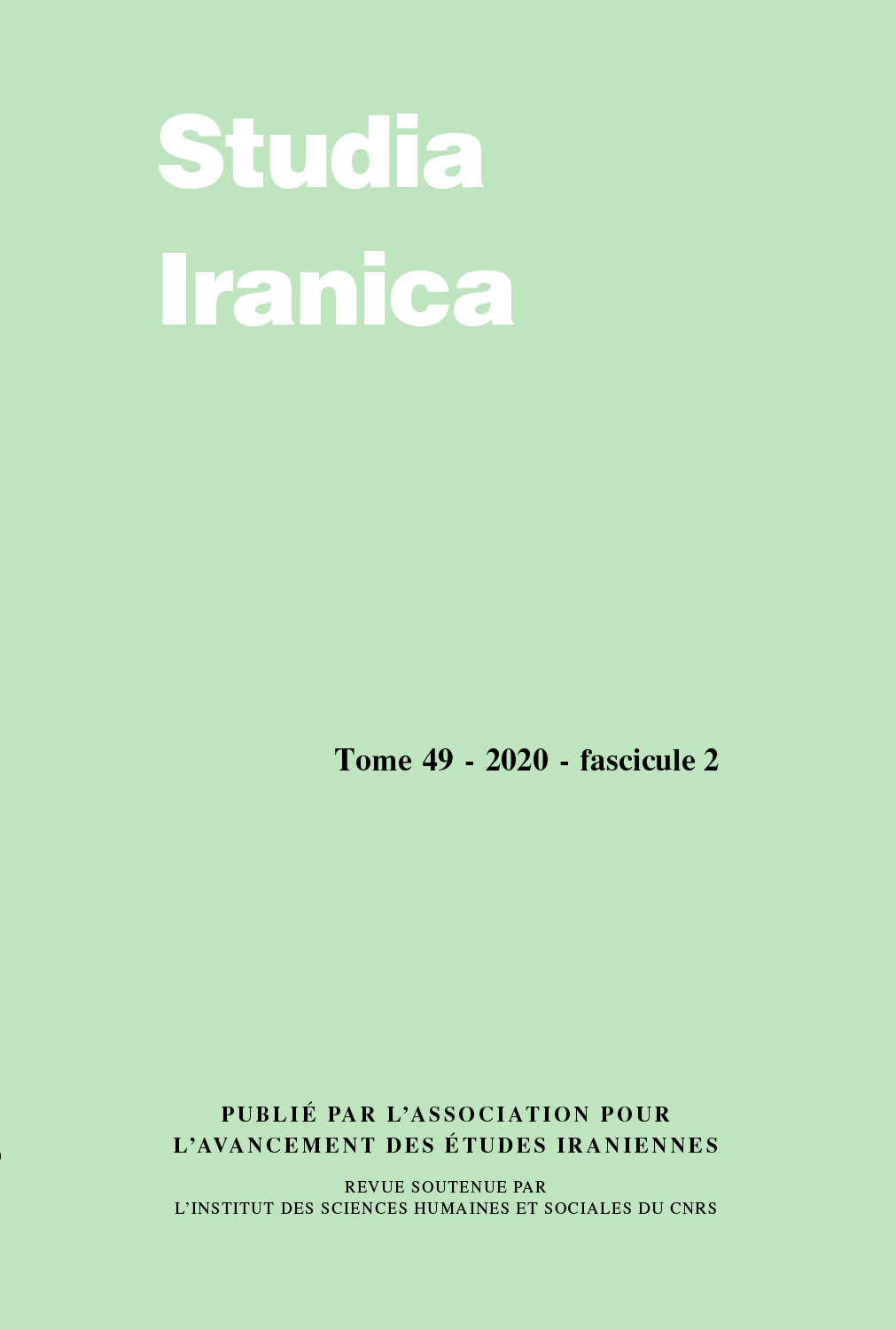 Document Details :

Title: Roots of an Aporia in Later Islamic Philosophy
Subtitle: The Existence-Essence Distinction in the Metaphysics of Avicenna and Suhrawardî
Author(s): RIZVI, S.
Journal: Studia Iranica
Volume: 29 Issue: 1 Date: 2000
Pages: 61-108
DOI: 10.2143/SI.29.1.565533

Abstract :
The distinction between existence and essence in contingent beings is one of the foundational doctrines of medieval philosophy. Building upon the Aristotelian logical distinction between a thing and its existence, Avicenna posited the distinction as a proof for the radical contingency of creation. However, one Islamic philosopher, who had an enormous influence on the development of philosophical discourse in Iran, subverted the traditional Peripatetic vision of reality and disputed the ontological nature of existence. Through a critique of the Peripatetic notion of existence, Suhrawardi denied that the term had 'reference' and demonstrated the irrelevance of the distinction for metaphysical inquiry, which should, instead, rely upon an eidetic vision of the "hierarchy of lights". The synthesis of these two views led to the crystallisation of Mullâ Sadrâ Shirâzi's famous doctrine of the " primacy and systematically graded nature of being ".


---

La distinction entre l'existence et l'essence des êtres contingents est une doctrine fondamentale de la philosophie médiévale. Fondé sur la distinction logique d'Aristote entre la chose et le fait de son existence, Avicenne affirma la distinction comme preuve pour la contingence radicale de la création. Mais il y a un philosophe, qui exerça une grande influence sur la tradition philosophique en Perse, qui rejeta la conception traditionnelle de la réalité chez les philosophes péripatéticiens et refusa toute " référence " à l'existence. Suhrawardi démontra que la distinction n'a aucune place dans la métaphysique, qui devrait, au contraire, être fondée sur une vision idéale de la hiérarchie des lumières. La synthèse entre ces deux points de vue facilita les doctrines célèbres de Mullâ Sadrâ Shirâzi : la principauté et la gradation analogique de l'être.


Download article