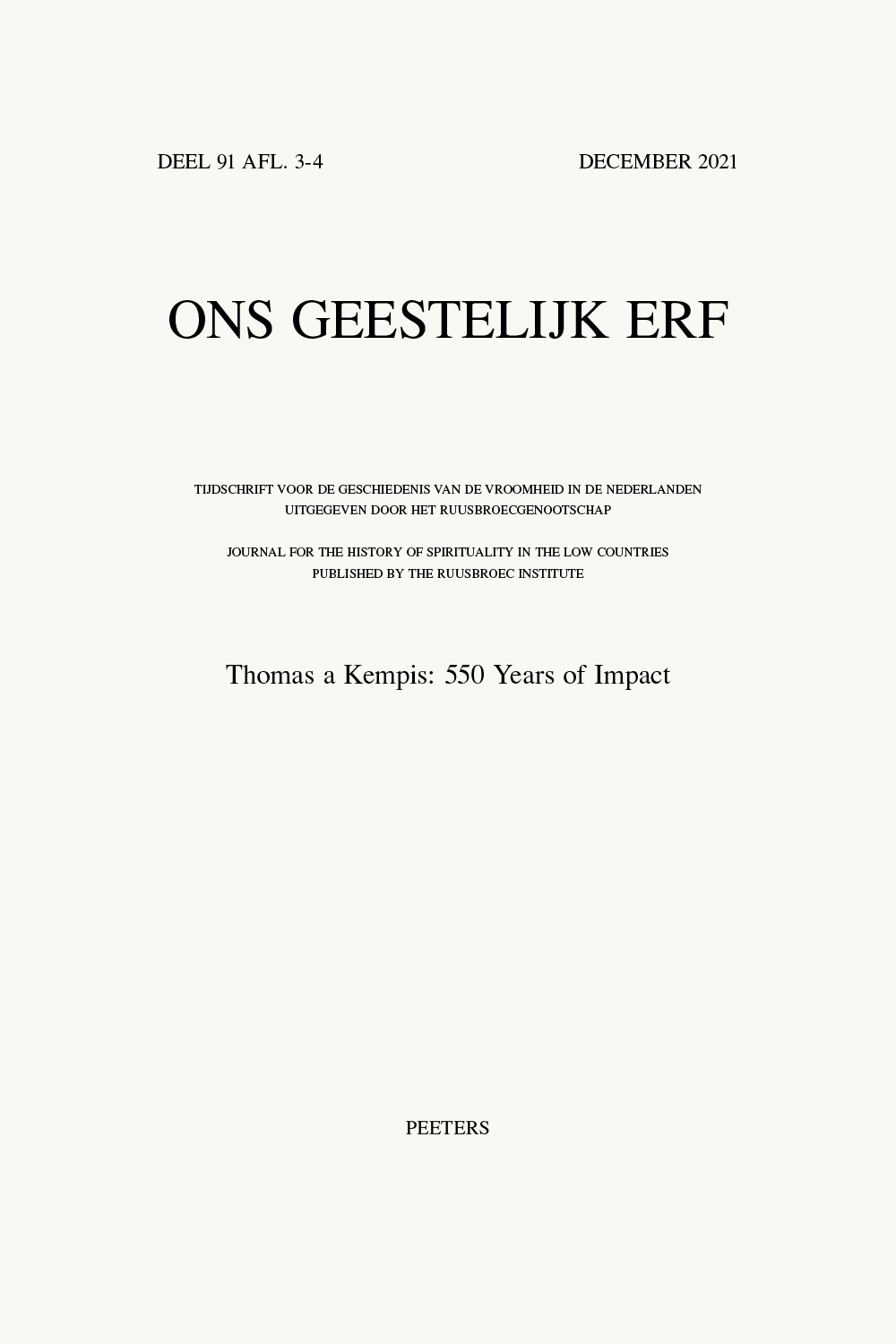 Document Details :

Title: Middelnederduitse exempelen over verschijningen te Diepenveen
Author(s): MERTENS, Thom
Journal: Ons Geestelijk Erf
Volume: 76 Issue: 1-3 Date: Maart - September 2002
Pages: 99-115
DOI: 10.2143/OGE.76.1.565500

Abstract :
In a manuscript from the Marienthal convent at Eldagsen near Hildesheim in Low Germany two exempla have been preserved (Hannover, Niedersächsische Landesbibliothek, Ms I 237; dated 1482). These exempla deal with the apparition of two nuns of the Diepenveen convent after their death. In one of these tales the name of the nun is mentioned: Margareta van den Colke, also known as Griete ten Kolke, who died February, 10th, 1453. The Diepenveen sister book, a collection of exemplary lives of sisters of the convent, does not mention the apparition of Griete ten Kolke. From the sister book it appears that at Diepenveen tales of the apparitions of deceased sisters were treated with great caution. In the Eldagsen exemplum the father confessor asks Griete on her deathbed to appear to him thirty days after her death and the nun agrees to do this, with God's permission. Maybe this agreement was judged illicit or too dubious to be told in the sister book, even though it was acceptable, as can be shown from the medieval view on apparitions of the dead.
The stories may have been passed on from Diepenveen to Eldagsen by Johannes Busch, the reformer of convents, who was not ill-disposed towards edifying, miraculous stories about apparitions and visions. The tradition of the Diepenveen tales at Eldagsen proves that not all known stories and anecdotes were incorporated in the Diepenveen sister book and teaches us something about the Diepenveen convent's attitude to apparitions of the dead.


Download article