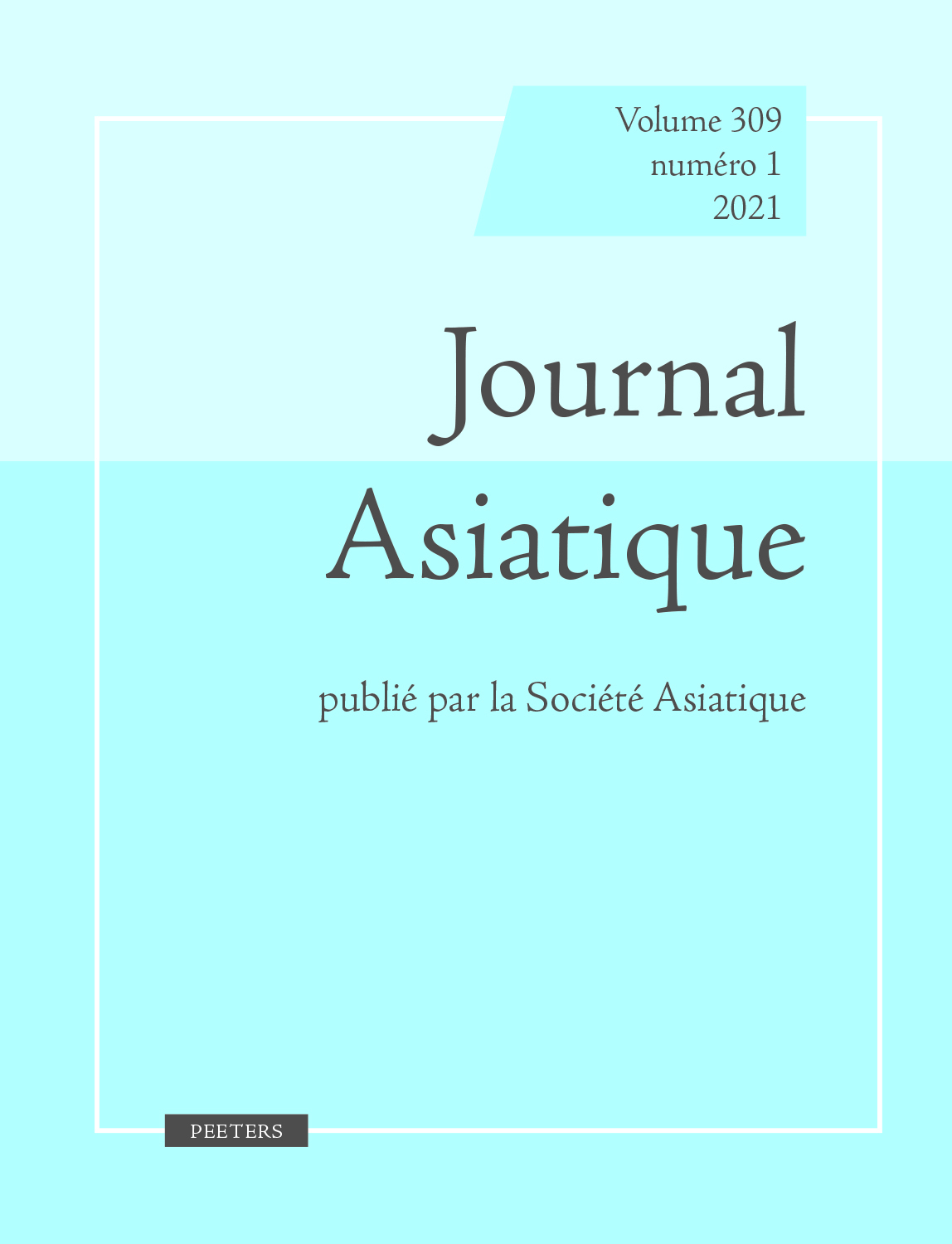 Document Details :

Title: Khazar Turkic Ghulâms in Caliphal Service
Author(s): GOLDEN, Peter B.
Journal: Journal Asiatique
Volume: 292 Issue: 1-2 Date: 2004
Pages: 279-309
DOI: 10.2143/JA.292.1.556639

Abstract :
The Khazars were the leading opponents of Umayyad expansion into the North Caucasus and beyond. One of the little-studied areas of Khazar-Arab interactions is the role played by ghulâms of Khazar origin in the 'Abbâsid Caliphate. The nature of the ghulâm system remains the subject of controversy. Was it truly a slave system or was it simply a means of expressing political-personal loyalty? Were its origins native to the Islamic Near East or was it imported from Central Asia (cf. the Soghdian châkar system)? The author is inclined to see important Iranian and Turkic notions about the ruler's comitatus as key factors in shaping this institution. The ghulâms in a new political-social environment, segregated from the rest of the population, may have formed ethnic-based cliques. There is some evidence for the existence of a Khazar faction. Some Khazar ghulâms (e.g. Îtâkh, Bugha al-Kabîr, Isḥâq b. Kundâjîq) attained positions of great prominence. Khazars were recruited from prisoners of war, the slave trade via Khazaria, Volga Bulgharia, Khwârazm and the larger Sâmânid world. The number of Khazar ghulâms in Caliphal service declined by the early tenth century (era of Rus' Volga-Caspian raids).

Les Khazars furent les principaux opposants à l'expansion omeyyade au nord du Caucase et au-delà. L'un des domaines les moins connus des relations entre Arabes et Khazars concerne le rôle joué par les ghulâms d'origine khazare dans le califat abbaside. La nature du système des ghulâms demeure un sujet de discussion: ce système était-il basé sur l'esclavage ou n'était-ce qu'un moyen d'exprimer une loyauté personnelle et politique? Est-il né au Proche-Orient ou provient-il d'Asie centrale? (cf. le système sogdien des Châkars)? L'auteur considère que la notion de comitatus si importante dans les mondes turcs et iraniens a joué un rôle clé dans la constitution du système des ghulâms. Les ghulâms, dans un nouvel environnement social et politique, séparés du reste de la population, ont pu former des groupes de solidarité à base ethnique. On a quelques indices de l'existence d'une faction khazare. Certains ghulâms khazars (Îtâkh, Bugha al-Kabîr, Isḥâq b. Kundâjîq) sont parvenus à de hautes positions. Ils étaient recrutés parmi les prisonniers de guerre et les esclaves commercialisés via la Khazarie, la Bulgarie de la Volga, le Khorezm et l'empire samanide. Leur nombre déclina passé le début du dixième siècle, période des raids Rus' par la Volga et la Caspienne.


Download article