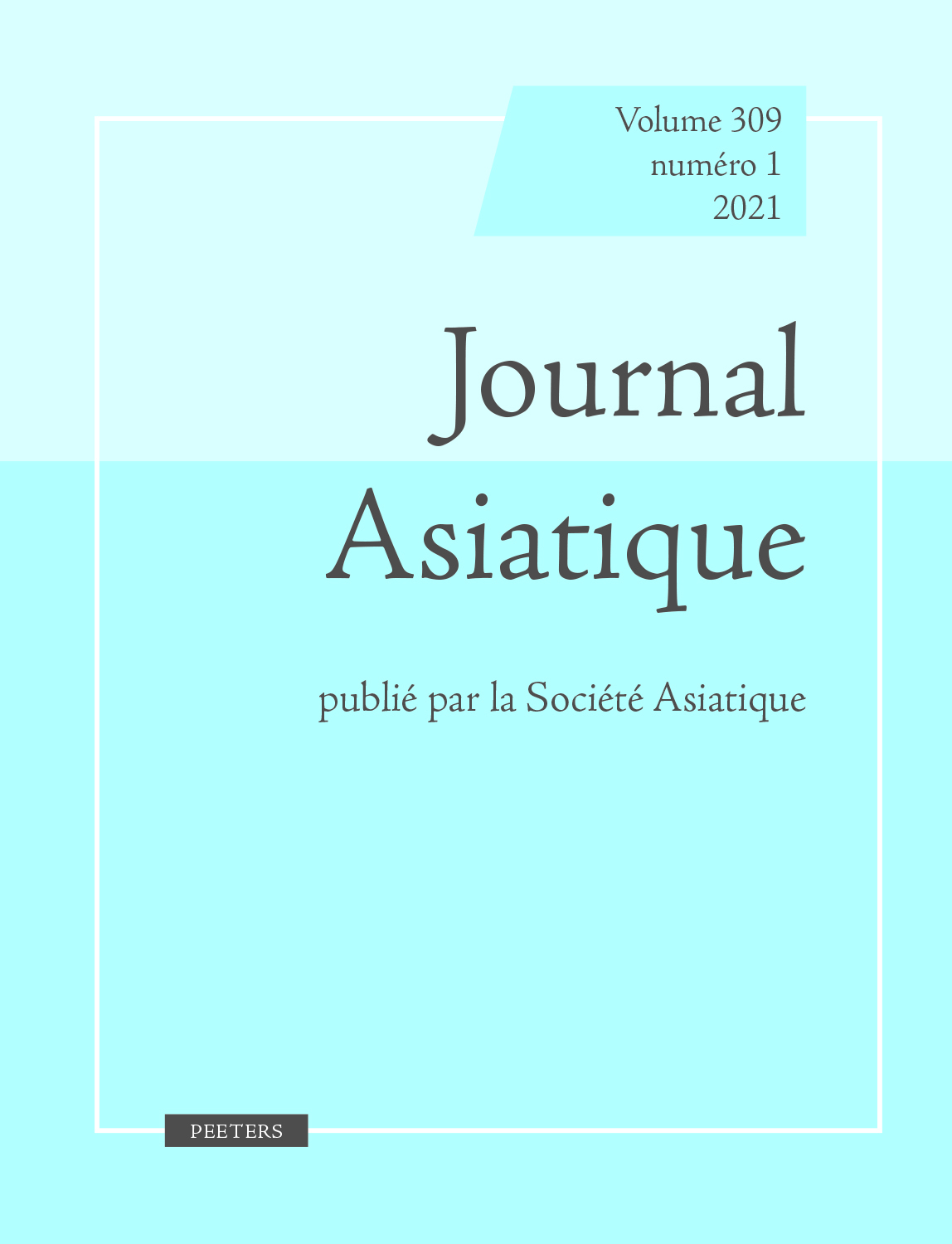 Document Details :

Title: La 'Nouvelle édition des anciennes biographies des femmes exemplaires'
Subtitle: notes de lecture sur une édition illustrée du XIXe siècle
Author(s): BUSSOTTI, Michela
Journal: Journal Asiatique
Volume: 292 Issue: 1-2 Date: 2004
Pages: 223-278
DOI: 10.2143/JA.292.1.556638

Abstract :
La Nouvelle édition des anciennes biographies des femmes exemplaires (Xinkan gu lienü zhuan) est incluse dans le recueil «Wenxuan lou congshu» (1842), publié par la famille Ruan. Il s'agit d'une édition illustrée comportant des images au dessus des textes, attribuées au peintre Gu Kaizhi (IVe siècle). Elle contient par ailleurs une postface signée par Ruan Fu (1825) sur l'authenticité de cette attribution qui est un texte pionnier en matière d'histoire de l'art: l'auteur s'efforce de présenter les informations chronologiquement et de fournir les preuves nécessaires à sa théorie en précisant les sources de ses citations. Ce texte ainsi que d'autres témoignages de bibliophiles contemporains sont analysés pour donner un aperçu du milieu des intellectuels collectionneurs et des éditeurs du Jiangnan, de leurs intérèts et de leurs méthodes. Les différentes éditions et exemplaires existant de cette version du Lienü zhuan sont ainsi présentés, en prenant en compte les transformations entre modèle et fac-similé, ainsi qu'en soulignant les contradictions qui existent parfois parmi les témoignages à ce propos.

The "New Edition of Ancient Biographies of Exemplary Women" (Xinkan gu lienü zhuan) is part of Ruan family's collectanea Wenxuan lou congshu (1842). The book is illustrated: images, depicted in the superior half of the page above texts, are attributed to the painter Gu Kaizhi (4th century). In a postface written in 1825, Ruan Fu is discussing and supporting this attribution. His text, rich of citations and reference sources, is a pioneer essay in history of Chinese art and printing. Moreover, topic and remarks are chronologically presented. In this article, the texts of Ruan Fu and other bibliophiles of the same period are citied to present the Jiangnan intellectual circles of editors and collectionners around 1800, their interests and methods. Various editions and existant copies of this Lienü zhuan version are also considered, analyzing the transformations between the original edition and the later publications, and the contradictory informations which exist about this illustrated work and his transmission.


Download article