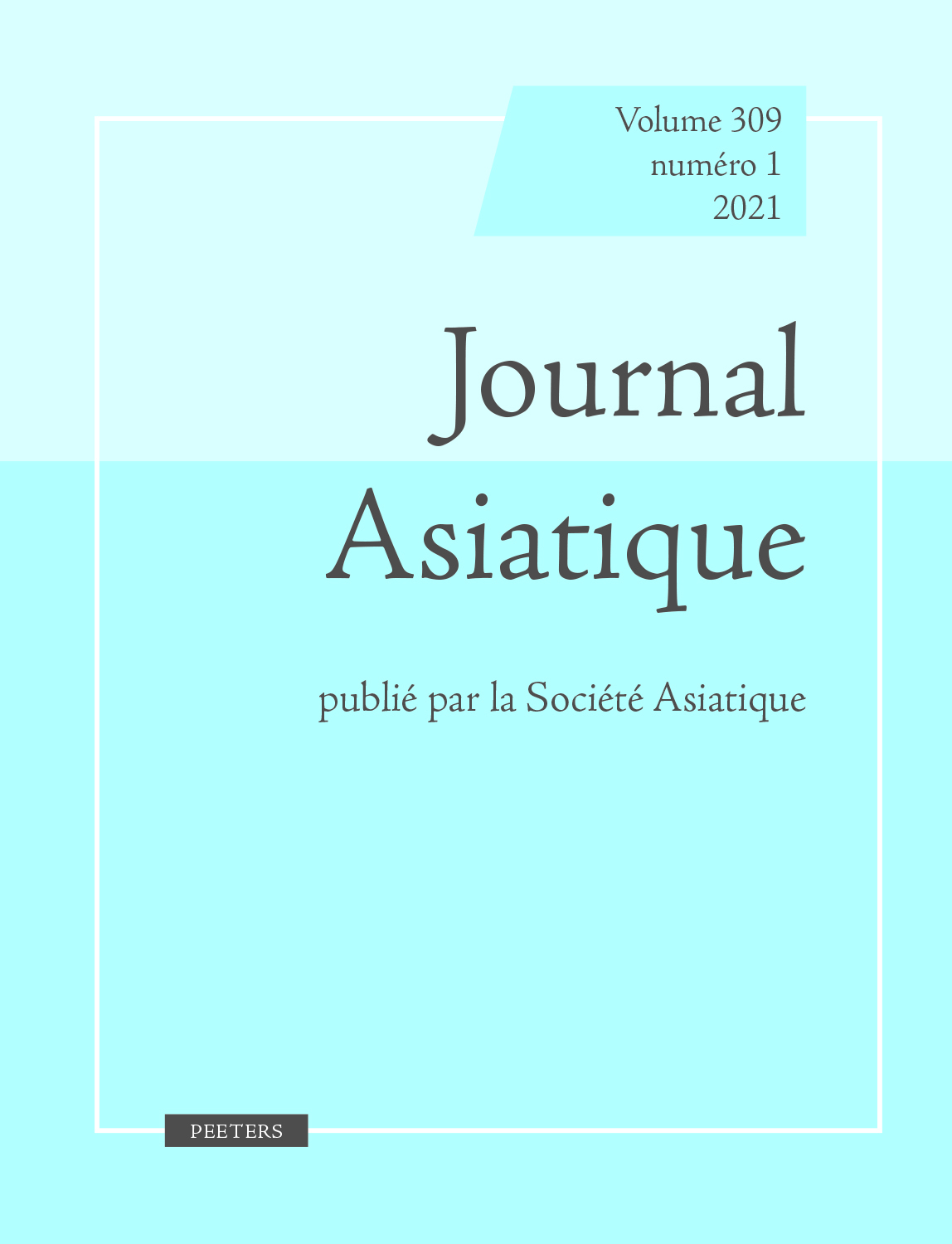 Document Details :

Title: Le renouvellement des formes verbales en hindi/ourdou moderne
Author(s): MONTAUT, A.
Journal: Journal Asiatique
Volume: 287 Issue: 2 Date: 1999
Pages: 587-628
DOI: 10.2143/JA.287.2.556481

Abstract :
Le developpement en hindi/ourdou d'un système analytique, comportant une grande abondance de marques aspectuelles, mais par ailleurs basiquement structuré sur l'opposition des deux participes accompli et inaccompli, eux-mêmes assumant en fonction prédicative des valeurs de passé narratif et de contrefactuel respectivement, permet de s'interroger sur les conditions de grammaticalisation des formes non marquées et la valeur qu'elles assument dans ces deux domaines aspectuels. L'étude aborde aussi la grammaticalisation des marques aspecto-modales, ainsi que les corrollaires syntaxiques des systèmes aspectifs.

This Hindi/Urdu verbal system has developped in an extremely analytical way, with a rich paradigm of aspectual markers, including a perfective/imperfective opposition. But the structuring opposition is primarily between accomplished and inaccomplished, both participles having also a predicative use, as narrative past and counterfactual respectively. This invites to inquire into the conditions of the grammaticalization of unmarked forms as zero marks and to look for the meaning of such marks in both notional domains. The paper also deals with the grammaticalization of marked aspecto-modal forms, as well as the syntactical corrolaries of aspective systems.


Download article