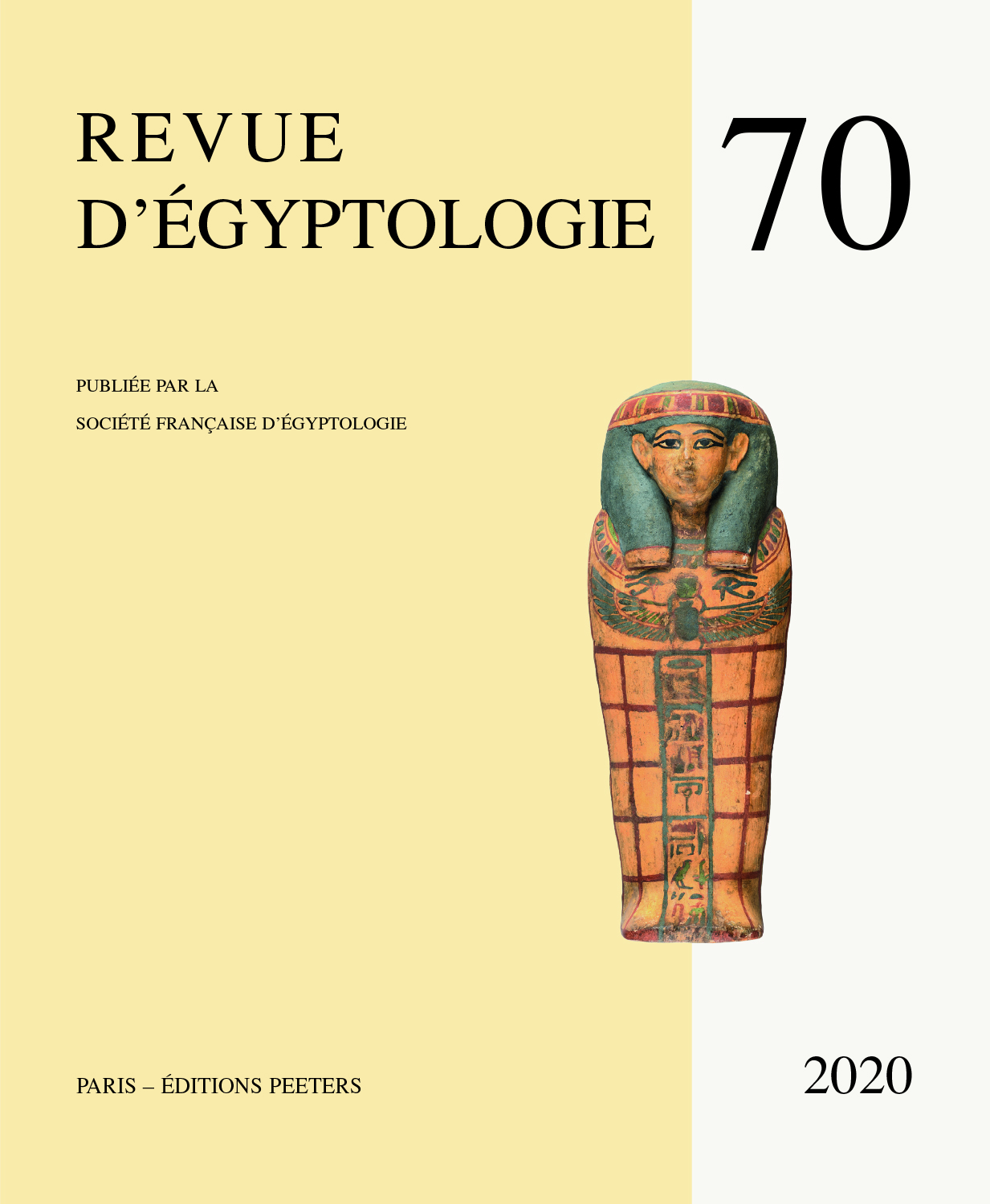 Document Details :

Title: Un rituel matinal dans la tombe du Moyen Empire de Neha
Author(s): RUSSO, Barbara
Journal: Revue d'Égyptologie
Volume: 55 Issue: Date: 2004
Pages: 113-123
DOI: 10.2143/RE.55.1.505308

Abstract :
Cet article présente une nouvelle formule identifiée dans le tombeau de Neha à el-Qatta; il s'agit d'un «Morgenlied» ou «litanie matinale» propre à la tradition des Textes des Pyramides au Moyen Empire dans les tombeaux privés. Elle est composée d'une première partie comprenant des distiques (parfaitement équilibrée) et d'une seconde avec des éléments de la formule 60 des Textes des Sarcophages. Du point de vue symbolique la formule présente le défunt au moment du réveil à la lumière de l'autre monde.
This article shows a new spell, identified in Neha's tomb at el-Qatta; the text is a so called "Morgenlied" or "Morning litany", typical of the Pyramid Texts tradition during the Middle Kingdom in burial chambers of private individuals. The spell is divided in two sections: the first one is composed by harmonic couplets and the second one by elements of the Coffin Texts spell 60. From a symbolic point of view the recitation presents the deceased when he awakes in the light of the Netherworld.



Download article