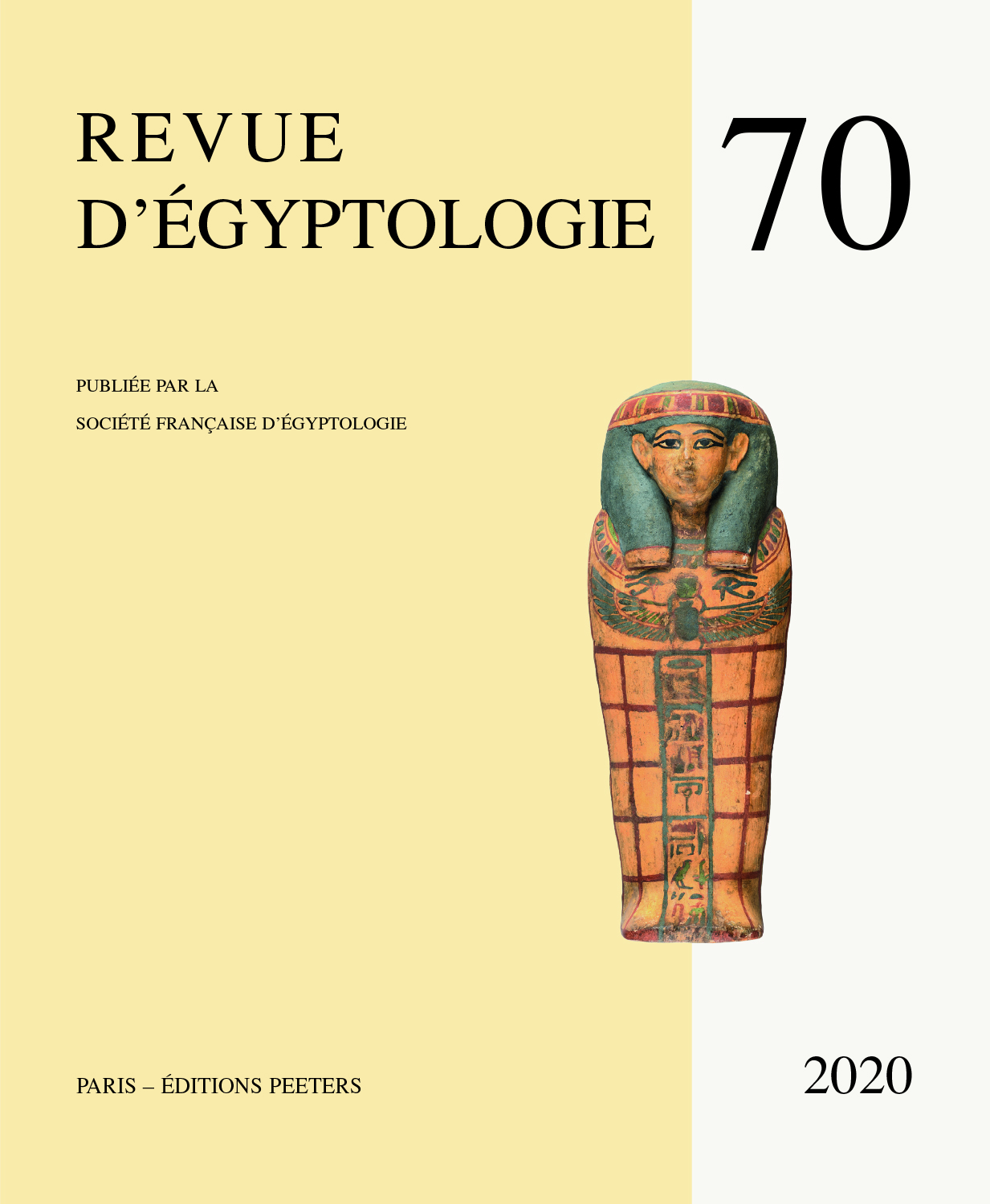 Document Details :

Title: La Chefferie de Sébennytos de Piankhi à Psammétique Ier
Author(s): PERDU, Olivier
Journal: Revue d'Égyptologie
Volume: 55 Issue: Date: 2004
Pages: 95-111
DOI: 10.2143/RE.55.1.505307

Abstract :
Un document inédit apporte des informations nouvelles sur le sort de Sébennytos entre la fin de l'anarchie libyenne et la réunification du pays sous l'égide de Psammétique Ier. L'occasion est ainsi donnée de revenir sur cette page d'histoire, la confrontation des différents témoignages permettant maintenant de compléter la lignée des chefs en charge de la ville, de mettre en évidence leur importance et de préciser leur attitude à l'égard des Éthiopiens, notamment lors du conflit avec l'Assyrie. Le cas de cette localité s'avère en fait très instructif sur la situation des chefferies libyennes du Delta sous la XXVe dynastie.
An unpublished document brings new informations about the fate of Sebennytos between the end of the Libyan anarchy and the reunification of the country under the aegis of Psamtik I. An opportunity is so given to go back to this page of history, now the comparison of various testimonies allowing us to complement the lineage of the leaders in charge of the city, to give prominence to their importance and to clarigy their attitude towards the Ethiopians, notably during the conflict with Assyria. In fact, the case of this place turns to be very instructive for the situation of the Libyan princedoms of the Delta during the XXVth dynasty.



Download article