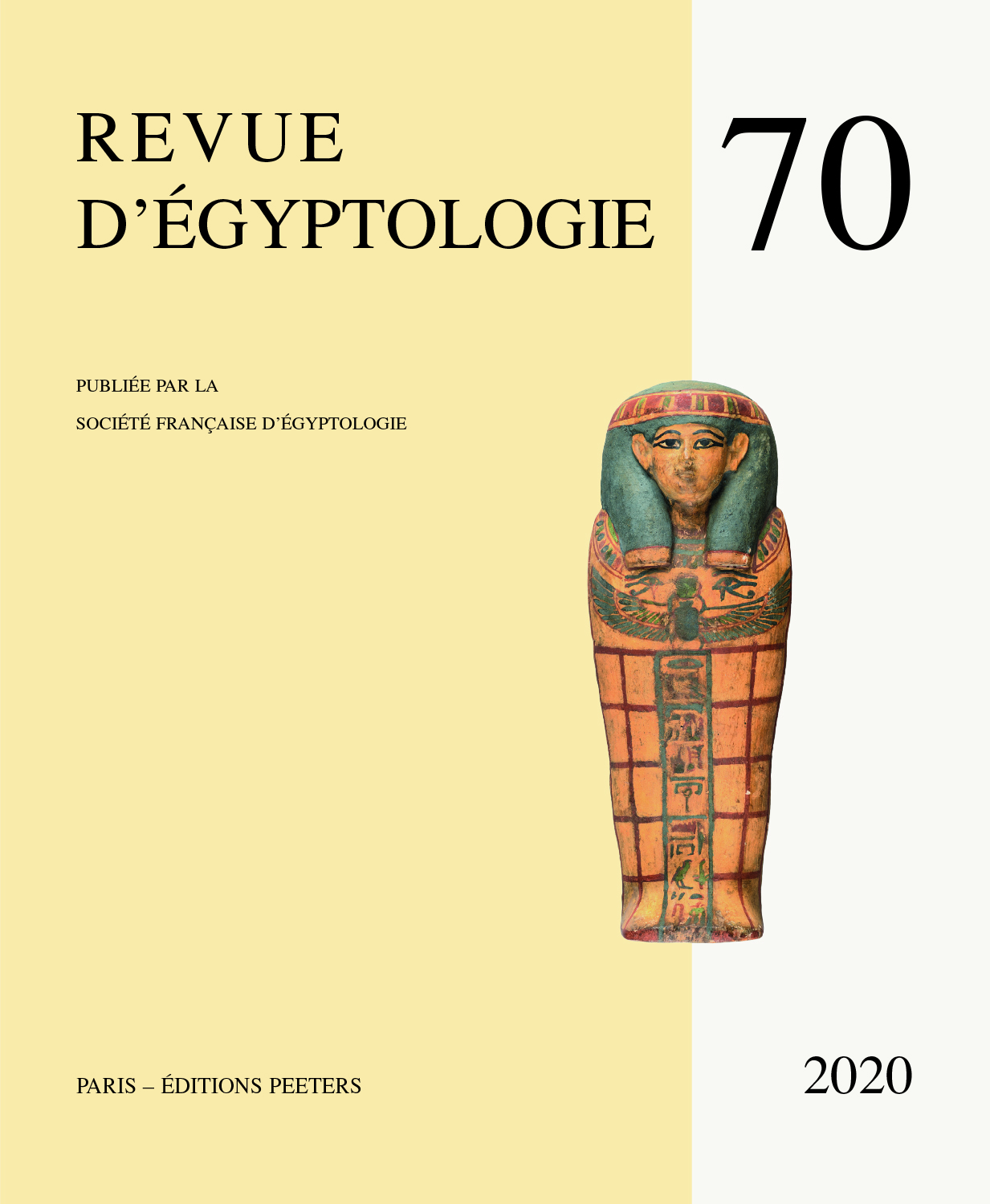 Document Details :

Title: Features of the past
Subtitle: A Royal Statuary and its Secret
Author(s): PAMMINGER, P.
Journal: Revue d'Égyptologie
Volume: 51 Issue: Date: 2000
Pages: 153-173
DOI: 10.2143/RE.51.1.504321

Abstract :
Présentation d'un petit buste royal inédit, remarquable par la présence de grandes oreilles et d'un nemes simple avec un double uraeus. Il s'agirait d'une représentation de Chabaka, pharaon de la XXVe dynastie, sans doute dans une position agenouillée. Cette statuette de pierre (albâtre) serait la première du genre pour cette époque, le matériau employé n'étant pas connu alors dans la sculpture royale. Une telle posture pour un roi est connue depuis l'Ancien Empire, par exemple lors des rituels du jubilé; il en va de même pour le matériau employé. Les grandes oreilles rappellent certaines pièces du Moyen Empire: elles évoquent l'écoute comme un principe éthique qui enrichit la propagande royale. Ce buste doit être considéré comme une sculpture archaïsante dont certains détails étaient inconnus jusqu'alors pour la XXVe dynastie.


---

Presentation of a hitherto unpublished small royal bust with considerably large ears and a plain nemes featuring a double uraeus. It is suggested that the king represented might be the 25th dyn. ruler Shabako. His stance would most probably have been that of a kneeling king. In this case this statuette would be the first attested example in stone of the 25th dyn. Moreover, the material, calcite alabaster, is unknown for this period's royal sculpture as well. The kneeling gesture has been known since the OK e.g. from the rituals performed during the king's jubilee. The same applies to the material. The large ears reminiscent of MK sculpture evoke listening as an ethic principle and add another peculiarity of sculptural propaganda. The bust must be considered as an archaizing sculpture featuring concise details, some of which seem to be unknown up to now for the 25th dyn.


Download article