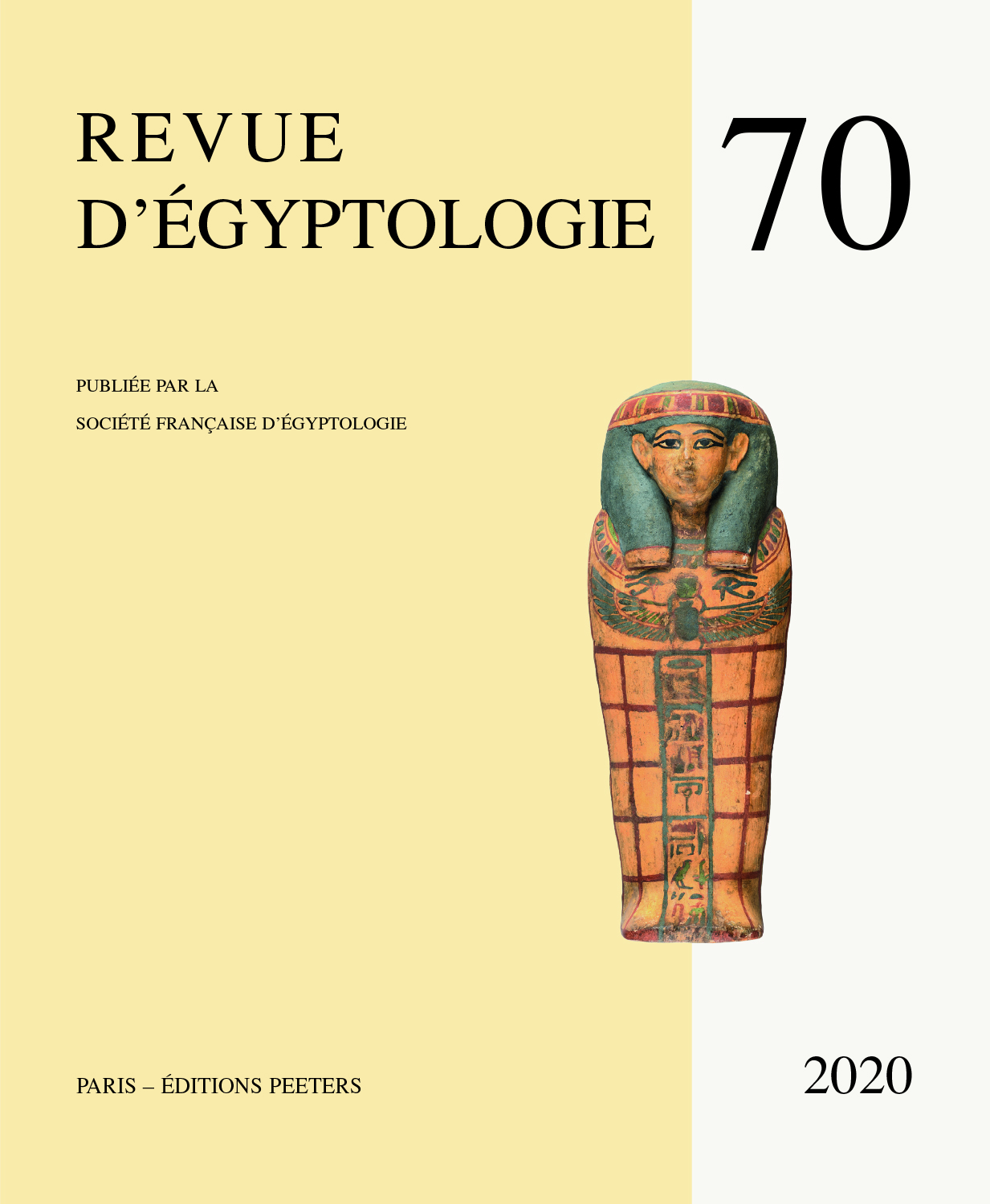 Document Details :

Title: L'Amon de Pnoubs
Author(s): VALBELLE, Dominique
Journal: Revue d'Égyptologie
Volume: 54 Date: 2003
Pages: 191-217
DOI: 10.2143/RE.54.0.504283

Abstract :
Les temples de la ville égyptienne de Doukki Gel (Pnoubs), à 1 km au nord de la métropole nubienne de Kerma, ont fourni récemment une riche documentation sur l'Amon local. Elle démontre notamment que l'épithète divine existe déjà dans la première moitié de la XVIIIe dynastie et qu'on doit la comprendre comme jmn p3 nbs «Amon du jujubier» jusqu'à l'époque méroïtique où le dieu se nomme Amenbse , malgré l'existence de graphies utilisant le signe de la maison, des stèles de Psammétique II à celle de Nastasen. Lorsque Amon est associé à Rê, l'épithète devient: nb p3-nbs «maître de Pnoubs» ou ḥry-jb p3-nbs «résidant à Pnoubs».


---

The temples of the Egyptian town of Dokki Gel (Pnubs), 1 km north of the Nubian metropolis of Kerma have recently provided a rich documentation on the local Amun. In particular it shows that the god's epithet is already attested in the first half of the XVIIIth dynasty and that it must be understood as jmn p3-nbs «Amun of the jujube» (instead of jmn pr-nbs «Amun of the house of the jujube») until the meroitic period, when the name of the god is written in one word, Amenbse, despite the writings using the sign of the house, from the stelae of Psammetik II till that of Nastasen. When Amun is associated with Re, the epithet is: nb p3-nbs «lord of Pnubs» or ḥry-jb p3-nbs «in the midst of Pnubs».


Download article