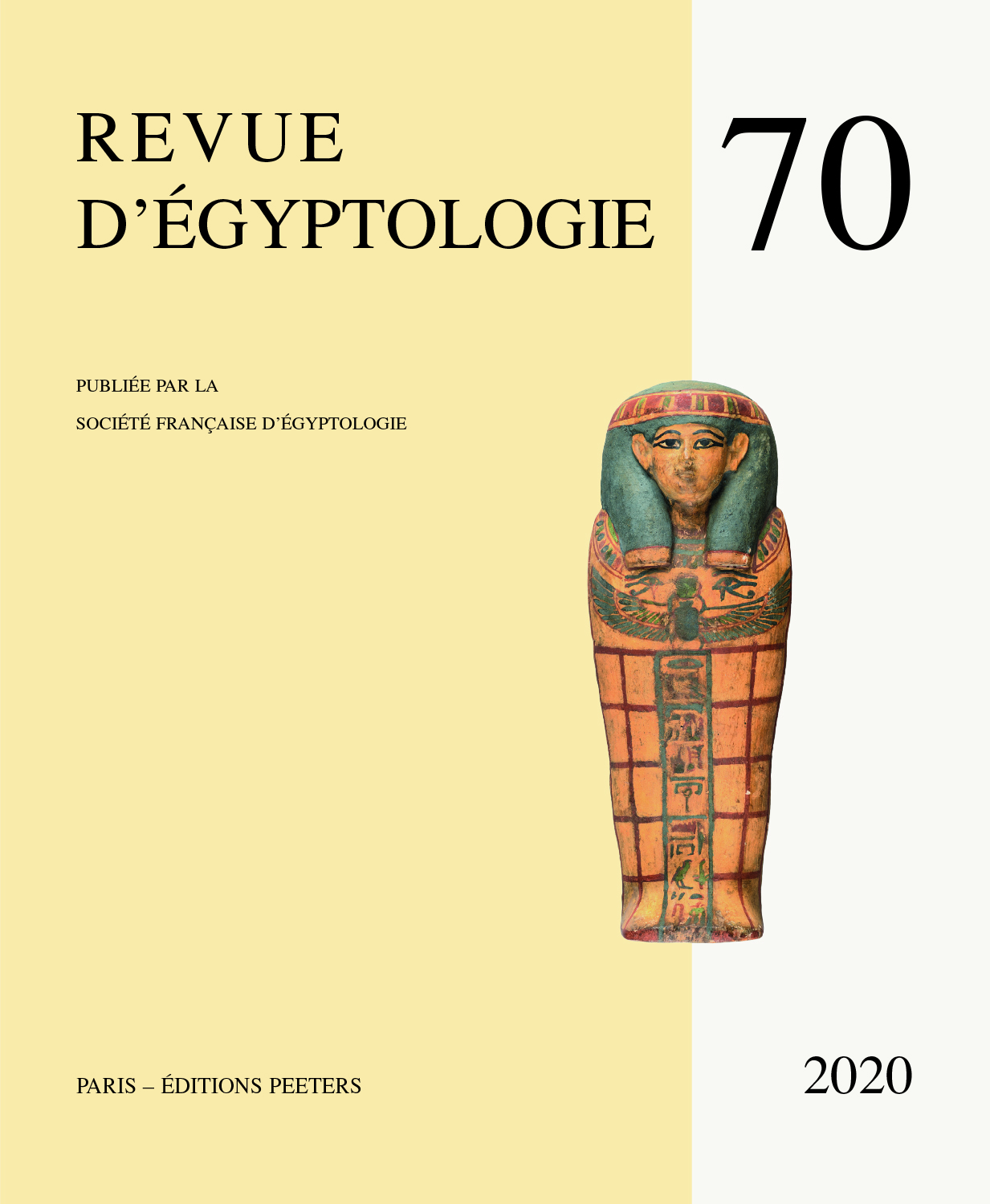 Document Details :

Title: Une 'Thouéris' rare et couronnée en 'faïence à pois'
Author(s): BULTÉ, Jeanne
Journal: Revue d'Égyptologie
Volume: 54 Date: 2003
Pages: 1-29
DOI: 10.2143/RE.54.0.504275

Abstract :
Sous une image composite, inquiétante et rassurante à la fois, issue de l'imaginaire égyptien, une «Thouéris» rare et couronnée, en «faïence à pois» s'impose dans la complexité de sa nature: redoutable par sa tête de pachyderme, apaisante par l'affirmation d'une maternité proche. La carrière prestigieuse de la «déesse enceinte» et le concept de «La Grande» multiforme et couronnée lui permirent d'acquérir, dans son ambivalence, une dimension universelle: en tant que mère des décans, Ipet-Nout s'éleva au-dessus des autres divinités tout en conservant des liens étroits avec les autres formes de «Thouéris» patronnes des mois et distributrices du destin. Statues et statuettes, amulettes et vases plastiques à l'effigie de la déesse témoignent de cette toute puissance en faveur d'une heureuse maternité, à la charnière des périodes libyenne et saïte.


---

With a composite appearance, at the same time both disquieting and reassuring, a rare and crowned Taweret in faïence with spotted decoration commands attention by the complexity of her nature. The product of an Egyptian imagery, Taweret appears frightening, with her hippopotamous head, but calming our fears with her protruding belly that mimicks pregnancy. The prestigious career of the "pregnant goddess" and the concept of a multiform and crowned "Great One" becomes accessible, owing to her ambivalent form and universal emphasis. As the mother of decans, Ipet-Nut was elevated over all the other deities, while maintening close connections with the other forms of Taweret, the patronness of months and dispenser of Destiny. Statues and statuettes, amulets and plastic vessels depicting the goddess demonstrate her great divine power in regard to a happy maternity at the turning points of the Libyan and Saïte periods.


Download article