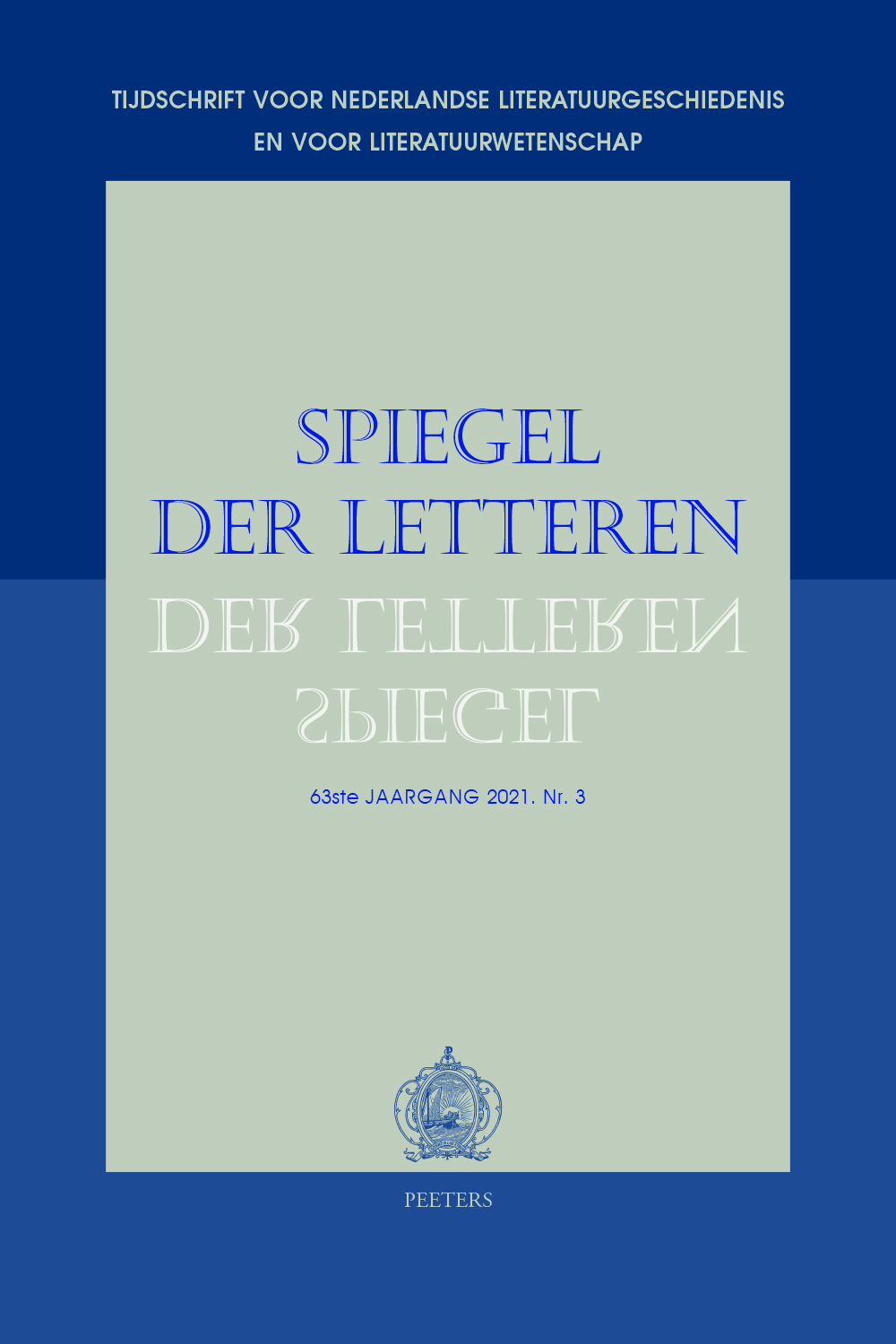 Document Details :

Title: De maker
Subtitle: Notities naar aanleiding van Wij zagen ons in een kleine groep mensen veranderen van Tonnus Oosterhoff
Author(s): VAN HEUSDEN, Barend
Journal: Spiegel der Letteren
Volume: 45 Issue: 4 Date: 2003
Pages: 361-377
DOI: 10.2143/SDL.45.4.504222

Abstract :
Taking a recent volume of poems by the Dutch author Tonnus Oosterhoff as his point of reference, the author argues that reading from a computer screen is seriously impaired by the attitude required by a screen. Instead of reading from a screen, one is supposed to look at it. He then discusses Walter Benjamin's two famous essays, on art in the age of its mechanical reproduction, and on the storyteller. The first essay stresses the influence of the medium on the experience of art, while the second is about the artistic form as the imaginative representation of a changing cultural reality. This second essay offers an interesting perspective on the discussion of the influence of digitization on literary culture. Two related developments in the media have determined our cultural outlook: that of the image and that of movement. Under the influence of digitization, the representation of movement in the realm of the abstract has become a reality – which is a development that quite remarkably fits with the general opinion in contemporary culture that reality is a construction and is, therefore, basically unstable. Thus the digital, hypertextual literary text mimetically mirrors a self-reflexive culture, very much aware of its constructed, semiotic character.


Download article