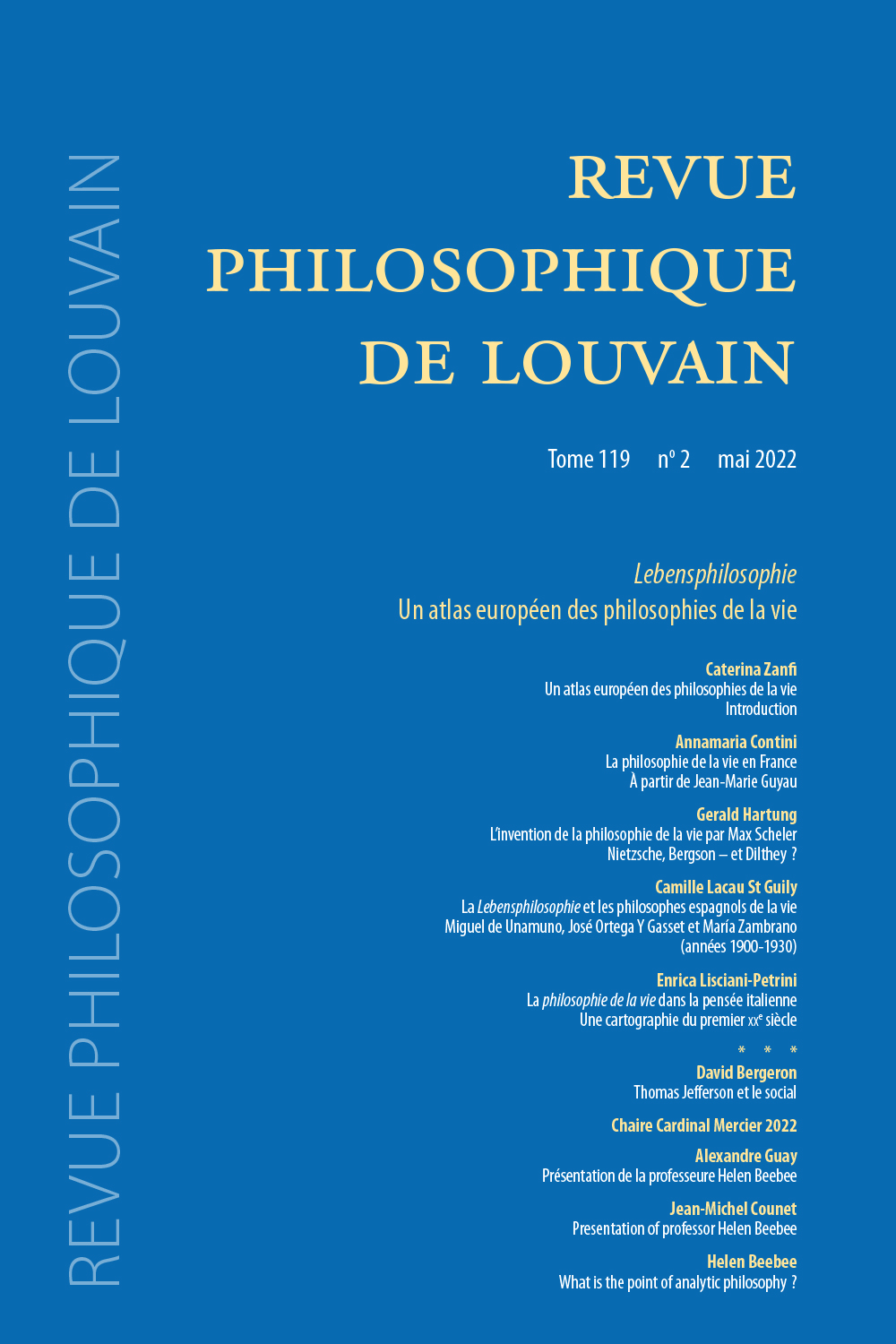 Document Details :

Title: Les sources heideggeriennes de la notion d'existence chez le dernier Foucault
Author(s): BEAULIEU, Alain
Journal: Revue Philosophique de Louvain
Volume: 101 Issue: 4 Date: Novembre 2003
Pages: 640-657
DOI: 10.2143/RPL.101.4.503572

Abstract :
Au cours de ses entretiens des années quatre-vingts, Foucault revient à maintes reprises sur l'importance de la phénoménologie dans le développement de sa pensée. L'A. examine l'une des dimensions de cette relation complexe et sinueuse à travers une étude de la réception de la notion heideggerienne d'existence par le dernier Foucault. La récente publication d'un cours de Foucault intitulé L'herméneutique du sujet apporte un nouvel éclairage sur la nature de l'héritage heideggerien. On y trouve présenté pour la première fois dans l'itinéraire de Foucault une reconstitution achevée de l'histoire de la pensée, similaire à la construction heideggerienne. C'est à travers cette histoire que l'A. approche la notion foucaldienne d'existence selon ses modalités esthétique et éthique.

In the course of his discussions in the eighties, Foucault returns many times to the importance of phenomenology in the development of his thought. The A. examines one of the dimensions of this complex and winding relationship by studying the reception of Heidegger's notion of existence by Foucault at the end of his career. The recent publication of a lecture by Foucault entitled Hermeneutics of the subject throws new light on the nature of his Heideggerian heritage. We find in it presented for the first time in Foucault's itinerary a complete reconstitution of the history of thought, similar to Heidegger's construction. It is through this history that the A. approaches Foucault's notion of existence according to its aesthetic and ethical modalities. (Transl. by J. Dudley).



Download article