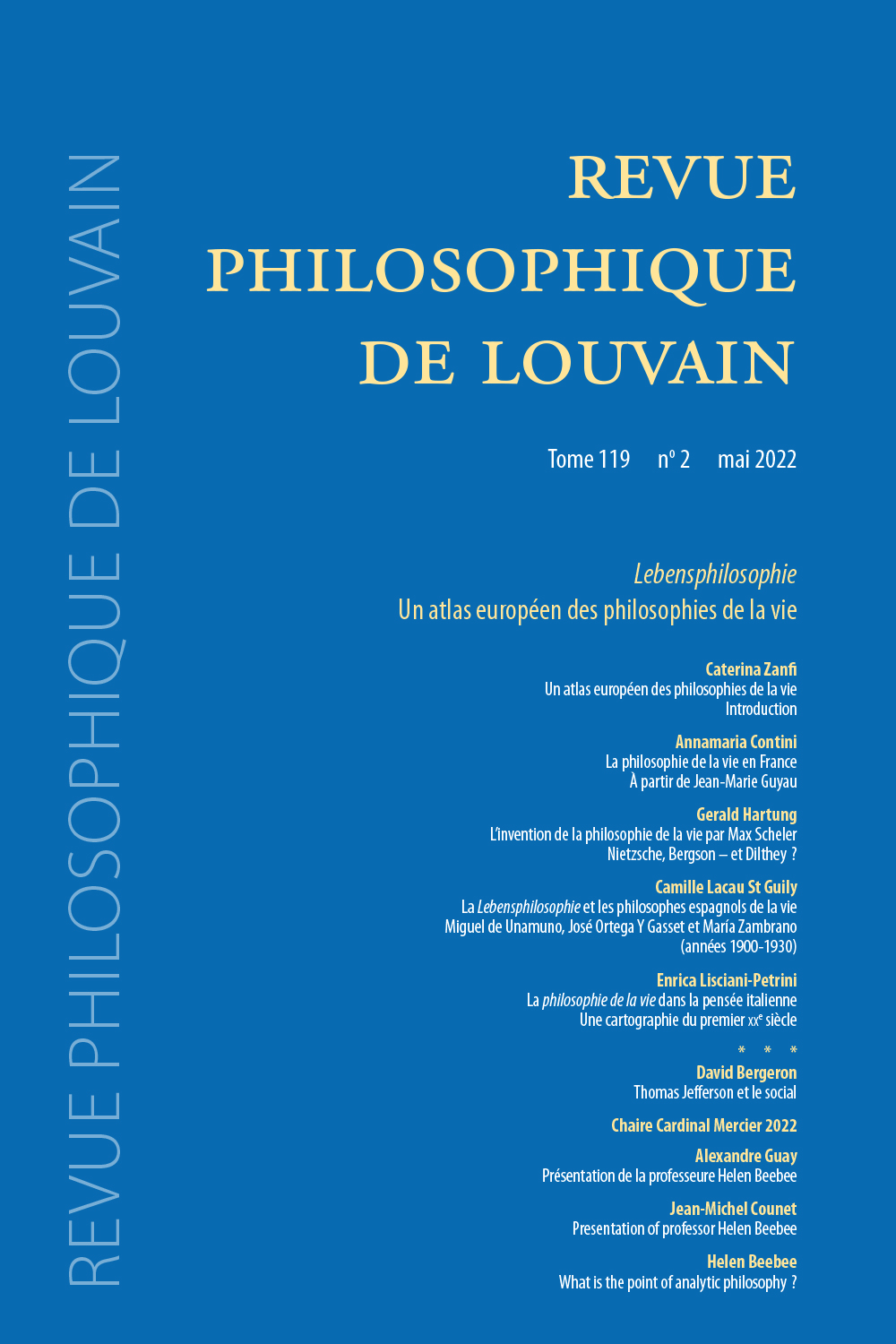 Document Details :

Title: La condition historique du sens selon Éric Weil
Author(s): GUIBAL, Francis
Journal: Revue Philosophique de Louvain
Volume: 101 Issue: 4 Date: Novembre 2003
Pages: 610-639
DOI: 10.2143/RPL.101.4.503571

Abstract :
Est-il possible, après Hegel, de rouvrir la question de l'histoire et du sens sans tomber dans les pièges opposés de la souveraineté spéculative et de la démission positiviste? Partant décidément de la condition historique et de sa finitude mortelle, E. Weil cherche à s'y orienter en recueillant de manière originale l'héritage pour aujourd'hui de la raison théorique (grecque) et la foi pratique (judéo-chrétienne). En sa contingence et sa fragilité reconnues, l'histoire s'avère alors remise à la responsabilité éthico-politique de nos libertés capables de raison. Et il revient au courage philosophique d'apprendre à y discerner, à hauteur d'humanité vivante, le travail paradoxal de la forme nue du sens et de ses potentialités libératrices.

Is it possible, after Hegel, to reopen the question of history and of meaning without falling into the opposing traps of speculative sovereignty and of positivist resignation? Setting out decidedly from our historical condition and its mortal finitude, E. Weil seeks to orientate himself by taking up in an original way the heritage for today of theoretical reason (Greek) and of practical Faith (Judaeo-Christian). In its recognised contingency and fragility, history then shows itself committed to the ethico-political responsibility of our liberties capable of reason. And it is the task of philosophical courage to learn to discern in it, at the level of living humanity, the paradoxical work of the naked form of meaning and of its liberating potentialities. (Transl. by J. Dudley).



Download article