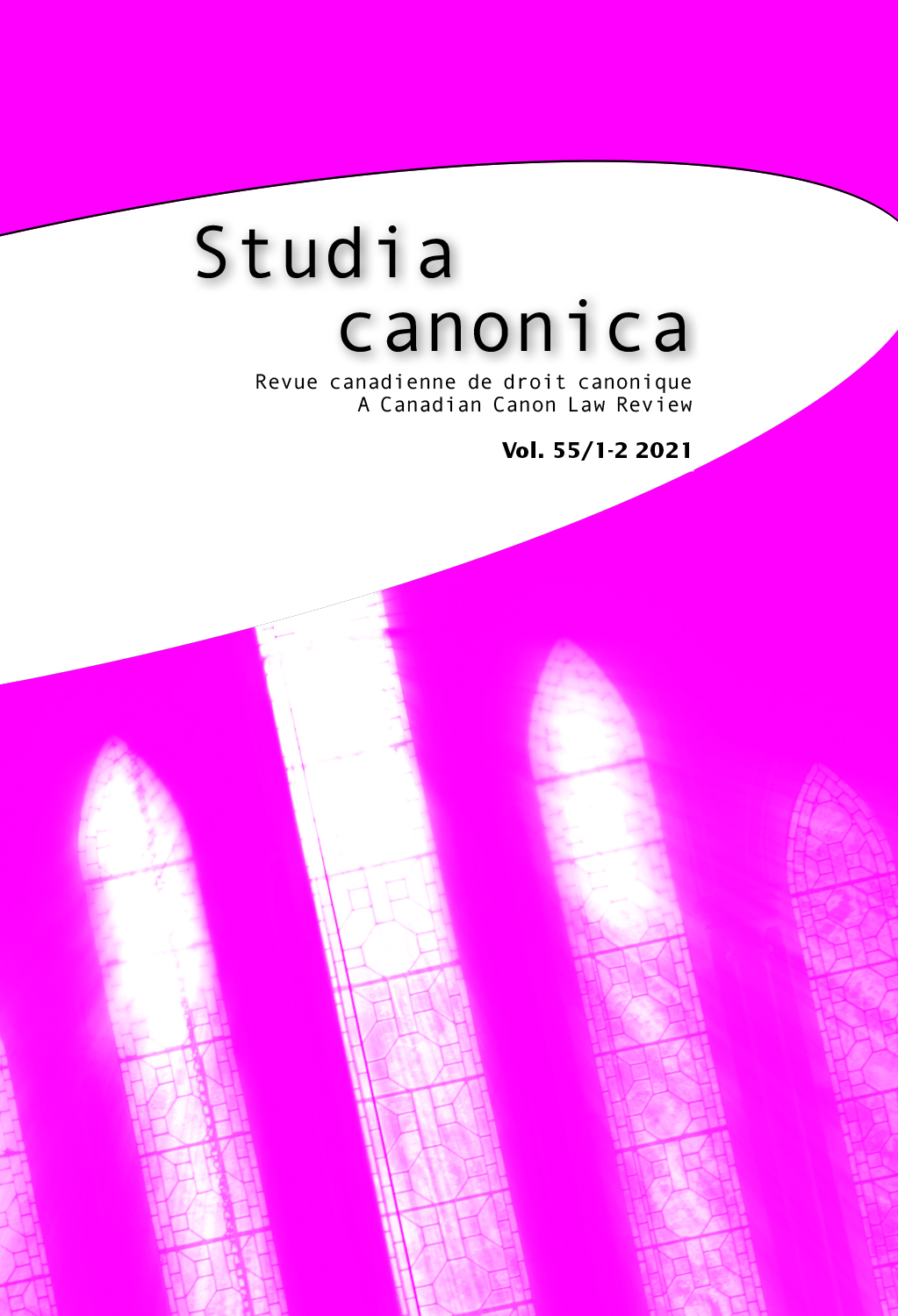 Document Details :

Title: Accountability in a Synodal Church: Theology and Structures Governing the Angelican Practice
Author(s): SEDGWICK, Peter
Journal: Studia Canonica
Volume: 56 Issue: 2 Date: 2022
Pages: 671-689
DOI: 10.2143/STC.56.2.3291553

Abstract :
The article discusses what might be learned from the Anglican practice of synodality, taking a chronological perspective from the Reformation and the writing of Anglican theologian Richard Hooker. It examines the Church of England and discusses the Enabling Act, 1919, which gave the Church of England much greater power on legislation, with laity included in the Church Assembly. The Church Assembly became the present-day Church of England General Synod in 1970. There is also an extensive discussion of synodality in the Episcopal Church in the United States of America. The article then discusses the 2018 report of the Anglican-Roman Catholic International Commission, Walking Together on the Way. Finally, the article attends to the issue of sexual abuse and the question of accountability in relation to synodality.


---

L'article examine ce que l'on peut apprendre de la pratique anglicane de la synodalité, en adoptant une perspective chronologique à partir de la Réforme et des écrits du théologien anglican Richard Hooker. Il examine l'Église d'Angleterre et traite de l'Enabling Act, 1919, qui a donné à l'Église d'Angleterre un pouvoir législatif beaucoup plus important, avec l'inclusion des laïcs dans l'Assemblée de l'Église. L'Assemblée de l'Église est devenue l'actuel Synode Général de l'Église d'Angleterre en 1970. L'article contient également une discussion approfondie sur la synodalité dans l'Église épiscopale des États-Unis d'Amérique. L'article aborde ensuite le rapport de 2018 de la Commission Internationale Anglicane-Catholique Romaine, Marcher ensemble sur le chemin. Enfin, l'article aborde le sujet des abus sexuels et la question de la responsabilité en relation avec la synodalité.


Download article