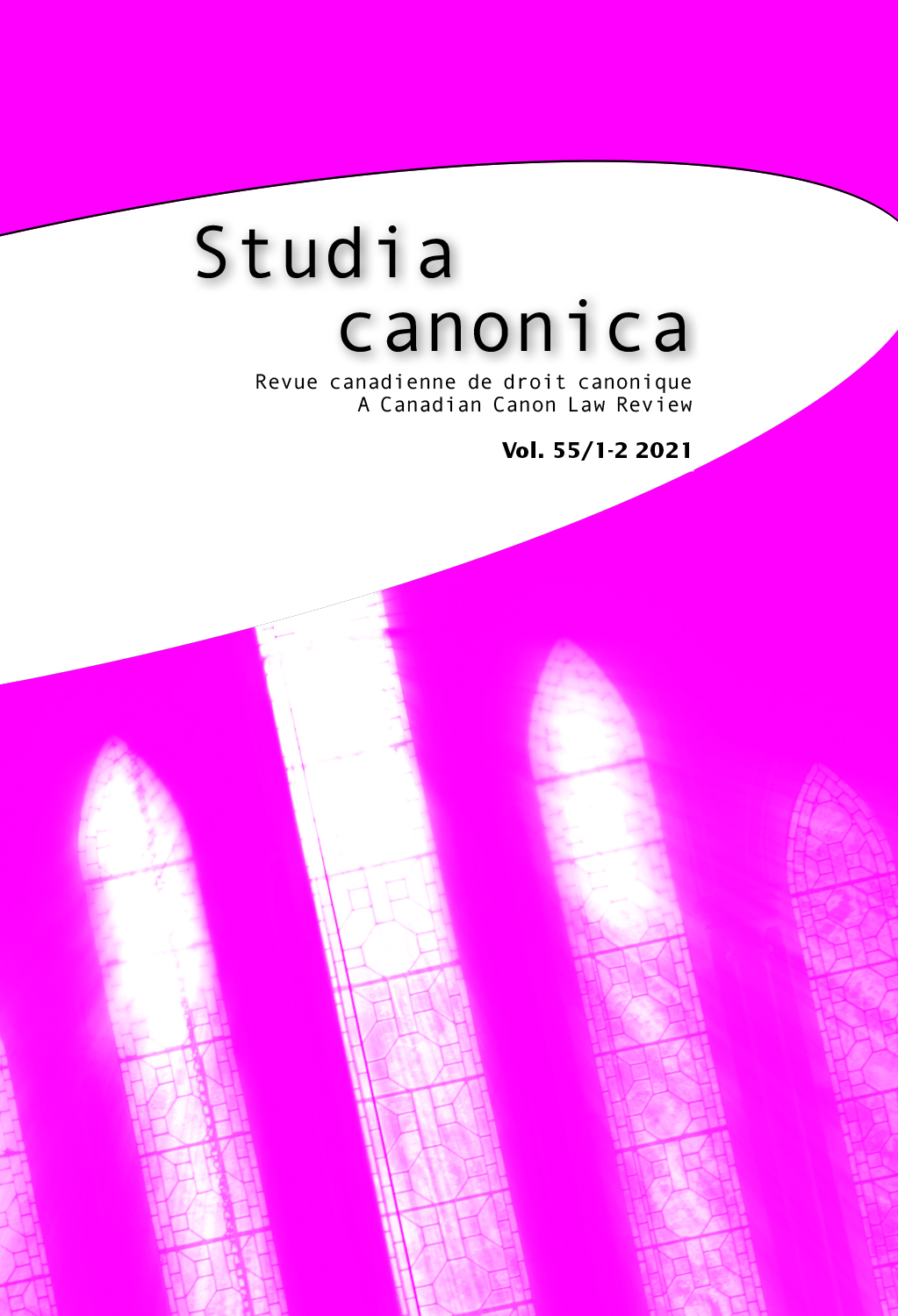 Document Details :

Title: A Distorted Interpretation of the Concept of Obedience and its Effects on Clericalism and Accountability
Author(s): TIRIMANNA, Vimal
Journal: Studia Canonica
Volume: 56 Issue: 2 Date: 2022
Pages: 529-546
DOI: 10.2143/STC.56.2.3291546

Abstract :
Although obedience is a cherished traditional Christian virtue, the distortion of its true meaning and value has reinforced a culture of clericalism in the Church that exempts those in authority from being held accountable. This article examines the roots of the Christian virtue of obedience, with specific reference to the religious vow of obedience. It then examines how a distortion of obedience over time has nourished a wider ecclesial culture of a lack of accountability on the part of those who command obedience legitimately. Even regarding the hierarchical magisterial teachings, what is demanded from the faithful is not a response of obedience, but either 'an assent of faith' or 'a religious submission of the intellect and will', depending on whether the teaching is definitive or non-definitive.


---

Bien que l'obéissance soit une vertu chrétienne traditionnelle appréciée, la déformation de sa vraie signification et de sa valeur réelle a renforcé une culture de cléricalisme dans l'Église qui exempte les personnes en autorité d'être tenues responsables. Cet article examine les racines de la vertu chrétienne de l'obéissance, avec une référence spécifique au vœu religieux d'obéissance. Il examine ensuite comment une déformation de l'obéissance au fil du temps a nourri une culture ecclésiale élargie du manque de responsabilité de la part de ceux qui commandent légitimement l'obéissance. Même en ce qui concerne les enseignements magistériels hiérarchiques, ce qui est demandé aux fidèles n'est pas une réponse d'obéissance, mais plutôt «un assentiment de foi», soit «une soumission religieuse de l'intelligence et de la volonté», selon que l'enseignement soit définitif ou non.


Download article