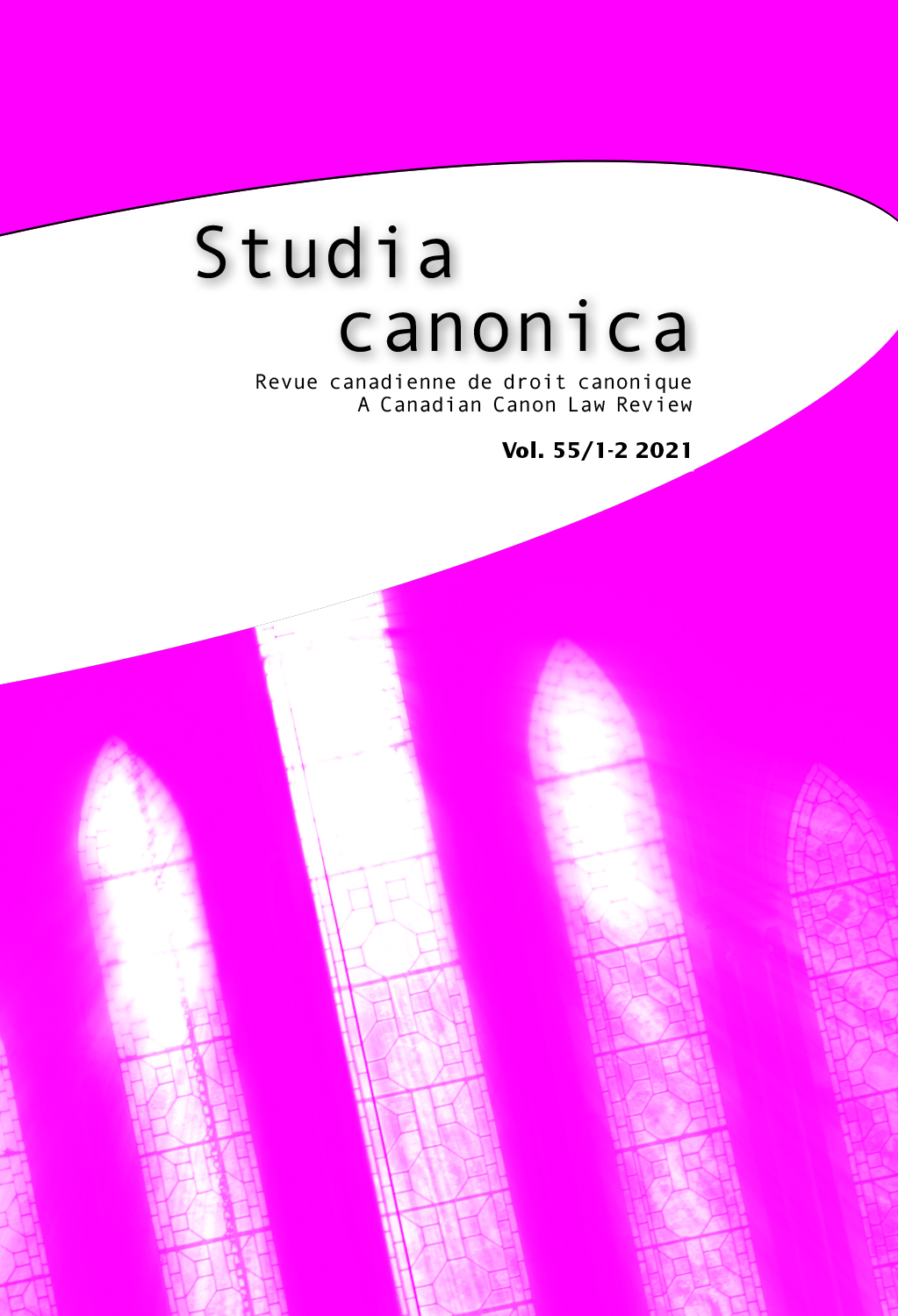 Document Details :

Title: Towards a Co-Responsible Accountable Bond of the Episcopal Exercise in Light of the sensus fidelium of the Whole People of God
Author(s): LUCIANI, Rafael
Journal: Studia Canonica
Volume: 56 Issue: 2 Date: 2022
Pages: 509-527
DOI: 10.2143/STC.56.2.3291545

Abstract :
The current reception of the Second Vatican Council recovers the hermeneutical primacy of Chapter II of Lumen gentium. In the model of the Church as People of God, all the Christifideles form an organic totality from which derive relationships of co-responsibility that link them together and reconfigure their identities through interactions of reciprocal necessity that mutually complete them, and not only complement them, according to what each one contributes suo modo et pro sua parte. The theology of the sensus fidei fidelium has a determining role. It cannot be reduced to the exercise of the intelligence of faith, for it is also a dynamic of permanent reconfiguration of the whole ecclesial life that links all ecclesial subjectivities with each other in a co-responsible way by means of communicative dynamics capable of manifesting the action of the Spirit. This article deals with this theme and its consequences for a responsible and accountable linking of the episcopal exercise within the People of God.


---

La réception actuelle du Concile Vatican II récupère la primauté herméneutique du chapitre II de Lumen gentium. Dans le modèle de l'Église comme peuple de Dieu, tous les Christifideles forment une totalité organique d'où découlent des relations de coresponsabilité qui les relient entre eux et reconfigurent leurs identités à travers des interactions de nécessité réciproque qui les complètent mutuellement, et n'en soient pas simplement le complément, selon ce que chacun apporte suo modo et pro sua parte. La théologie du sensus fidei fidelium a un rôle déterminant. Elle ne peut pas être réduite à l'exercice de l'intelligence de la foi, car elle est aussi une dynamique de reconfiguration permanente de toute la vie ecclésiale qui relie entre elles, de manière coresponsable, toutes les subjectivités ecclésiales au moyen de dynamiques de communication capables de manifester l'action de l'Esprit. Cet article traite de ce thème et de ses conséquences pour une articulation responsable et responsabilisante de l'exercice épiscopal au sein du Peuple de Dieu.


Download article