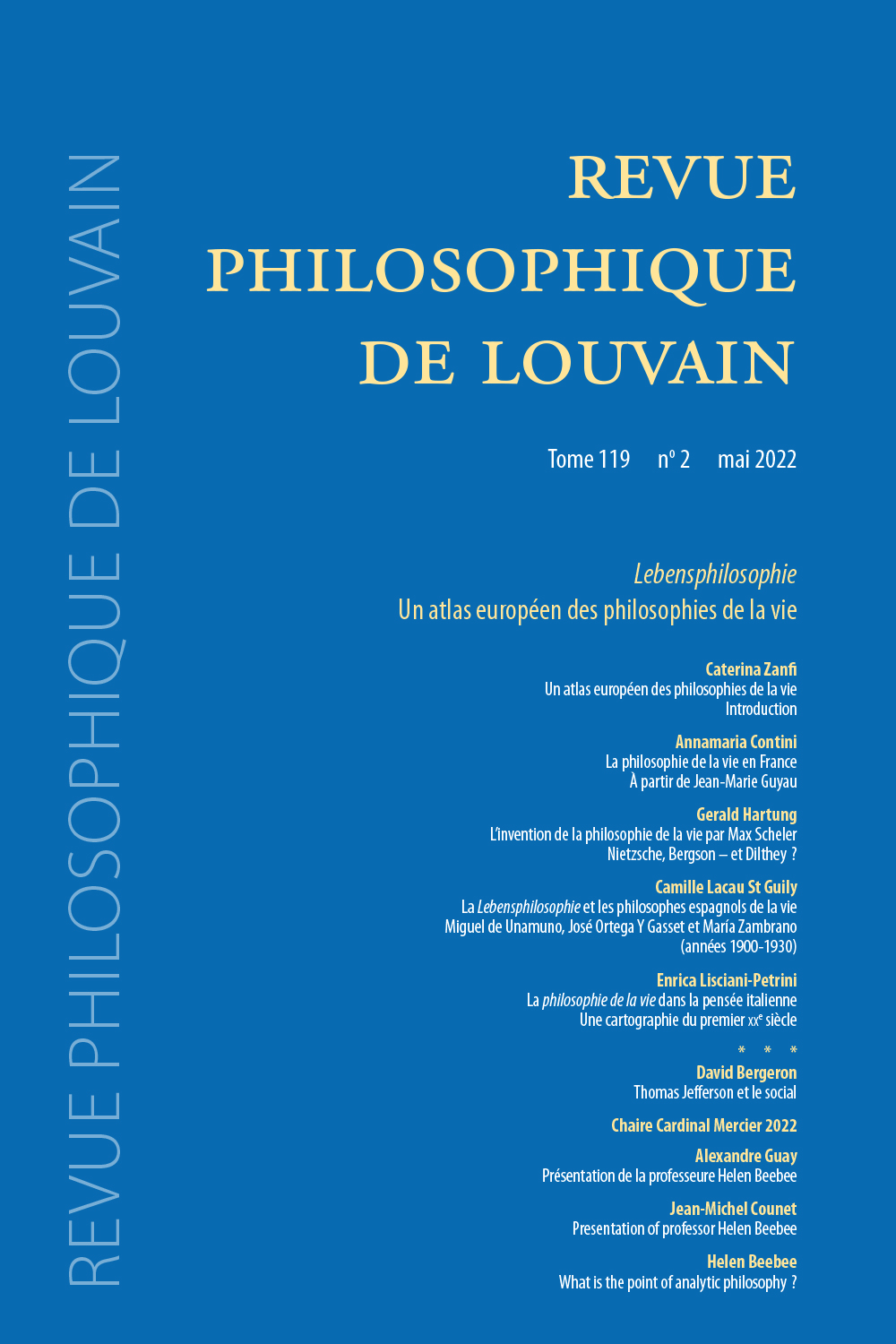 Document Details :

Title: Une disparition de l'auteur?
Subtitle: La création impersonnelle
Author(s): ROZZONI, Claudio
Journal: Revue Philosophique de Louvain
Volume: 119 Issue: 3 Date: août 2022
Pages: 415-434
DOI: 10.2143/RPL.119.3.3291101

Abstract :
La question sur la «disparition» ou la «mort» de l'auteur peut être abordée de manière bénéfique à partir des différentes polarisations qui semblent caractériser la création artistique, notamment les couples activité/passivité et individualité/universalité. Ces tensions traversent l'«histoire de la création», dans laquelle se pose toujours la question de la participation de l'auteur par rapport à une force extérieure qui peut, pour ainsi dire, le submerger et l'inspirer, mais qui ne le laisse jamais dans sa vide autonomie. Dans ce cadre, l'héritage et le défi que nous a laissés le siècle dernier sont précisément de penser la figure d'un auteur paradoxal, un «auteur impersonnel» pour qui la dynamique entre ces pôles ne peut se résoudre en privilégiant un côté au détriment de l'autre, mais plutôt selon une nouvelle voie qui pense en deçà de toute opposition dichotomique. Selon cette approche, l'auteur meurt bien, mais dans le sens le plus élevé, c'est-à-dire pour donner vie à un style impersonnel, une instance annonciatrice d'une perspective intersubjective.


---

The question of the «disappearance» or the «death» of the author can be approached advantageously from the polarisations that seem to characterise artistic creation, in particular the pairs activity/passivity and individuality/universality. These tensions span the «history of creation», in which the question always arises of the participation of the author in relation to an external force which can, as it were, submerge and inspire him, but never leaves him in his empty autonomy. In this context the legacy and the challenge which the last century left us are precisely those of thinking the appearance of a paradoxical author, an «impersonal author», for whom the dynamic between these poles cannot be resolved by favouring one side at the expense of the other, but rather according to a new way which thinks below all dichotomous opposition. According to this approach the author does die, but in the most elevated sense, i.e. to give life to an impersonal style, an instance foreshadowing an intersubjective perspective.


Download article