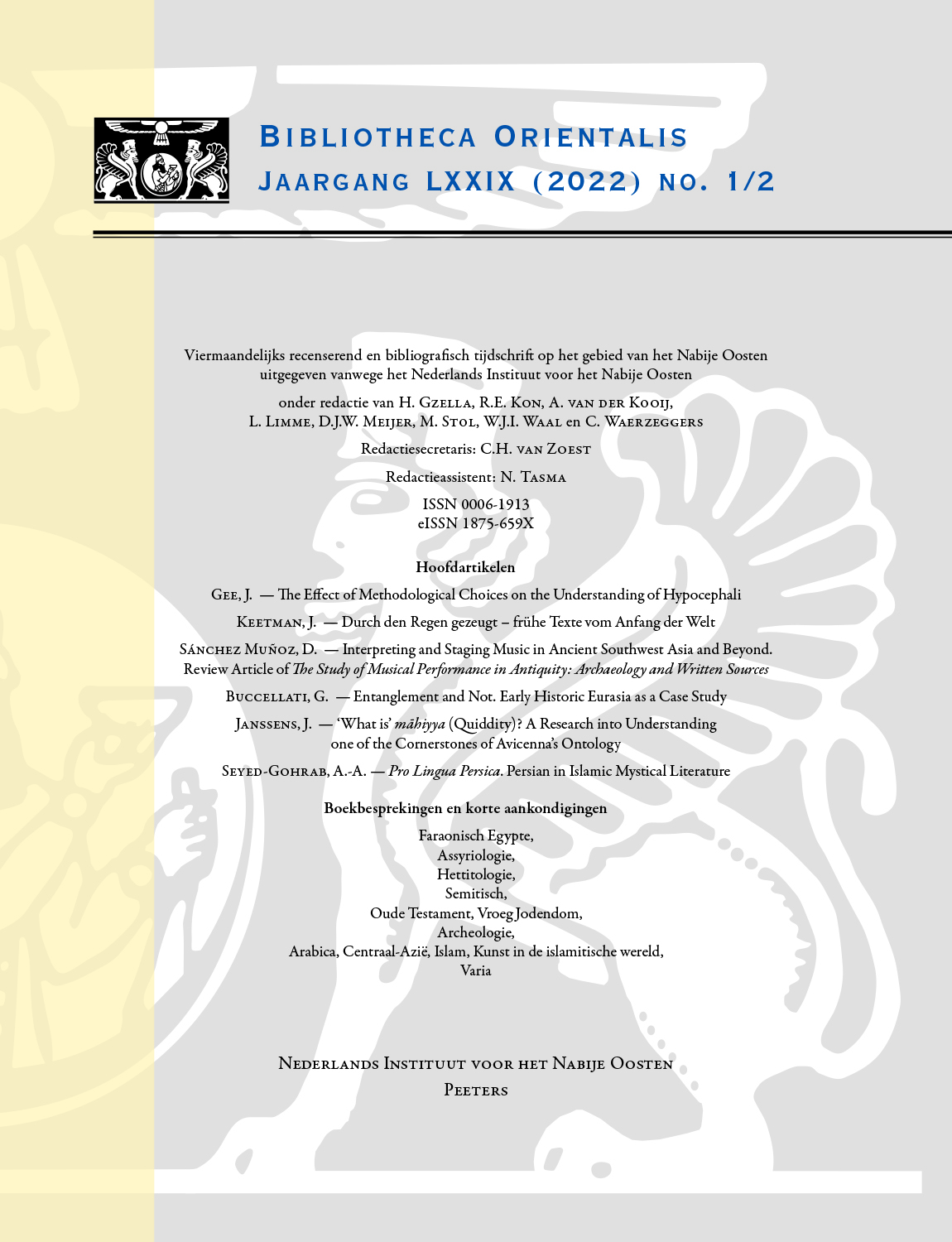 Document Details :

Title: Faraonisch Egypte
Author(s):
Journal: Bibliotheca Orientalis
Volume: 78 Issue: 5-6 Date: 2021
Pages: 645-670
DOI: 10.2143/BIOR.78.5.3290407

Abstract :
LANE, E.W. (edited by J. THOMPSON) - Description of Egypt. Notes and Views in Egypt and Nubia, 1825-28. The American University in Cairo Press, Cairo, 2020.

MOTTE, A., LESCUYER, N., SOJIC, N., CARLIG, N. (éd.) - Signes dans les textes. Continuités et ruptures des pratiques scribales en Égypte pharaonique, gréco-romaine et byzantine. Actes du colloque international (Liège, 2-4 juin 2016). (Papyrologica Leodiensia 9). Presses Universitaires de Liège, Liège, 2020.

CHANTRAIN, G. - Éléments de la terminologie du temps en égyptien ancien: une étude de sémantique lexicale en diachronie. (Lingua Aegyptia, Studia Monographica 21). Wigmaier Verlag, Hamburg, 2020.

JURMAN, C. - Memphis in der Dritten Zwischenzeit. Eine Studie zur (Selbst-)Repräsentation von Eliten in der 21. und 22. Dynastie. Widmaier Verlag, Hamburg, 2020.

ROETEN, L. - Chronological Developments in the Old Kingdom Tombs in the Necropoleis of Giza, Saqqara and Abusir. Toward an Economic Decline during the Early Dynastic Period and the Old Kingdom. (Archaeopress Egyptology 15). Archaeopress, Oxford, 2016.

DAVID, A. - Renewing Royal Imagery. Akhenaten and Family in the Amarna Tombs. (Harvard Egyptological Studies 11). Brill, Leiden, 2020.

Korte aankondiging:
SCHLÖGL, H., BUXTORF, R. - Kunst und Handwerk aus Ägyptens goldener Zeit. Verlag Otto Harrassowitz, Wiesbaden, 2018.


Download article