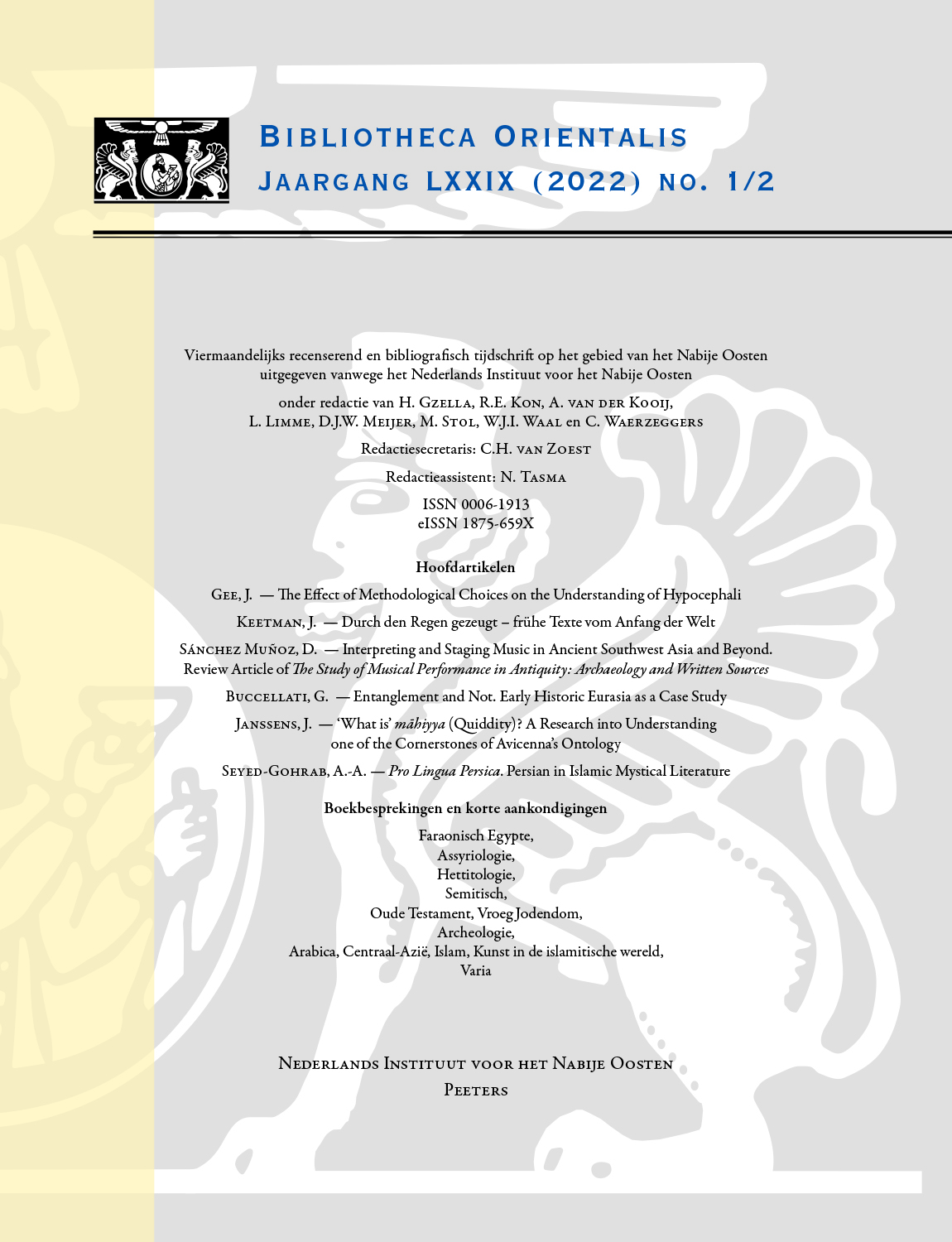 Document Details :

Title: The Greek Pentateuch and the Number of its Translators
Author(s): VAN DER LOUW, Theo A.W.
Journal: Bibliotheca Orientalis
Volume: 78 Issue: 5-6 Date: 2021
Pages: 634-644
DOI: 10.2143/BIOR.78.5.3290406

Abstract :
The question whether the books of Greek Pentateuch were translated by five individuals (or more, or less) has implications for textual criticism and various types of historical research. To make his case for multiple authorship, Hayeon Kim statistically charts the various renderings of Hebrew words and phrases throughout the Greek Pentateuch. Most books exhibit variation, but if one rendering appears in greater frequency, this points to the 'preferences' of an individual translator. Kim's discussion of Hebrew words and some syntactical constructions makes him conclude that the five books were done by five different translators, in succession. Issues undermining Kim's argument are (1) the assumption that renderings in disparate genres can be compared statistically, (2) the introduction of an alternative method in his treatment of the tabernacle accounts, incompatible with his main approach and (3) the problematic handling of literature. A comparison with J.A.L. Lee's treatment shows that that the consequences of the multiple authorship hypothesis for the actual translation practice need to be thought through more consistently. Adequate methodology is needed to determine if translators consulted books that were done earlier, and in what order they worked.


Download article