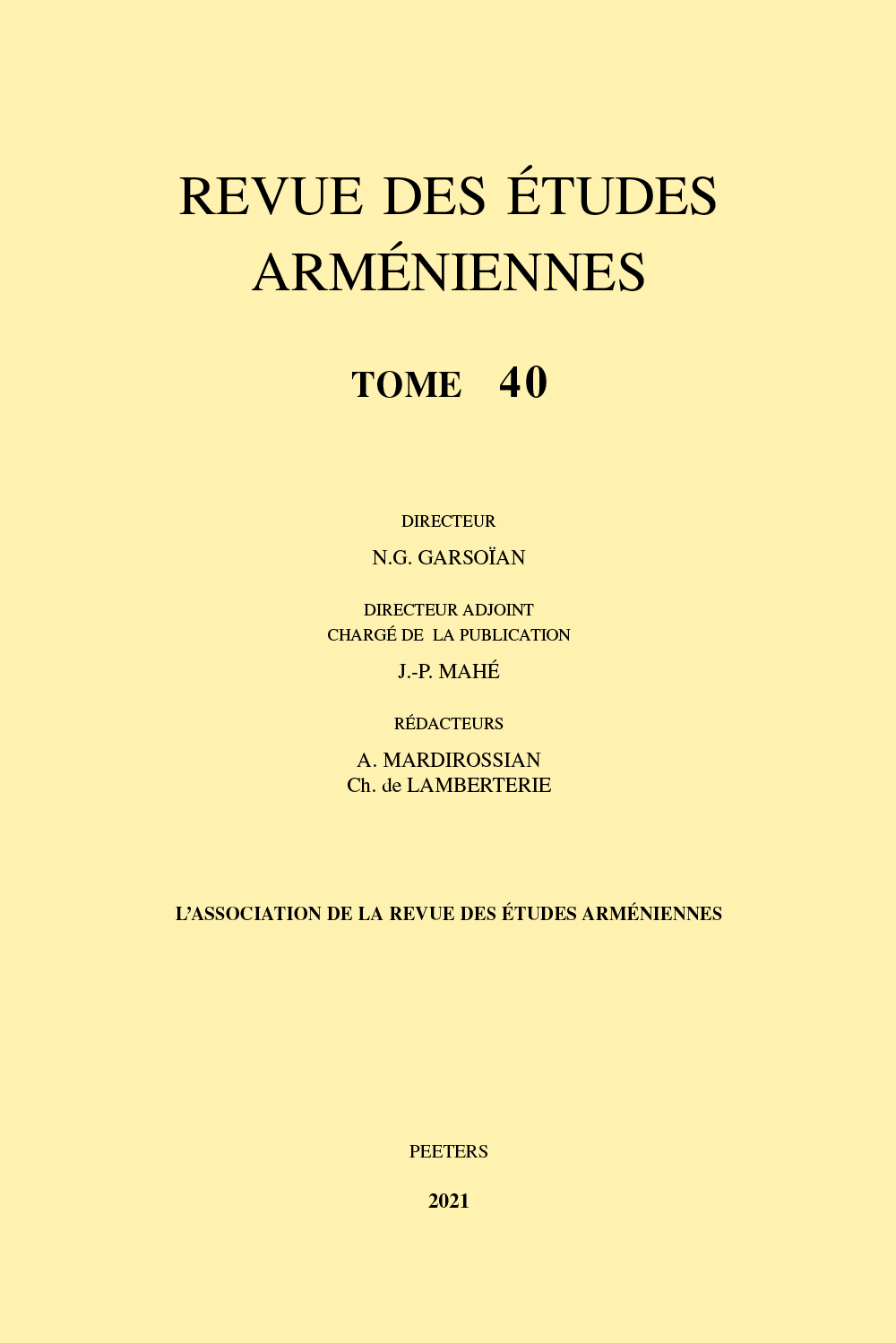 Document Details :

Title: Le dédoublement flexionnel linel et ełanel «devenir, être»
Author(s): MAHÉ, Jean-Pierre
Journal: Revue des Études Arméniennes
Volume: 40 Date: 2021
Pages: 331-335
DOI: 10.2143/REA.40.0.3290117

Abstract :
From the radical li-, attested in the archaic participle li-eal (Sinaitic palimpsest NSin 50), derive two classical forms, leal and ełeal. The latter form results from two distinct processes: one, morphological, consists in the addition of the augment, which is the rule before a monosyllabic form; the other, phonetic, is the passage of l to ł in implosive position before a consonant or sonant. Thus also appeared the aorist indicative ełē, probably derived from *li-ay > *ełyay > ełē by monophthonging the final triphthong. Thus linel was given a double inflection, and even a second infinitive ełanel.


Download article