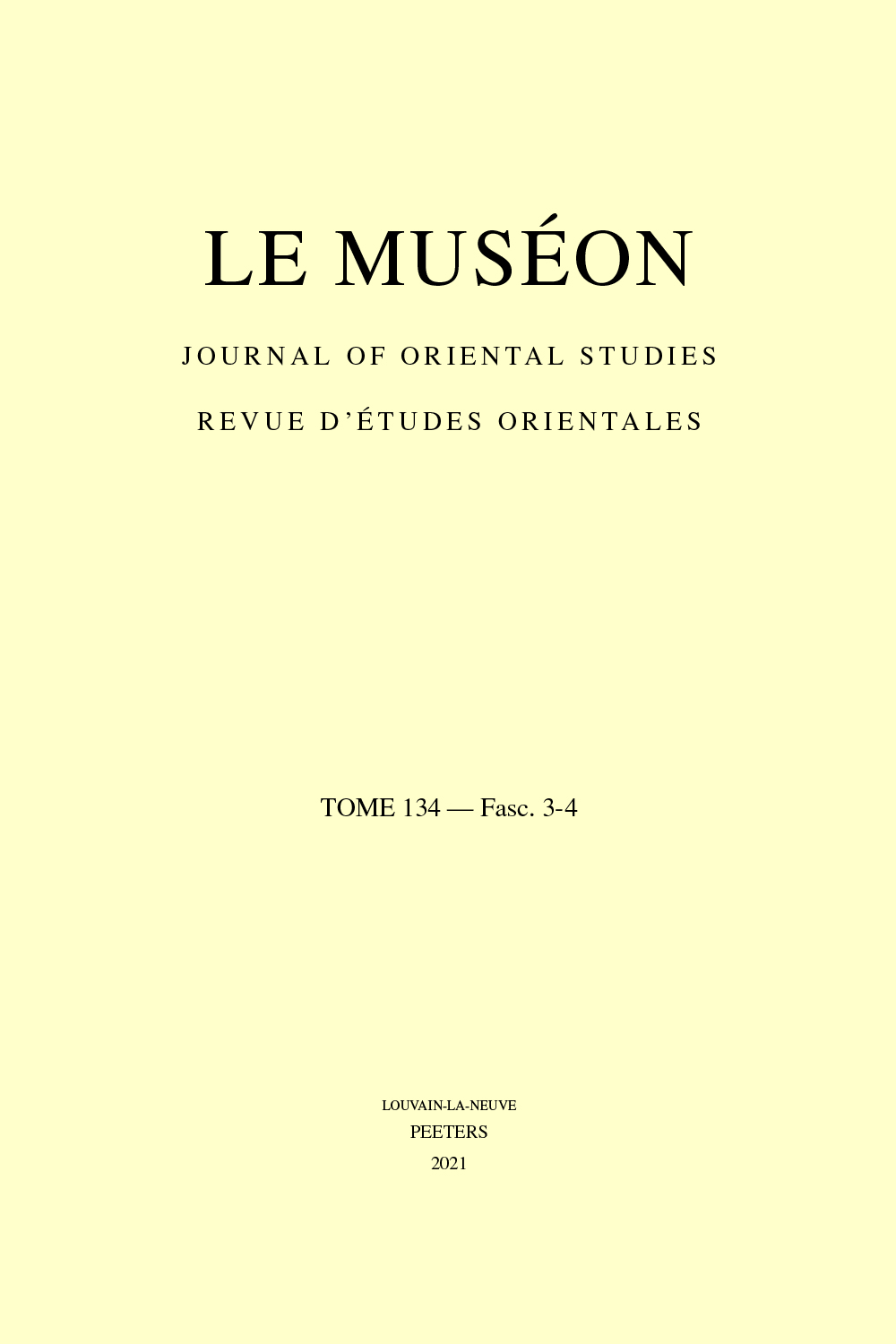 Document Details :

Title: Christian Apologetics with regards to Islam
Subtitle: A Demonstration of the Truth of the Gospel by Yaḥyā ibn 'Adī
Author(s): SARRIÓ CUCARELLA, Diego
Journal: Le Muséon
Volume: 134 Issue: 3-4 Date: 2021
Pages: 373-388
DOI: 10.2143/MUS.134.3.3290051

Abstract :
This article provides an introduction, critical edition, and English translation of a summary by the Coptic author Abū al-Barakāt Ibn Kabar (d. 1324) of a short work entitled Maqāla fī iṯbāt ṣidq al-inǧīl 'alā ṭarīq al-qiyās bi-l-burhān wa-l-dalīl, 'Treatise on the Establishment of the Truth of the Gospel by Way of Syllogism through Demonstrative Proof and Evidence', by the prominent tenth-century Syrian Orthodox writer Yaḥyā ibn 'Adī (d. 974). This treatise belongs to the genre that Mark Swanson has aptly called the 'True Religion Apology', built on the idea that the truth of a religion can be ascertained by looking at the motives people have for adhering to it at the moment of its initial preaching. In this work, Yaḥyā ibn 'Adī seeks to establish two points: (1) the truth of what the Gospel contains (primarily the affirmation that Christ is the Incarnate God) and (2) that the Christian religion was originally accepted only on the basis of the display of signs and miracles that accompanied the Apostles' preaching of the Gospel and not for any of the unworthy reasons why falsehood is sometimes accepted, such as to have an easier life, to rise in society or to enjoy a more accommodating morality.


Download article