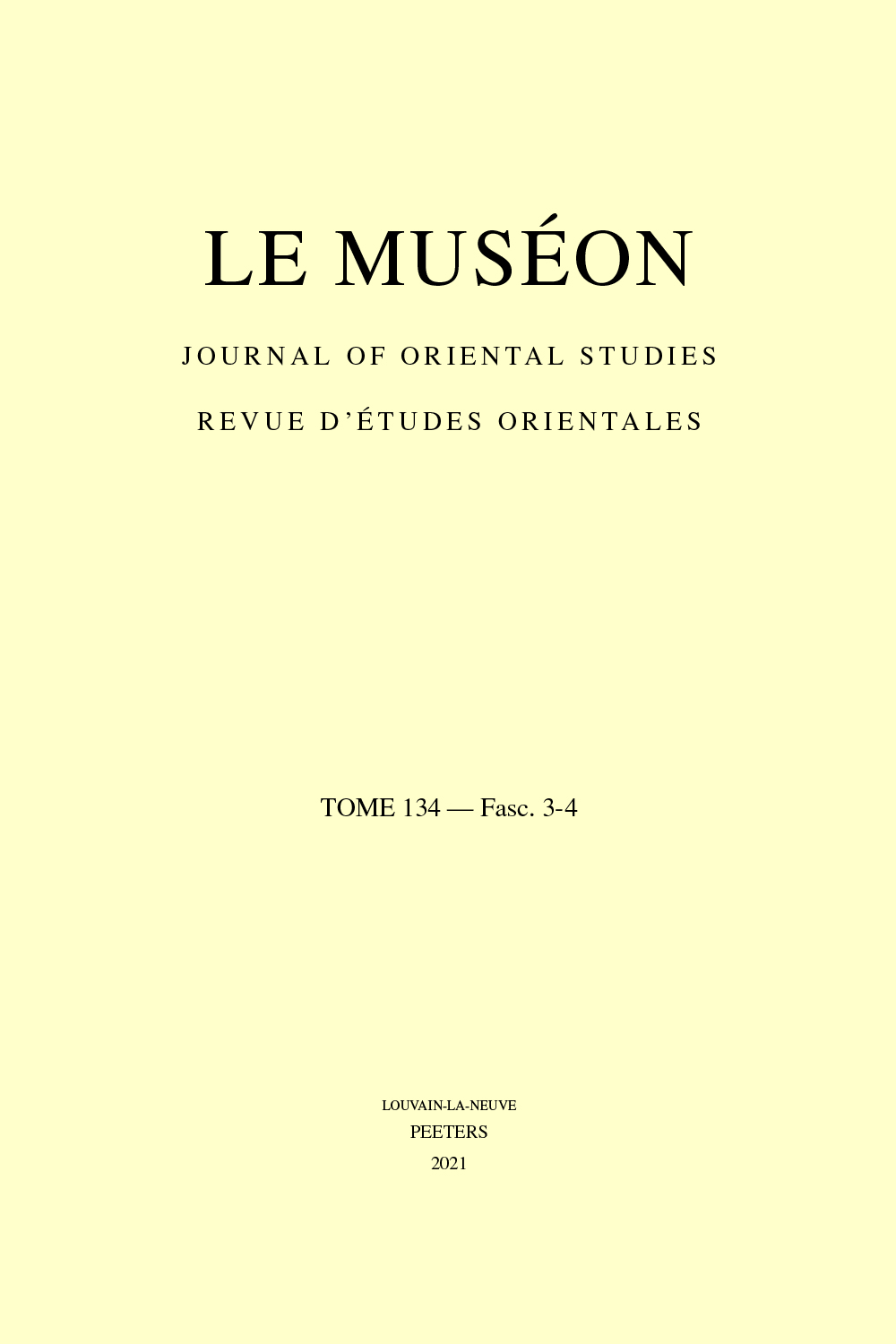 Document Details :

Title: Prophecies of the Pagans about Christ
Author(s): NICOSIA, Giorgia
Journal: Le Muséon
Volume: 134 Issue: 3-4 Date: 2021
Pages: 235-281
DOI: 10.2143/MUS.134.3.3290047

Abstract :
The present paper edits for the first time and translates the Syriac collection of prophecies of Greek sages named Prophecies of the pagans about Christ. The collection is transmitted in mss. Deir al-Surian DS 27 (9th-10th c.) and Jerusalem Saint Mark's Monastery MS 124 (9th-10th c.). It is further witnessed by Dionysius bar Ṣalībī's A Response to the Arabs (12th c.) and Bar 'Ebroyo's The Candelabra of the Sanctuary (13th c.). The paper argues that the collection was translated from a Greek collection of twelve prophecies. However, only eleven prophecies were originally translated from this source: a twelfth prophecy was added to the Syriac collection only later, restoring the original number. The Greek source cannot be identified using the present evidence. However, John Malalas' Chronicle and the Theosophy (especially its corpus ω) provide the closest Greek extant parallels. The Prophecies of the pagans about Christ must be distinguished from the so-called Prophecies of the pagan philosophers in abbreviated form, the other collection of prophecies of Greek sages which circulated in Syriac. The present paper shows in fact that Syriac literature knew only these two collections, and no third one as previously suggested.


Download article