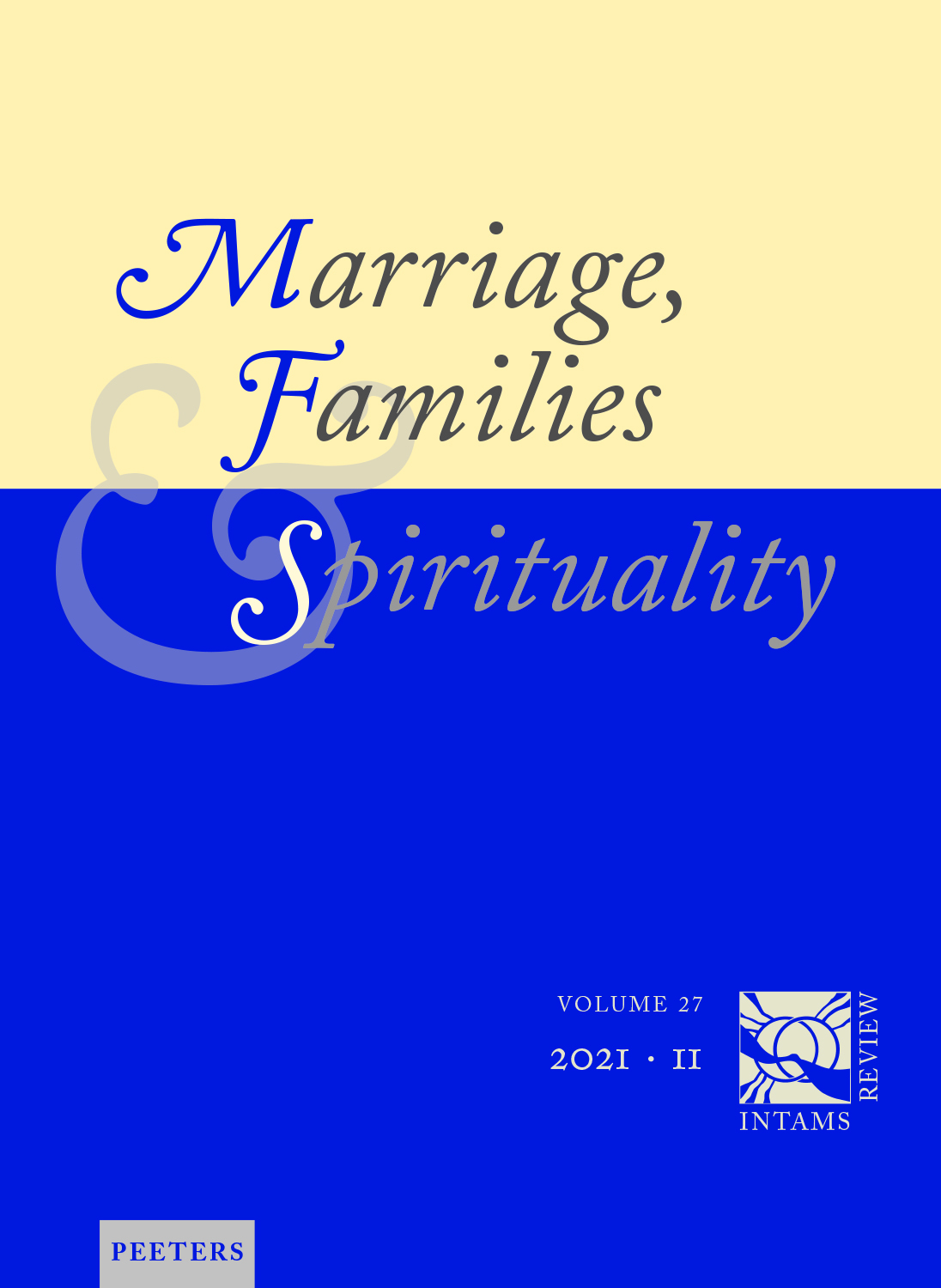 Document Details :

Title: The Causal Role of Love in Marital Consent
Subtitle: Assessing Loveless Arranged Marriages among the Baptized
Author(s): NGAONI, Thou
Journal: Marriage, Families & Spirituality
Volume: 27 Issue: 2 Date: 2021
Pages: 213-230
DOI: 10.2143/INT.27.2.3289975

Abstract :
The article explores the necessity of the presence of love in the marital consent of baptized persons. It does this in three parts. With the premise that modern marriage is largely conceptualised as the result of love between a man and a woman, the first part evaluates the concept of conjugal love in marriage as taught in the tradition. It shows that the Code of Canon Law of 1917 did not reflect the presence of love in marriage; instead, consent was essentially defined in terms of a permanent and exclusive right of the spouses to each other's bodies (ius in corpus) with procreation as its primary end. After this, the theology of marriage gradually moved from understanding marriage as a right over the other's body to a more personalistic view of marriage as an intimate partnership of life and love, culminating in Vatican II. The article's second part evaluates the juridic status of love in the Code of 1983 and in ecclesiastical jurisprudence. It underscores the difficulty of translating rich theological insights like love into canonical norms while proposing a shift in emphasis in the current jurisprudence to give the presence of love at the time of consent a juridical relevance. The third part analyses a loveless arranged marriage between baptized persons in the context of Indian culture as an example of marriage without the presence of love at the time of consent. It concludes that such complete exclusion of love in the spouses' consent to each other raises issues for the canonical validity of such marriages, showing how love is already implicit in the canonical determination. Making it explicit would clarify this.


Download article