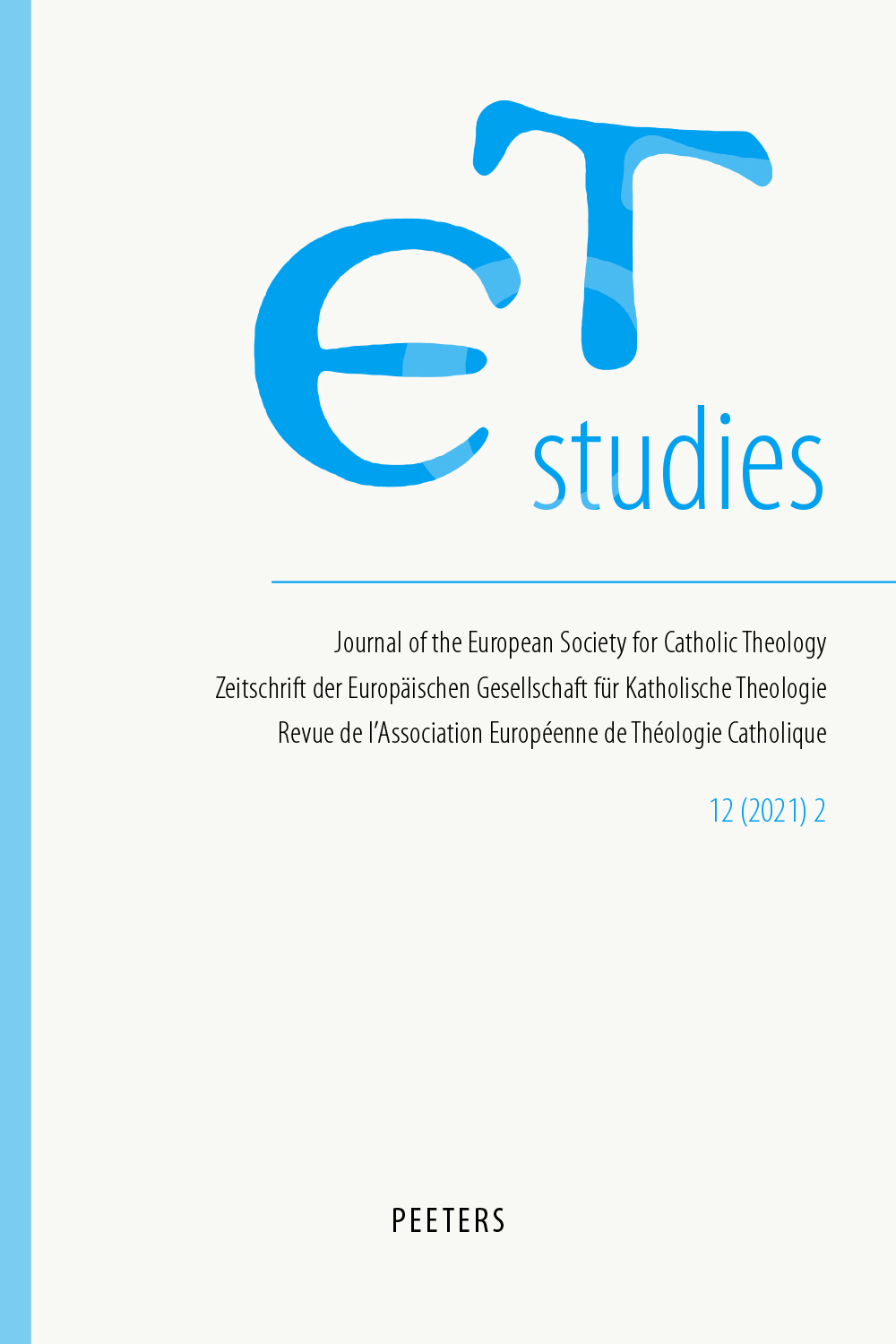 Document Details :

Title: To Keep on Remembering
Subtitle: On the Ambivalence of Memory Culture and Memory Learning in a Cosmopolitan Context
Author(s): BAERT-KNOLL, Valesca , DOMSEL, Maike Maria
Journal: ET-Studies
Volume: 12 Issue: 2 Date: 2021
Pages: 241-257
DOI: 10.2143/ETS.12.2.3289754

Abstract :
According to Gaudium et Spes 4, theology and education have the responsibility of interpreting the signs of the times and adjusting their own orientation consistently with them. The current situation is characterized by transformation processes that have a lasting impact on memory culture, forms of memory learning and Holocaust education. New demands are made on collective memory processes, which are interpreted universally and transnationally in the course of globalization. Within international Holocaust education, the concept of a cosmopolitan culture of remembrance is forming. This can be engaged in a constructive dialogue with the paradigm of Metz theology of compassion and Holy Saturday. It also shows the lasting ambivalence between the hope of redemption and the memory of suffering. Since memory culture represents a genuinely ambivalent quantity, the insights from theology can be transferred constructively to it. Accordingly, the connectivity and future viability of an ambivalence-sensitive, religious cosmopolitan culture of memory, based on compassion and sensitivity to suffering, will be demonstrated.


---

Selon Gaudium et Spes 4, la théologie et l'éducation ont la responsabilité d'interpréter les signes des temps et de toujours y ajuster leur orientation propre. La situation actuelle est caractérisée par des processus de transformation qui ont un impact durable sur la culture de la mémoire, les formes d'apprentissage de la mémoire et sur l'enseignement de l'Holocauste. De nouvelles exigences sont posées aux processus de mémoire, interprétés de manière universelle et transnationale dans le cadre de la mondialisation. Au sein de l'enseignement international de l'Holocauste, le concept d'une culture cosmopolite du souvenir se forme et peut être engagé dans un dialogue constructif avec le paradigme de la théologie de la compassion et du Samedi Saint de Metz. Il montre également l'ambivalence durable entre l'espoir de rédemption et la mémoire de la souffrance. La culture de la mémoire représentant une quantité réellement ambivalente, les idées de la théologie peuvent lui être transférées de manière constructive. Seront démontrées, en conséquence, la connectivité et la viabilité future d'une culture religieuse cosmopolite de la mémoire, sensible à l'ambivalence, fondée sur la compassion et la sensibilité à la souffrance.


---

Gemäß Gaudium et Spes 4 haben Theologie und Bildung die Verantwortung, die Zeichen der Zeit zu deuten und die eigene Ausrichtung konsequent daran zu orientieren. Die gegenwärtige Situation ist geprägt von Transformationsprozessen, die sich nachhaltig auf Erinnerungskultur, Formen des Erinnerungslernens und Holocaust Education auswirken. Es werden neue Anforderungen an kollektive Erinnerungsprozesse gestellt, die im Zuge der Globalisierung universal und transnational interpretiert werden. Innerhalb der internationalen Holocaust Education formiert sich das Konzept einer kosmopolitischen Erinnerungskultur. Diese kann in einen produktiven Dialog mit dem Paradigma der Theologie der Compassion und Karsamstagstheologie nach Metz gebracht werden und die bleibende Ambivalenz zwischen Erlösungshoffnung und der Erinnerung an das Leid aufzeigen. Da auch Erinnerungskultur eine genuin ambivalente Größe darstellt, können die Erkenntnisse der Theologie konstruktiv auf sie übertragen werden. Dementsprechend wird die Anschluss- und Zukunftsfähigkeit einer ambivalenzsensiblen, religiös-kosmopolitischen Erinnerungskultur aufgezeigt, die auf Compassion und Sensibilität für das Leid beruht.


Download article