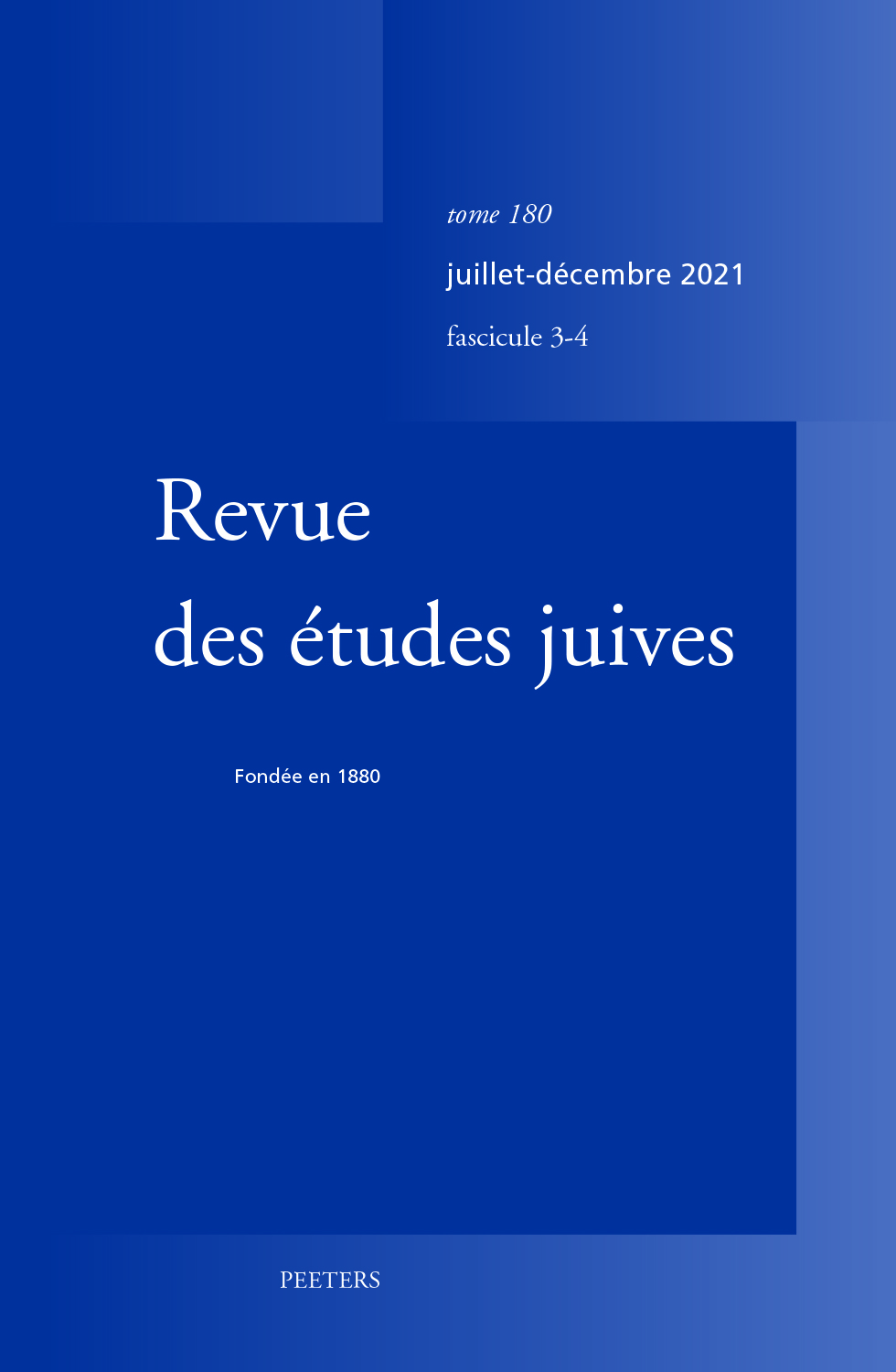 Document Details :

Title: Exil et rédemption de la langue chez Rabbi Nahman de Bratslav
Author(s): BAUMGARTEN, Jean
Journal: Revue des Études Juives
Volume: 180 Issue: 1-2 Date: 2021
Pages: 123-148
DOI: 10.2143/REJ.180.1.3289439

Abstract :
Nahman de Bratslav a développé, notamment dans les Liqquṭei Moharan, une conception originale de la langue, qui plonge, certes, ses racines dans la mystique et la kabbale juives. Il insiste sur le rôle du récit dans l'éveil spirituel des adeptes: par exemple, les Sippurei ma'asiot, des légendes à la structure éclatée, sont fondées sur la tension entre la brisure, «l'exil de la parole» et le désir de réunification, d'une «réparation de la langue». Son écriture répercute les tourments de sa vie intérieure, marquée par une lutte exténuante entre la destruction, la violence et la réparation. Cette écriture chaotique est un véritable miroir de son âme déchirée. Nous illustrons sa conception de la langue en analysant deux contes: Les sept mendiants et Le conte de la princesse disparue. Les forces du mal, des désirs impurs, manifestent leur emprise sur le récit et viennent perturber sa structure et sa progression. Ce déséquilibre nécessite une repentance du discours (tiqqun u-tešuvat ha-dibbur).


---

Nahman of Bratslav developed, especially in the Liqquṭei Moharan, an original conception of language, rooted in Jewish mysticism and Kabbalah. He insists on the role of reading and listening stories in the spiritual awakening of the followers: for example the Hasidic tales, the Sippurei ma'asiot, have a broken structure, grounded on the tension between fragmentation, 'the exile of speech and words', and the desire for reunification, of a 'repair of the language'. His writing reflects the torments of his inner life, marked by an exhausting struggle between destruction, violence and reparation. Hence a chaotic mode of writing which is a mirror of his tormented soul. We illustrate Nahman's conception of language by analyzing two tales: The Seven Beggars and The Tale of the Vanished Princess. The forces of evil, the impure desires manifest their power on the story and disrupt its structure and progression. This instability requires a repentance of speech (tiqqun u-tešuvat ha-dibbur).


Download article