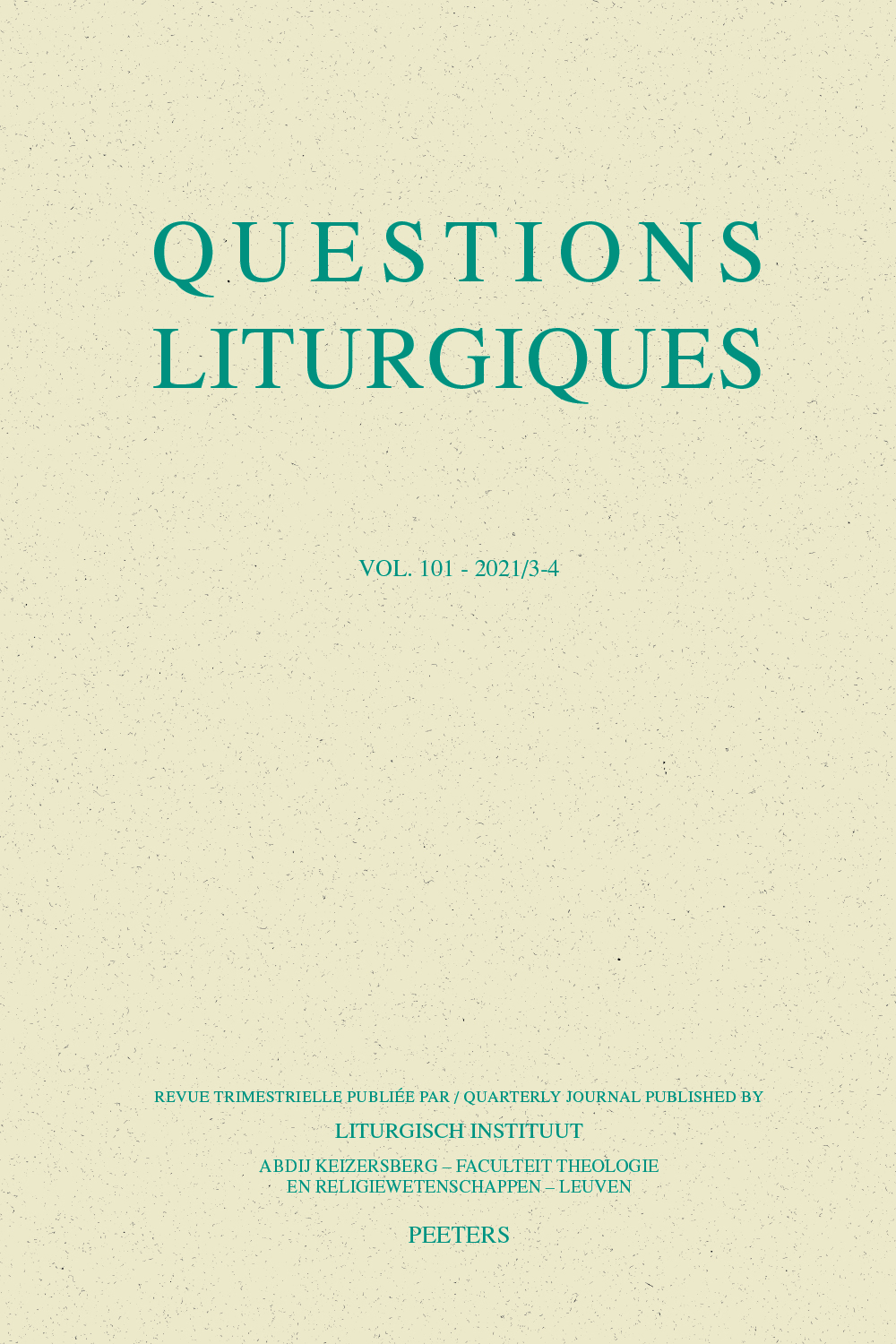 Document Details :

Title: Le caractère performatif de la Parole de Dieu
Subtitle: Validation d'une proposition de Benoît XVI
Author(s): CARDITA, Ângelo
Journal: Questions Liturgiques/Studies in Liturgy
Volume: 101 Issue: 1-2 Date: 2021
Pages: 94-116
DOI: 10.2143/QL.101.1.3289407

Abstract :
Cette étude se penche sur la dimension performative de la Parole de Dieu dans la liturgie. À la suite de l'exhortation apostolique post-synodale Verbum Domini de Benoît XVI (2010), laquelle s'ouvre explicitement à l'appropriation théologique de la théorie de la performativité, cet article se propose de vérifier et de valider l'application liturgique de l'approche performative d'inspiration austinienne. Dans un premier moment, on se concentre sur les aspects de l'exhortation apostolique qui peuvent être lus en lien avec la théorie de la performativité. Dans un second moment, on revient sur la proposition de John L. Austin, tout en examinant spécialement les conditions des performatifs, ainsi que la «force illocutoire» qui les caractérise, dans le contexte liturgique.


---

This study examines the performative dimension of the Word of God in the liturgy. Following the post-synodal apostolic exhortation Verbum Domini of Benedict XVI (2010), which opens explicitly to the theological appropriation of the theory of performativity, this article aims to verify and validate the liturgical application of the Austinian performative approach. First, we focus on the aspects of the apostolic exhortation that can be read in connection with the theory of performativity. In a second moment, we come back to the proposition of John L. Austin, while examining especially the conditions of the performatives, as well as the 'illocutionary force' which characterizes them, in the liturgical context.


Download article