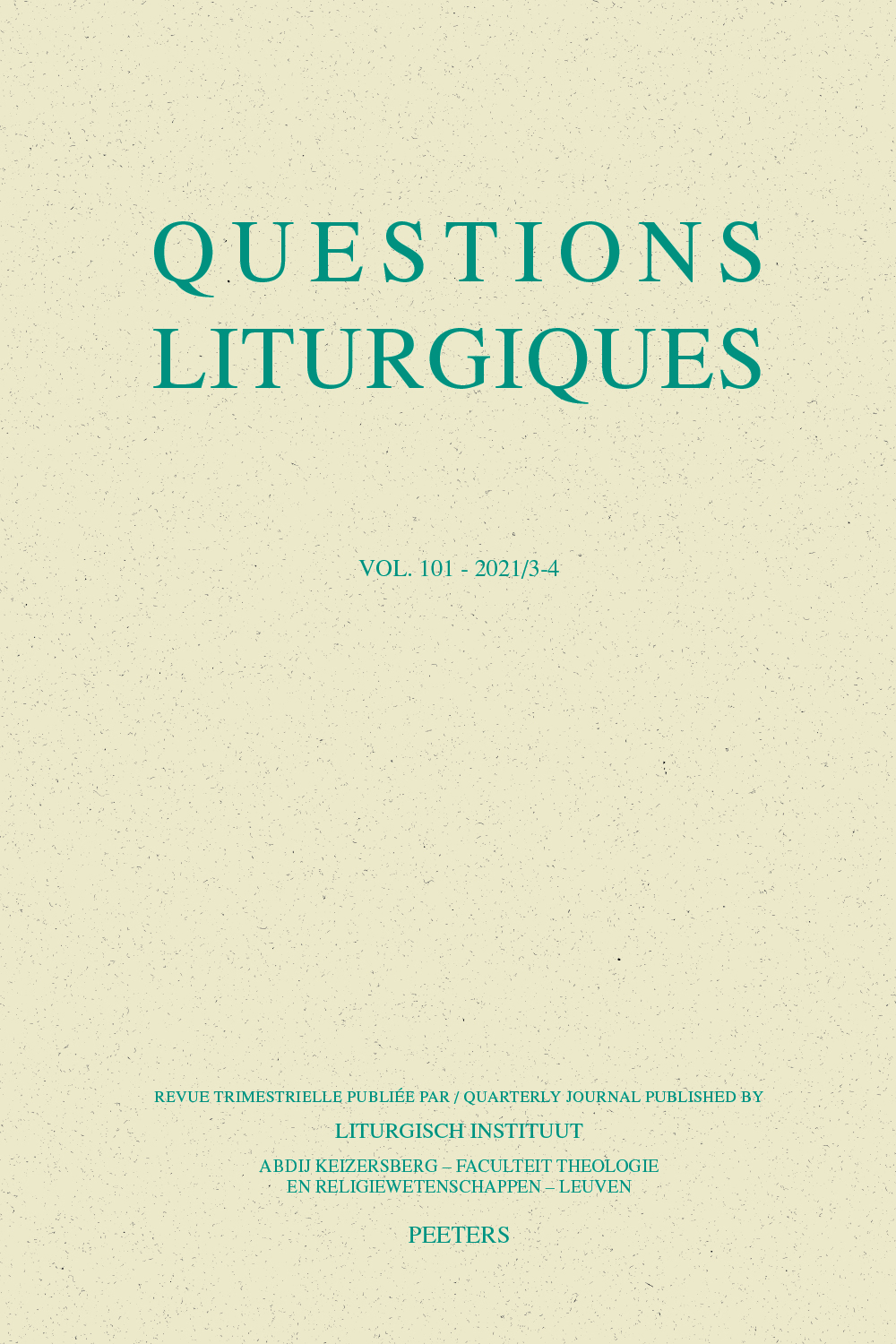 Document Details :

Title: Interrogatory Creedal Formulae in Early Egyptian Baptismal Rites
Subtitle: A Reassessment of the Evidence
Author(s): JOHNSON, Maxwell E.
Journal: Questions Liturgiques/Studies in Liturgy
Volume: 101 Issue: 1-2 Date: 2021
Pages: 75-93
DOI: 10.2143/QL.101.1.3289406

Abstract :
In response to Alistair Stewart, who has argued that that the current scholarly consensus about creedal formulae in Egypt as originally consisting of a question and answer format at baptism, and not a declaratory creed, is 'found wanting', and that any conformity between Egyptian and western baptismal sources is inaccurate, this essay provides a reassessment of the Egyptian evidence. Stewart's use of the current Coptic Rite of Baptism as the key to interpreting earlier sources (Origen, Dionysius, Rufinus, Didymus the Blind, the Canons of Hippolytus, and Cyril of Alexandria) reflects an anachronistic methodological approach. What is consistent and clear in all of these sources is explicit reference to baptismal interrogations and responses. Hence, there is no compelling reason to abandon the scholarly consensus on Alexandrian baptismal creedal formulae.


---

En réponse à Alistair Stewart, qui a soutenu que le consensus scientifique actuel sur les formules de croyance en Égypte, consistant à l'origine en un format de questions et réponses au baptême, et non en un credo déclaratoire, est «jugé insuffisant», et que toute conformité entre les sources baptismales égyptiennes et occidentales est inexacte, cet essai fournit une réévaluation des preuves égyptiennes. L'utilisation par Stewart du rite copte actuel du baptême comme clé pour interpréter les sources antérieures (Origène, Denys, Rufin, Didyme l'Aveugle, les Canons d'Hippolyte et Cyrille d'Alexandrie) reflète une approche méthodologique anachronique. Ce qui est cohérent et clair dans toutes ces sources, c'est la référence explicite aux interrogations et réponses baptismales. Par conséquent, il n'y a aucune raison impérieuse d'abandonner le consensus scientifique sur les formules de croyance baptismale alexandrines.


Download article