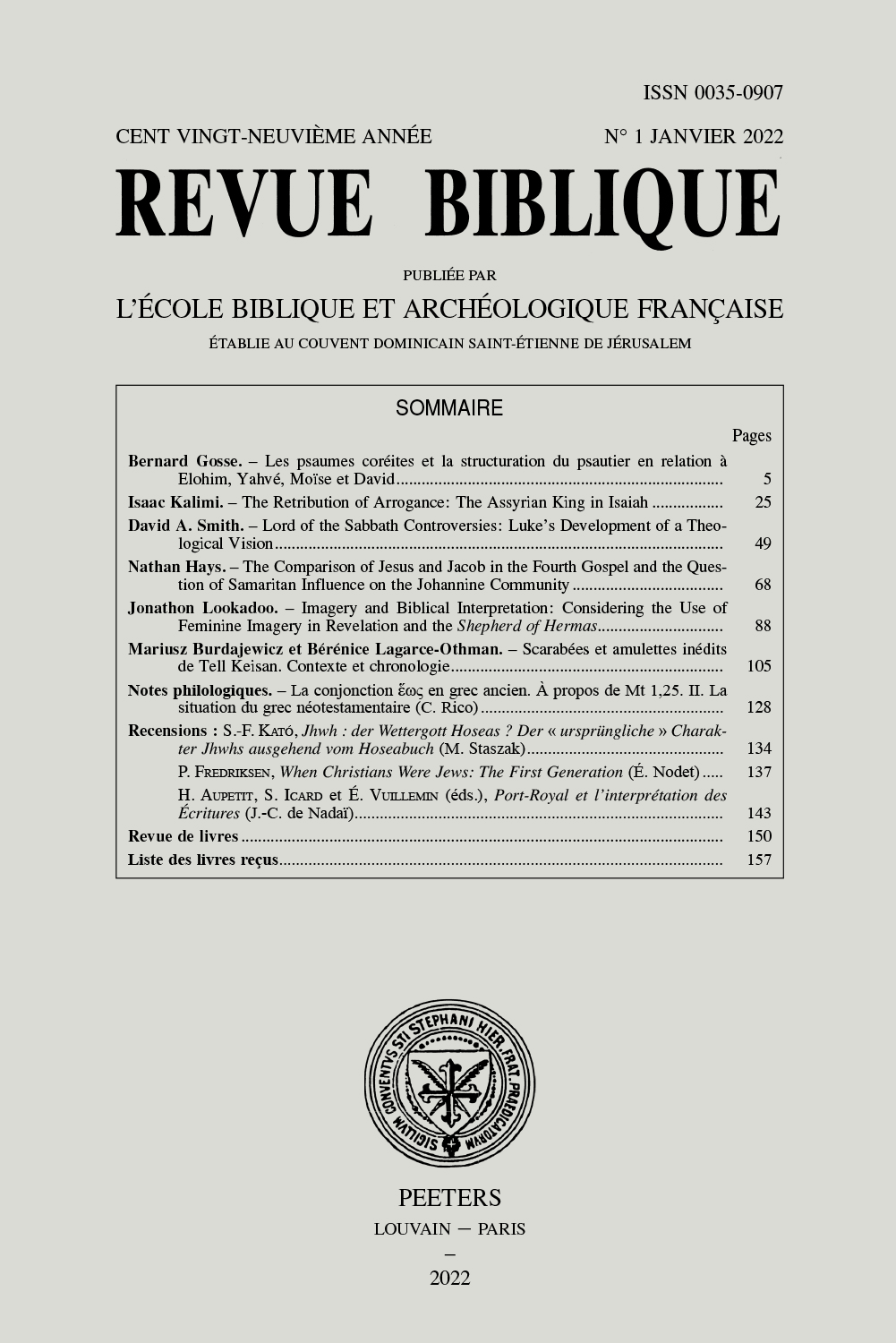 Document Details :

Title: 'Diss Jar mussen wir hertzog Moritzen todt beten'
Subtitle: Der Judaspsalm - ein christliches Gebet?
Author(s): GASS, Erasmus
Journal: Revue Biblique
Volume: 128 Issue: 1 Date: 2021
Pages: 61-84
DOI: 10.2143/RBI.128.1.3289063

Abstract :
Die Flüche in Ps 109,6-19 stammen nicht aus dem Mund des Beters, sondern sind ein Feindzitat, mit dem die Umtriebe der Feinde charakterisiert werden. Diese Deutung scheitert auch nicht an V.20, dessen Syntax und Semantik neu bestimmt werden muss. Theologisch lassen sich zudem viele Facetten des Judaspsalms herausarbeiten, die Ps 109 als durchaus angemessenes Gebet erscheinen lassen.


---

The curses in Ps 109:6-19 do not stem from the mouth of the supplicant, but are a quotation from the enemies characterizing their activities. This interpretation also does not fail in view of v.20, whose syntax and semantics must be redefined. Many theological facets of the Judas-Psalm can be worked out making Ps 109 to be an appropriate prayer.


---

Les malédictions de Ps 109,6-19 ne proviennent pas de la bouche du suppliant, mais sont une citation des ennemis caractérisant leurs activités. Cette interprétation n'échoue pas non plus à cause du v.20, dont la syntaxe et la sémantique doivent être redéfinies. De nombreuses facettes théologiques du «Psaume de Judas» peuvent également être élaborées, faisant du Ps 109 une prière parfaitement appropriée.


Download article